Back to All News
News You Can Use - July 8, 2013
Posted By American Med Spa Association, Monday, July 8, 2013
Medical Spas: danger or divine?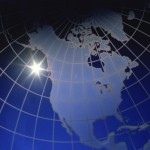 According to Washington Times columnist and attorney, Paul Samakow, the recent drastic increase in the number of medical spas across the country has given rise to more burns bruises, infections and death. Attorney Samakow reports that spotty regulations and unlicensed, untrained individuals performing medical procedures …
Read the article here.
Botox gets $10 Billion cheaper for potential acquirers
Allergan's market value has dropped 28% to $25 billion after peaking in April. This significant drop in value can be partly attributed to investors' concerns that generic competition to Allergan's Restasis eye drops and delayed drug studies would hinder future sales growth. Despite the setbacks, according to Bloomberg, Botox sales are forecast to climb to $3 billion in 2017, up 67% from last year. This growth forecast may attract acquirers such as Merck & Co. and GlaxoSmithKline Plc …
Read the article here.
Controversy over patient's safety bill in Connecticut
A bill was recently passed in the Connecticut state legislators requiring that licensed physicians at medical spas conduct initial assessments before a patient undergoes any medical procedure. But many are complaining that the new law unfairly targets credible spas that allow nurse practitioners and physician assistants to conduct initial patient assessments …
Read the article here.
Medical Laser systems market expected to reach $2 Billion globally in 2018
According to a new report by Transparency market Research, the global market for medical laser systems was valued at 909 million in 2011 and is expected to reach an estimated value of $2 billion in 2018 …
Read the article here.
Medical Spas …worth the risk?
According to the Legal Examiner, concerns over the safety of medical spas is growing as the industry booms. The number of medical spas nationwide is increasing at a rapid pace and the regulations cannot keep up.
Read the article here.
Botox can banish overactive bladder
In January of this year, the FDA approved Botox to treat overactive bladder symptoms. Once injected into the bladder muscle, Botox relaxes the bladder, increasing its storage capacity and reducing the urge to urinate. Considering there are 33 million Americans who suffer from overactive bladder, this new use for Botox may be a jackpot.
Read the article here.