Back to All News
Connecticut Requiring All Medical Spas to Employ Medical Doctors
Posted By American Med Spa Association, Wednesday, June 26, 2013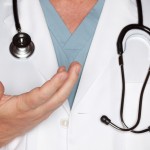 Connecticut is now taking medical spas more seriously. On June 5, 2013, the Connecticut Senate and House of Representatives passed a bill that requires all medical spa facilities to employ a medical director. Not only must the medical director meet rigorous standards outlined in the bill, but the medical director will also be required to give an initial physical assessment to all new patients before the patient undergoes any type of cosmetic medical procedure at the med spa.
The bill further requires that any cosmetic medical procedures be performed by a state-licensed physician, physician assistant (PA), advanced practice nurse (APRN), or registered nurse (RN), as long as the PA, APRN, or RN is acting under a physician's supervision and control when performing the medical procedure. According to the state legislature, "cosmetic medical procedures" include liposuction, laser procedures, intense pulsed light, and injecting cosmetic filling agents and neurotoxins.
According to Connecticut board certified surgeon Dr. Alfred Sofer, this bill is the first step toward improving patient care in the med spa setting and ensures that only properly trained medical practitioners are performing cosmetic medical treatments in med spas. Dr. Sofer said he hopes the bill will prevent future bad outcomes for med spa patients in Connecticut.
Med spas are becoming ever more popular and as the number of med spas increase rapidly across the country, it will be interesting to see if other states follow Connecticut's lead and introduce legislation to regulate this booming industry.
To read the newly passed bill,
click here.