Back to All News
News You Can Use - June 3, 2013
Posted By American Med Spa Association, Monday, June 3, 2013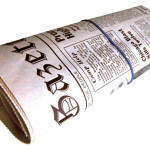 As medical spas evolve, regulations haven't kept pace
Although the number of med spas in the U.S. have increased from 224 to over 2100 in just the last 10 years, the regulations remain spotty at best. Virginia, California and Florida are just a few of the states now toughening their laws …
Read the full article here.
Small businesses face uncertainty as Affordable Care Act implementation approaches
Small business owners are scrambling to get their health care costs in compliance in time for Affordable Care Act (ACA) provisions to go in effect next year. Starting in January 2014, the government will impose penalties on any business with 50 or more full-time employees if it does not provide adequate health insurance coverage to employees.
Read the full article here.
The 'future is now' for Physician Assistants
At the recent IMPACT 2013 conference in Washington, D.C., the message was clear- the future is now because the opportunities are limitless for Physician Assistants. In the past year alone, 40 state have made positive changes for PAs in their health laws.
Read the full article here.