Back to All News
News You Can Use - June 17, 2013
Posted By American Med Spa Association, Monday, June 17, 2013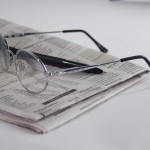 Med spas in need of regulation across the board
In many states, unlike hospitals, nursing homes, and nail and cosmetology salons, med spas are not defined or regulated as an entity. States like California and Florida have finally toughened the laws after complaints and complications increased and other states need to follow suit …
Read the full article here.
Should Nurse Practitioners be able to treat patients without physician oversight?
About 1/3 of states currently allow NPs to practice without physician supervision and as the shortage of primary care physicians continues to worsen, that number may increase significantly. Throughout the country, nursing groups are lobbying for laws to allow NPs autonomy …
Read the full article here.
Woman burned by facial warns of med spa dangers
A Tennessee woman now suffers permanent damage a laser facial at a med spa. According to her, the consent form for the procedure did not sufficiently explain the risks and the supervising physician had little experience with lasers and was rarely on site.
Read the full article here.
Patients warm to Physician Assistants and Nurse Practitioners
Two recent studies indicate that patients are warming up to the idea of being treated by a PA or an NP in place of their physician if they don't have to wait to get in.
Read the full article here.
Amount of men receiving Botox increases
The American Society of Plastic Surgeons reports that the number of men receiving Botox treatments has soared in the past 10 years, rising by 258% since 2001.
Read the full article here.
Laser tattoo removal becoming more popular
According to the American Society for Aesthetic Plastic Surgery, 58,000 people spent $16.5 million on laser tattoo removal last year and the number continues to increase …
Read the full article here.