Back to All News
News You Can Use - October 28, 2013
Posted By American Med Spa Association, Monday, October 28, 2013
Botox: Can the wrinkle fighter erase depression?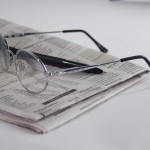 A recent study in the Journal of Psychiatric Research has found that 6 weeks after one Botox treatment, people with depression experience a 47% reduction in symptoms of depression. So maybe Botox really can turn that frown upside down?
Read the full article here
Using Pinterest to market your medical spa
Recently, social media has become an essential part of marketing businesses in all different fields. Pinterest is a free social platform that allows an individual to "pin" images onto a board that is linked back to the website. Using Pinterest is a great way to market products you wish to sell. If you are a med spa owner, how can you use Pinterest effectively to market your medical spa?
Read the full article here
Brotox .. Botox for men? Don't bet your med spa on it
Botox has recently gained much popularity among men .. especially celebrities. According to one dermatologist, Wall Street men are the "fastest growing segment" of her patients. But MedicalSpa MD reports that the statistics are flawed and the number of males taking advantage of cosmetic medicine is actually much lower …
Read the full article here
Cosmetic laser procedures spurring lawsuits against non-doctors
According to reports from NBC News, more patients are filing claims after being burned, scarred, or injured during laser hair removal, scar removal and other laser procedures performed by non-doctors. Dr. Murad Alam of Northwestern School of Medicine in Chicago said the uptick in lawsuits is making the industry consider the need for better supervision and training …
Read the full article here
Allergan earnings projected to increase
According to Forbes, Wall Street is expecting Allergan to report earnings that are 14% higher than last year …
Read the full article here
Look Hot for Halloween with a vampire blood facial
The plasma facial- also known as the "Vampire Facelift" – has been embraced by celebrities and beauty enthusiasts looking for fuller, glowing skin. The facial involves combining a patient's centrifuged plasma with calcium chloride and reapplying it to the face with a Dermapen to stimulate collagen production. The treatment got its spooky name when Kim Kardashian posted pictures of her blood-streaked face post facial, and dubbed it the Vampire Facelift. Just in time for Halloween …
Read the full article here