Back to All News
News You Can Use - November 11, 2013
Posted By American Med Spa Association, Monday, November 11, 2013
Aesthetic medicine and the Corporate Practice of Medicine Doctrine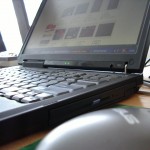 Although at least 40 out of 50 states have regulations prohibiting the corporate practice of medicine, many erroneously believe there is an exception for aesthetic medicine. This doctrine prohibits the practice of medicine without a license or the sharing of fees between physicians and non-physicians and every health care practitioner is subject. So what exactly does the doctrine say – and how does it apply to med spas?
Read the full article here
California gives estheticians green light to use LED
According to SkinInc., the California Board of Barbering and Cosmetology voted to make a regulatory change to the CA Code of Regulations which will allow estheticians and cosmetologists to use LED in the future …
Read the full article here
Going deeper with ablative and nonablative fractional lasers
According to recent studies, MedEsthetics reports that fractional lasers are becoming more sophisticated and are now the go-to choice among doctors for skin rejuvenation and scar revision. There have been significant advances in all aspects of laser skin surgery and this article gives a great in-depth look at the different types of lasers to use for the best results …
Read the full article here
Cosmeceutical sales increasing among physicians
According to Millennium Research Group (MRG), the U.S. market will see strong future growth in physician-dispensed cosmeceuticals. Sales of physician-dispensed sunscreens and anti-aging products is becoming increasingly popular and the lucrative revenue from sales of these products make them very attractive to physicians …
Read the full article here
EGF- a molecular miracle ingredient?
Epidermal growth factor – commonly referred to as "EGF" is the newest ingredient being used in the skincare industry to turn back the hands of time. So why is this protein molecule, known for its wound-healing properties, being used in anti-aging skincare products?
Read the full article here
FDA approves Juvederm Voluma XC
The medical aesthetics leader since 2002, Allergan is staying on top of its game. The FDA just announced its approval for Allergan to market Juvderm Voluma XC. This one-of-a-kind product is specifically formulated to correct age-related volume loss in the cheek area, so your cheeks can be plump once again …
Read the full article here