Back to All News
Power to Your Practice
Posted By American Med Spa Association, Friday, May 6, 2016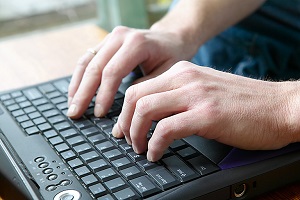 W
hether it's the visceral giddiness evoked by a Disney character or the heroic empowerment from a Nike sneaker; powerhouse brands have a deep-rooted presence in our lives. Their undeniable emotional impact is the result of meticulous and consistent efforts spanning several decades and countless marketing plans. These iconic brands exist all around us and after working with aesthetic practices for over a decade, I have found that a strong way to boost your business is to simply become a curious observer of the great marketing you are surrounded by.
One such real-life lesson that recently captivated me was the blending of organized group runs and strategic marketing efforts. As a runner, my curiosities were instantly piqued when I received the first email blast for a "branded 5k." This for-profit activity encouraged everyone to dress in costume for the run and attend a post-race party. Since that first blast several years ago, I have seen the full spectrum of themes emerge ranging from Zombie and Foam runs to Chardonnay and Wacky Walks.
These coordinated activities, charging $10-$100 a spot, have been around for many years but seem to be multiplying by the minute due to their undeniable popularity and viral appeal. Out of curiosity, I recently bit the bullet and signed up for the Color Run. I grabbed my running shoes and a partner in crime before heading to Portland for their next event. My goal was to participate as a student and see if any marketing strategies could be extrapolated from this colorful experience.
Throughout the hot summer day, I took notes as the vibrant events unfolded around me. After crossing the finish line, I watched an excited crowd dance to "club-music" while triumphantly throwing "color packs" into the air. As neon puffs descended onto the masses, a formula for success seemingly emerged. There were numerous branding and marketing elements all working together to make the Color Run a huge success. To my delight, much of the strategy could transfer into aesthetics. Below is the RUNNERS formula that can help your practice create a brand, promotion, or campaign.
RIGHT MESSAGING
The concept of "positioning" is one of the most underutilized strategies within the aesthetic space. Positioning simply entails proactively providing your market with the right message for your brand. Rather than waiting for your audience to interpret and determine the goal of the business, tell them what it is. The Color Run, for example, has the tag line of being the "Happiest 5K on the Planet." From the first time I saw their ad on Facebook through the last email I received, my view of the 5K was consistently shaped by this phrase. Positioning efforts consistently reinforced the positive emotions they hoped would become associated with the event and became the foundation for their brand.
Practices often send mixed messages to patients by not properly introducing and positioning the variety of aesthetic treatments they offer. Patients are left to differentiate between all the devices or treatments on the market. Consider developing a positioning statement for your office and for any new device or service you might incorporate into the practice.
UNIFORMITY
Consistency is key. Having a uniform message is one of the most effective ways to build a brand. In an attempt to attract new patients, many practices seemingly re-invent the wheel with each piece of collateral they print. Campaigns and promotions can change, but the core of the brand should remain consistent and easy to recognize. A good way to test your marketing is to take three of your printed pieces and compare them. Are they related in appearance with a similar message? If you were to cover the contact information, can you tell by the colors, images, and content that they are part of your brand? If not, you can begin to increase the return on your investments by creating a more unified voice. Moving forward, strive for consistency throughout all marketing efforts to help ensure promotions are working together to strengthen your brand.
The Color Run was flawless in exercising this concept. They transformed a raceway into a colorful and jubilant running track that perfectly aligned with their mission. Through t-shirts, shoe decorations, temporary tattoos, and neon headbands, participants were literally drenched in the distinct essence of the brand.
Read full article:
http://modernaesthetics.com/2016/04/power-to-your-practice#1

Only a few days left to register!
How to Successfully Open a Medical Spa--Northeast: May 16-17, 2016
Southeast Medical Spa Regulatory Workshop: June 6, 2016
How to Successfully Open a Medical Spa--Northwest: September 19-20, 2016
How to Successfully Open a Medical Spa--Texas: November 6-7, 2016
Southwest Medical Spa Regulatory Workshop: December 5, 2016