Back to All News
Confessions of a Social Media Savvy Surgeon
Posted By American Med Spa Association, Friday, May 6, 2016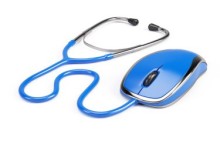 D
uring days past, a cosmetic surgeon's influence and reach was measured in podium-time, publications in prestigious journals, and old-school word of mouth. But that was then. Today's word-of-mouth is digital in nature, and social media is one of the best ways to turn whispers into shouts and grow a new or existing practice.
Roughly 60 percent of my patients found me on social media, website postings, online advertising and/or RealSelf.com. I have learned a lot about social media, in particular, in the process, including:
1. FORGET WHAT YOU THINK YOU KNOW
Social media is not always free. Marketing to optimize a business via social media requires practice, time, and planning. It takes considerable bandwidth to develop and cultivate your networks. I spend two to four hours a day posting, responding, and building my brand on social media. Social media marketing budgets are expected to double in the next five years, according to Internet marketing consultant Jeff Bullas. I have dedicated staff who are solely responsible for producing video content and branding across social channels and working with me to develop content and follow trends.
2. CHOOSE YOUR NICHE (AND HASHTAGS)
Find your focus. What do you love to do? Is it skin tightening? Male aesthetics? Breast? Face? Liposuction? Fillers? Lasers? Something else? Once you narrow in on your niche, choose the platforms where your patients are most likely to be found. Millennials are obsessed with Instagram, especially video and photo content. These Gen Yers are less likely to follow Facebook or Twitter unless there is something celebrity-driven that's trending. If you are seeking referrals from colleagues, LinkedIn should be your social media stomping ground. When I moved to Los Angeles, I knew my strengths were in male aesthetics and body contouring/hi-definition liposuction. Through social media, I showed my expertise in these areas and was able to fill a need and exponentially grow my new practice in a competitive (and somewhat saturated) market.
For all Top 7 Tips:
http://modernaesthetics.com/2016/04/confessions-of-a-social-media-savvy-surgeon#1

Only a few days left to register!
How to Successfully Open a Medical Spa--Northeast: May 16-17, 2016
Southeast Medical Spa Regulatory Workshop: June 6, 2016
How to Successfully Open a Medical Spa--Northwest: September 19-20, 2016
How to Successfully Open a Medical Spa--Texas: November 6-7, 2016
Southwest Medical Spa Regulatory Workshop: December 5, 2016