Back to All News
Practice Consolidation: Wave of the Future?
Posted By American Med Spa Association, Thursday, September 1, 2016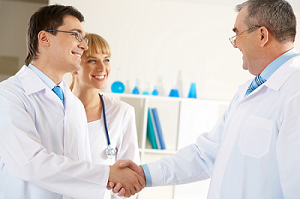 While dermatologists have been witnessing a public, widely reported, and frequently discussed consolidation of the pharmaceutical industry over the past few years, a quiet consolidation of dermatology practices has also been underway. Advanced Dermatology and Cosmetic Surgery (ADCS), a group that started in Orlando, FL in 1989, is the nation's largest dermatology practice today with 149 clinics across the US. This spring, Harvest Partners LP took a majority stake in ADCS in a deal that values the company at more than $600 million. According to the
Wall Street Journal
(Orr, May 18, 2016), this transaction is the largest of several recent deals for dermatology groups.
Dermatology groups apparently can be lucrative for investors, but what's the appeal for the dermatologists who join them? Matt Leavitt, DO, founder of ADCS, and Dave Morell, President of ADCS, discuss the growth of the company, future plans, and the experience of dermatologists in ADCS clinics.
Read more at
Practical Dermatology
.