Back to All News
Private Parts: Is 'Scrotox' Next?
Posted By American Med Spa Association, Wednesday, August 3, 2016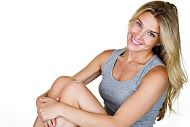 Vaginal rejuvenation has gone from hush-hush to trending. The scenario will likely be much the same for men. They, too, want sexual parts to look and feel better, and men are starting to make those desires known, according to Beverly Hills, Calif., dermatologic surgeon Jason Emer, M.D.
"I have many younger male patients who are interested in this," Dr. Emer says. "As the vaginal rejuvenation market is skyrocketing, men are seeking their own type of rejuvenation. Who wouldn't want to be a little bit longer, thicker, or have more sensitivity and a better sex life? These men are also becoming interested in the cosmetic appearance of the actual penis and scrotum itself."
The potential patient population also includes older men, who might have erectile dysfunction, resulting from age or health issues, such as prostate cancer treatment or high blood pressure, as well as cosmetic concerns that keep them from feeling good during intimacy or being comfortable naked, according to Dr. Emer.

Register Today! A Step-By-Step Guide to Building a Profitable Medical Spa - San Jose, CA: September 19-20, 2016
A Step-By-Step Guide to Building a Profitable Medical Spa - Dallas, Texas: November 6-7, 2016
Arizona Medical Spa and Medical Aesthetics Regulatory Workshop - Scottsdale, AZ: December 5, 2016