Back to All News
Report: Prescription Dermatological Drug Market Exceeds $21 Billion
Posted By American Med Spa Association, Tuesday, September 15, 2015
The worldwide market for prescription dermatological drugs exceeded 21 billion dollars last year, according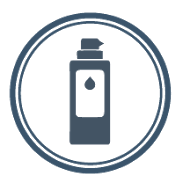 to a report from Kalorama Information. The market research firm said field of dermatology is currently experiencing a busy and interesting period and, as a result, the range of therapeutic options available to physicians has expanded. Kalorama made its estimate in its latest report,
World Market for Prescription Dermatological Drugs, 9th Edition
(Anti-acne, Anti-aging, Dermatitis, Hair Loss, Psoriasis, Skin Cancer, Melasma and Seborrhea Treatments).
The driving forces for this market include growth and aging of the worldwide population, new products and technologies, and focus on lifestyle treatments that improve the effects of aging and damage to the skin," said Bruce Carlson, publisher of Kalorama Information.
Kalorama found that the worldwide market for prescription dermatological products reached $21.2 billion in 2015, growing at a rate of 7.9% from 2013 to 2015. The psoriasis, and skin cancer treatments dermatology drug sectors were among those that showed dramatic gain in the last two years. Sales of prescription acne and rosacea and other drugs reflected a slower growth rate during this period because many of the drugs are older and have lost patent protection. Specific growth rates are detailed in Kalorama Information's report.
The worldwide market for prescription dermatology drugs includes products in the following categories:
Prescription Acne and Rosacea Drugs
Prescription Antiaging and Photodamage Drugs
Prescription Dermatitis and Seborrhea Drugs
Prescription Fungal Infection Drugs
Prescription Hair Loss and Hair Removal Drugs
Prescription Hyperpigmentation/Melasma Drugs
Prescription Psoriasis Drugs
Prescription Skin Cancer Drugs
Other Prescription Skin Disorder Drugs
The report details the various categories of prescription dermatological drugs, describes the worldwide market for prescription dermatological drugs, and identifies major market factors that may help to shape the worldwide market for prescription dermatological drugs in the future. World Market for Prescription Dermatological Drugs, 9th Edition can be found at:
http://www.kaloramainformation.com/redirect.asp?progid=87807&productid=9251725
.
About Kalorama Information
Kalorama Information, a division of MarketResearch.com, supplies the latest in independent medical market research in diagnostics, biotech, pharmaceuticals, medical devices and healthcare; as well as a full range of custom research services. Reports can be purchased through Kalorama's website and are also available on
www.marketresearch.com
and
www.profound.com
.