Back to All News
FDA Approves First Digital Stethoscope
Posted By American Med Spa Association, Tuesday, September 15, 2015
On September 2, 2015, the FDA approved a medical device called the Eko Core, a digital stethoscope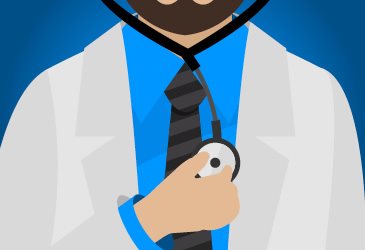 developed by Silicon Valley startup Eko Devices. The first major re-imagination of this basic but essential device since it was invented in 1816, the Eko Core represents a crucial step forward in the age of telemedicine.
The new stethoscope creates digital recordings of patients' heart sounds, which are then wirelessly synced with a HIPAA compliant app on the physician's smartphone. The recordings can be archived and integrated with the patients' electronic health record (EHR) for long-term monitoring of subtle changes over time. Physicians can also share the recordings with other doctors to get rapid second opinions, reducing the burden on patients and the costs associated with extra office visits.
Eko's founders, UC Berkeley graduates Conor Landgraf, Jason Bellet, and Tyler Crouch, say they simply combined one of the oldest medical technologies with one of the newest – the stethoscope and the smartphone. At a time when technology is rapidly changing the way we think about healthcare delivery and data storage, this fusion of history and modernity, old and new, will enable greater access for more people to good medical care at a lower cost.
Read more at
Nelson Hardiman
.