Back to All News
Top Trainer Tips To Make 2023 Your Best Learning Year Ever
Posted By Madilyn Moeller, Friday, January 13, 2023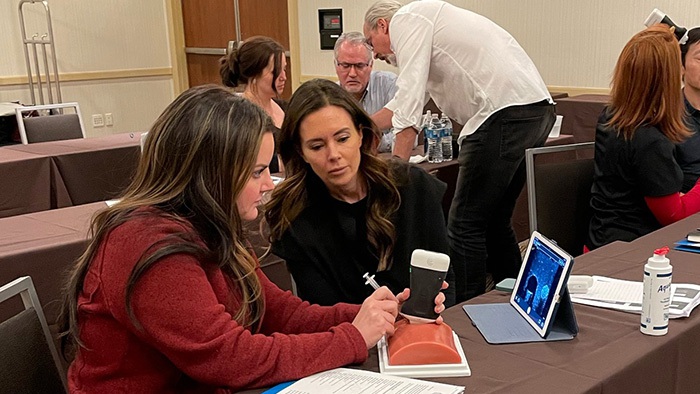 Could your approach to training use a glow-up? SkinSpirit asked four of the aesthetics industry's leading trainers—Kevin Harrington, Hermine Warren, Dawn Sagrillo, and Connie Brennan—for their advice on making the most of every session, and learned that it's all about planning smarter.
Below, tap into their expertise on keeping track of training near you, making time in your schedule, and getting more from your experience.
Where to Find Out About Trainings Near You
Trust us: Keeping track of conferences and happenings is a ton of work, but there are a few hacks to save time and stay in the loop.
First, talk to your vendors. All of our experts recommended contacting vendor reps about training in your area.
Second, follow groups like Titan Aesthetic Recruiting, xMedica, or Palette Resources for training listings. Prefer to keep things social? Palette and xMedica post upcoming opportunities on Instagram, while Titan updates on Facebook. Organizations like ISPAN, Modern Beauty, and AmSPA offer a variety of courses at one time, if you want to knock out your annual course load at the same time.
And while you're weighing which classes to take, Connie Brennan (APRN, AGNP-BC, PHN, CANS, CPSN, ISPAN-F) strongly recommends adding cadaver anatomy education into the rotation.
"Cadaver courses are a must," she said. Chris Surek, Jonathan Sykes and Sebastian Cotofana offer courses that are worth taking at least once; more often two to three a year would be ideal."
Read more at SkinSpirit >>