Microdermabrasion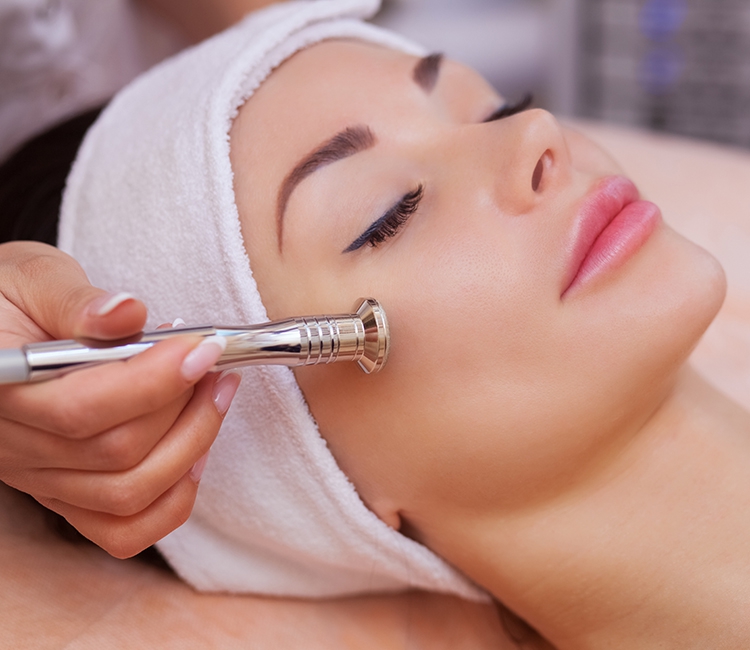 Microdermabrasion skin rejuvenation is used as a method of exfoliation, as well as to treat light scarring, discoloration and sun damage and stretch marks. Treatments include using a minimally abrasive instrument to gently sand your skin, removing the thicker, uneven outer layer.

The ideal candidates for microdermabrasion are healthy adults who have relatively minor skin conditions or imperfections, as well as realistic expectations about what microdermabrasion can and cannot do.1

If the microdermabrasion candidate has the following contraindications, he/she should not receive the procedure:

Current or recent use of isotretinoin (within 6 months of treatment) owing to the potential for hypertrophic scarring;
Facial surgery within the past two months;
Radiation therapy to the head;
A history of hypertrophic scarring anywhere on the body; and,
Any bacterial or viral infections affecting the skin—such as impetigo, flat warts, and herpes simplex (these must be controlled with systemic therapy prior to undergoing microdermabrasion).2
1 (easily tolerated) Causes a mild warming or tingling sensation that most patients describe in positive terms.

Treatments will last approximately 30 minutes to an hour and are commonly referred to as the "lunch hour facial."4

Patients should see improvements in their complexion after a single treatment, but lasting results are only achieved through a series of sessions performed over the course of several weeks.4

It is important to know the difference between dermabrasion and microdermabrasion. Dermabrasion is a medical treatment that should only be performed by medical professionals under the supervision of a physician. Microdermabrasion is a more superficial technique that is often performed by estheticians and other medical spa professionals. Please check with your local medical board, nursing board or health care attorney for more information.

Any discomfort experienced as part of microdermabrasion is usually short-lived. This can include redness and swelling, which should subside within a few hours. Later, you can expect the skin to be flaky and dry for several days. Additional microdermabrasion risks include bruising, which can occur from the suction and may last several days. Your skin will be more sensitive to sun exposure. Be sure to use sunscreen, especially immediately following a microdermabrasion session.5

There is no downtime or recovery period following microdermabrasion.

Disclaimer: The information and answers contained in this section provide a general guide to laws that apply to "medical spas". The information contained on this site is for general reference only. This information is not intended to provide legal advice, and it should not be relied upon as legal advice. This information is not intended to create, and receipt of it does not constitute, an attorney-client relationship. Readers: You should not act upon this information without seeking knowledgeable legal counsel that takes the laws of your jurisdiction into account. All uses of the content of this site, other than personal uses, are prohibited.