Back to Main Blog
4 Critical Elements for Converting Web Leads into Consultations
Posted By Mike Meyer, Wednesday, January 8, 2020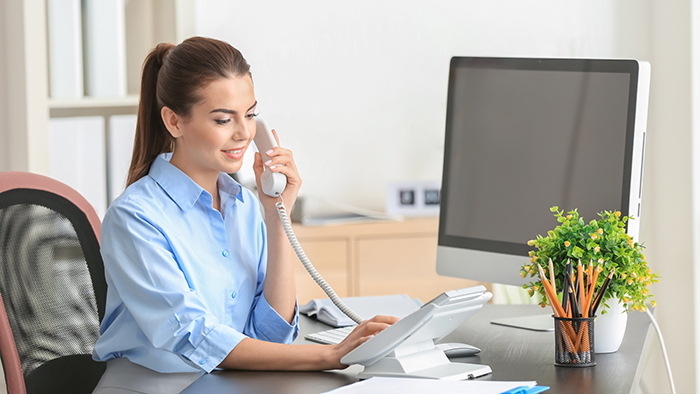 By Terri Ross, Terri Ross Consulting
I'd like you to think about a few important questions:
What percentage of your leads are coming from your website?
Do you track these leads?
How quickly do you respond to inquiries?
Do you have a clear, concise process for follow-up?
Do you have a dedicated person on staff to handle this?
If you answered "I don't know" or "no" to any of these, don't worry—I'm here to help you create a game plan to more effectively convert your web leads into new business.
Did you know that the average aesthetics practice generates 52% of its leads from its website? That is larger than patient referrals, social media, other physicians, referral sites and traditional marketing combined. If you don't have a carefully thought-out plan, process and practice in place to track and convert these leads, you are leaving money on the table.
Website leads are generally "cold" leads, which means the prospect typically:
Is highly cost-conscious;
Was not referred by anyone;
Found you with an online search; and/or
Has some anxiety about results, downtime, pain, recovery, anesthesia, etc.
It is challenging to convert cold leads, as you must be able to quickly respond and clearly communicate your practice's unique value proposition (UVP).
1. Timing
Web leads are seven times more likely to convert to sales if you respond to them within an hour of contact. If they are looking at your practice online, no doubt they are contacting others as well.
If there is someone within your practice who is able to monitor web leads in real time when they come in (whether it is your front desk administrator, patient care coordinator or office manager), that is the optimal way to ensure you have high conversion rates.
All leads should be entered into your patient management software, and the prospect should be contacted within an hour via:
A call;
An email; and then
A text message.
(Note: Do not leave a detailed message on an answering machine regarding what the prospect called about, as that can be sensitive information.)
If you are unable to reach the prospect, follow up again in 48 hours with a phone call, then an email and then a text. Finally, seven days later, make a final attempt to follow up with a call, then an email and then a text. After that point, you can simply keep their information for your mailing list for upcoming newsletters or promotions.
2. Information Gathering
I cannot stress the importance of information gathering highly enough. Taking the time to input the following information into your software can be the difference between an average follow-up call and one that converts a lead into a paid consultation:
Date of initial inquiry;
Referral source;
Patient demographics;
Areas of interest or concerns;
Interest level if indicated (immediate, moderate or just gathering information);
Date of first patient contact; and
Follow-up data.
3. Automated Email
If it is not possible to have a designated staff member monitoring your incoming web inquiries in real time, someone on your staff should be checking on these leads several times a day.
It's very important to have an automated response email that generates when someone submits a web inquiry. This email should be both friendly and informative, welcoming them to your practice and assuring them that someone will follow up with them within 24 hours.
4. Follow-up Email Etiquette
If a prospect is unable to be reached by phone, the next step is to send a personalized follow-up email. Here are my best practices for follow-up email etiquette:
Personalize each email by using address headers with a specific name field rather than keeping it general. This adds a personal touch.
Use business etiquette. Be professional and not too casual in both the greeting and the closing. Ensure proper grammar and spelling.
Ensure privacy by using a general subject line like "An important message from Dr. XYZ." Use a "hook" that gives them a reason to open the email.
Introduce yourself. Tell the prospect who you are, what you do and what your UVP is. Give your credentials, the details of your staff and what makes your practice stand out from others.
Answer the specific question that addresses the prospective patient's inquiry or provide additional resources. Link to a specific page on your website, procedure information, a brochure or a video about your practice.
Remember to include a privacy notice at the bottom of the email.
Have a strong call to action asking your patient to schedule a consultation or appointment, along with your hours, phone number and fees.
Remember, I'm here to help you make your practice thrive. If you would like to schedule a call to see how I can train your team to generate more revenue for your practice, please click here.
Terri Ross brings more than 20 years of sales and management experience to the field, having worked with leading-edge medical device companies such as Zeltiq, Medicis, EMD Serono, Merck Schering Plough and Indigo Medical, a surgical division of Johnson.
Ross' vast knowledge and experience as a sales director managing upwards of $20M in revenue and successful teams has allowed her to become a renowned plastic surgery management consultant helping aesthetic practices thrive.
To optimize revenues and business performance, Ross' practice management consulting services help physicians evaluate practice processes including, but not limited to, overall-operating efficiencies, staff skill assessment, customer service and operating efficiency strategies. The goal is to develop a comprehensive plan of action to improve productivity, quality, efficiency and return on investment.
Related Tags