Back to Main Blog
AmSpa Launches Virtual Boot Camp
Posted By Mike Meyer, Monday, April 20, 2020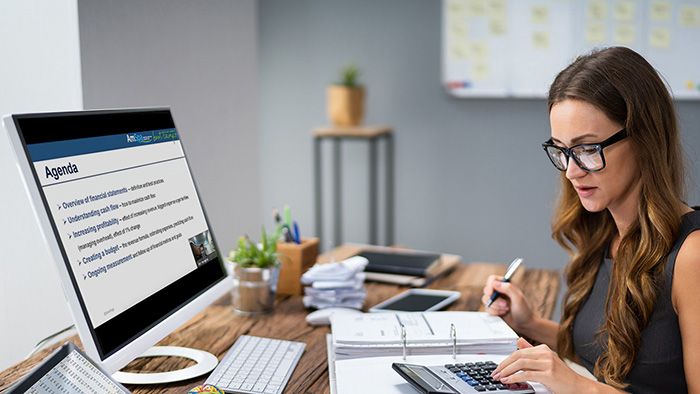 The American Med Spa Association (AmSpa) has launched its Virtual Boot Camp. This new online product will provide medical spa professionals with an educational experience based on the organization's hugely successful live Medical Spa & Aesthetic Boot Camps.
"AmSpa is so excited to announce that we'e brought the education found in our incredible live Medical Spa & Aesthetic Boot Camp events online and on-demand. During this time in quarantine, it is important to sharpen your business acumen and increase your business's ability to thrive once the economy is back up and running. That is why the AmSpa Virtual Boot Camp was created," says Cathy Christensen, COO, AmSpa. "Although those who have been to a live Boot Camp know that what makes those great is the interaction with speakers and vendors, the networking, demo, roundtable and Q&A opportunities, the virtual boot camp brings the education and speakers—the stars of the live Boot Camps—to the comfort of your home."
The Virtual Boot Camp includes 14 sessions totaling 12 hours of education, many of which are adapted from presentations that have been given at AmSpa's live, in-person Medical Spa & Aesthetic Boot Camps. These include:
Introduction: 8 Tips to Running a Successful Med Spa, presented by Alex Thiersch (AmSpa)—AmSpa's founder and CEO welcomes virtual attendees and provides some pointers that could help your medical spa become a success story.
The Plan, presented by Bryan Durocher (Durocher Enterprises)—What are the most effective ways to develop a business plan for your medical spa? Medical spa consultant Bryan Durocher discusses the ins and outs of the planning process and helps determine how long it realistically takes to open a practice.
Financial Statements and Building a Budget, presented by Ben Hernandez (Skytale Group)—At the end of the day, the money you're bringing in is the most important measure of your practice's success. This presentation will, among other things, demonstrate how to properly develop a budget and use metrics to determine your med spa's strengths and weaknesses.
Understanding Your Financials: Start-up and Beyond, presented by Robbi Grayson (Terri Ross Consulting)—In this presentation, industry veteran Robbi Grayson helps you go through the process of determining your startup investment costs and developing a plan for financial success.
Med Spa Rules and Regulations, presented by Bradford Adatto, JD, Jay Reyero, JD (ByrdAdatto), and Jeffrey S. Segal, MD, JD (Medical Justice/eMerit)—In this presentation, attorneys discuss the long-standing and emerging legal issues that every medical spa owner needs to know about. As you can imagine, there is a lot to cover here, since new concerns seem to be emerging daily.
Lessons Learned: Best Practice Secrets and COVID-19, presented by Louis Frisina—Every medical spa is different, but the successful ones share several common traits. In this session, business strategy consultant and industry pioneer, Louis Frisina discusses the qualities that are typically found in practices that bring in a significant amount of revenue. He also covers business best practices during the COVID-19 crisis.
Understanding the Profitability of Medical Aesthetic Treatments, presented by Terri Ross (Terri Ross Consulting)—Learn about the most profitable and popular treatments available to your practice, and find out how to best determine which treatments are right for you based on the state of your practice.
The Long-term Revenue, presented by Brandon Robinson (Skin Body Soul)—Simply being successful isn't enough for a medical aesthetic practice; you have to know how to maintain and grow your success. In this session, Brandon will show you how to build patient loyalty and move your business forward.
Consultations That Convert, presented by Terri Ross (Terri Ross Consulting)—In order to succeed, your medical spa needs to get people in the door. In this presentation, industry expert Terri Ross reveals how your consultations should be conducted in order to effectively convert the curious into customers.
The Marketing and Social Media Plan, presented by Jenny and Brandon Robinson (Skin Body Soul)—This session will help you determine how to most effectively market your medical aesthetic practice using both traditional methods and cutting-edge techniques.
The Team, presented by Bryan Durocher (Durocher Enterprises)—A medical spa is only as good as its personnel, so it's important to make sure that you hire a staff that can do everything you want it to—and more. In this session, you'll learn about recruiting, hiring and retaining employees who can make your medical spa dreams come true.
Visit the Virtual Boot Camp homepage for more details. AmSpa Plus Members receive significant savings, and AmSpa Basic Members also receive reduced pricing; click here to join today.

Related Tags
Subscribe to Our Email List
Medical spa news, blogs and updates sent directly to your inbox.