Back to Main Blog
QP Extra: Q&A with Terri Ross of Lasky Aesthetics and Laser Center
Posted By Mike Meyer, Friday, August 30, 2019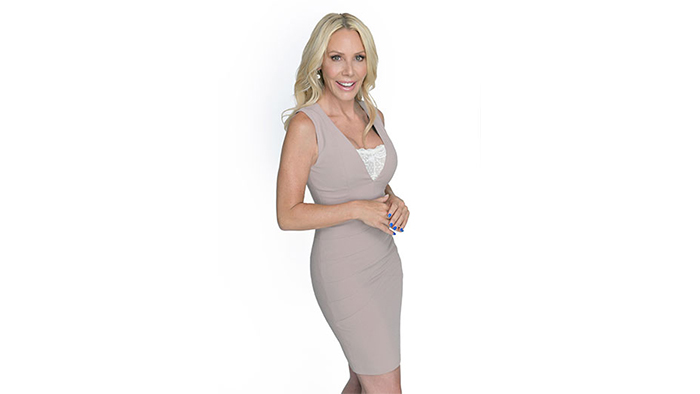 When Lasky Aesthetics and Laser Center opened in 2010, it was a much different business than the $3-million-per-year Beverly Hills fixture it has become. In fact, it struggled mightily until medical spa professional Terri Ross joined the practice as managing partner. AmSpa Content Writer/Editor Michael Meyer spoke with Ross—who now operates Terri Ross Consulting—about her role in turning Lasky Aesthetics into one of the most successful medical aesthetic practices in this beauty-obsessed city.
Michael Meyer: What's different about the practice now versus when you started working there?
Terri Ross: All of the owners are physicians who practice offsite and in different specialties—cosmetic dermatology to facial plastic surgeons and a general plastic. They opened the business in 2010 to keep everything in house and refer their patients to the nonsurgical aspect of the business, but it was poorly run. It was a grassroots operation at the time with two employees, no website, no system, no infrastructure—no nothing, which was why they hired me. They invested a lot of money, and at the time it was only generating under a half a million. So, I basically came in and treated it like a startup. I think the takeaway is that there's so much opportunity to grow, but you have to have the proper structure internally to do that.
MM: What do you think is the most important factor to your success?
TR: I think you need to have an operational savvy business. You have to train your providers, train your staff, which is an investment, and which is what I see not happening. You have to have the proper software to track and measure your data. You have to have a high-performing website—it's your virtual brochure on the outside. And then when patients come in the door, you really need five-star customer service to be different.
MM: What is your unique service proposition?
TR: Aside from the physicians and their pedigree and their background, which has credibility, I would say it's our protocols. You can't come into our center without a consultation. We charge for the consultation. You can't get a treatment without prepping beforehand. We have a very systematic approach, which ultimately retains the patients, and they have better outcomes.
MM: What specific metrics do you use to determine success?
TR: We look at the number of new leads coming in. We measure conversion ratios. We measure revenue per hour per provider. We measure no-show rates. We measure retention. Those are the top KPIs.
MM: What's the metric that you look at more than any other?
TR: At the end of the day, revenue. I look at what our goals are for the month, and I look at revenue, new patient acquisition and conversion.
MM: Who Inspires you and why?
TR: Brené Brown. Tony Robbins. I think that it's all about gratitude. It's all about living your best life. It's all about determination. It's all about how failing is okay. Making mistakes is how you grow. And this is a very competitive environment. It's a very commoditized environment, especially where I'm located in Beverly Hills, and it's the ability to seize opportunity.
MM: What do you love most about aesthetics?
TR: I love that it's an area of medicine that can be looked at two ways. It can be looked at as superficial, and it can be looked at as people want to stay youthful and invest in looking healthy. And if we're able to provide such services with quality care and make a person feel better about themselves, that's what inspires me. And that's what makes me feel good about wanting to run a successful operation.
MM: What do you love most about being an entrepreneur?
TR: I love that I can make an impact. I spent 20 years in corporate, and I think it's the ability to make change and to make a difference. I'm humbled that I've had an opportunity to be in corporate, and I've had an opportunity to run a practice and have a case study that's successful, and now I want to be able to give back the things that I've learned and the successes I've had to other practices.
MM: What advice would you give to med spa owners?
TR: I would say that if you don't know something, it's imperative that you ask or seek professionals to help you so you are not making costly mistakes, and do not try to pinch pennies. And you really need to have the proper infrastructure and the proper team in place to have a successful business and to be different and stand out.
MM: What was the goal of the design that you chose?
TR: I think Beverly Hills is the Mecca of beauty, so it's very contemporary. It's very white, very open, very airy. People who are spending their own disposable income don't want to come and have it feel like a doctor's office, so it's very warm. It's very warm and welcoming—not cold. I think it's important to have a place where they feel very comfortable and that's aesthetically pleasing since, this is the environment that we're in.
MM: What was your inspiration for that design?
TR: I don't know that I had an inspiration. I hired a phenomenal designer and I had been around other practices to see what that was all about. The inspiration was to make people feel like they're walking into this warm and inviting place, but yet kind of having that feeling of, "Wow," right? This is a really, really well-designed, beautiful place. It makes them feel like that's going to equate to the kind of service that we provide.
AmSpa members receive QP every quarter. Click here to learn how to become a member and make your med spa the next aesthetic success story.
Related Tags
Subscribe to Our Email List
Medical spa news, blogs and updates sent directly to your inbox.