Back to Main Blog
UPDATED: Can RNs Inject Botox in Florida? The Nursing Board Says... It's Complicated
Posted By Madilyn Moeller, Wednesday, July 19, 2023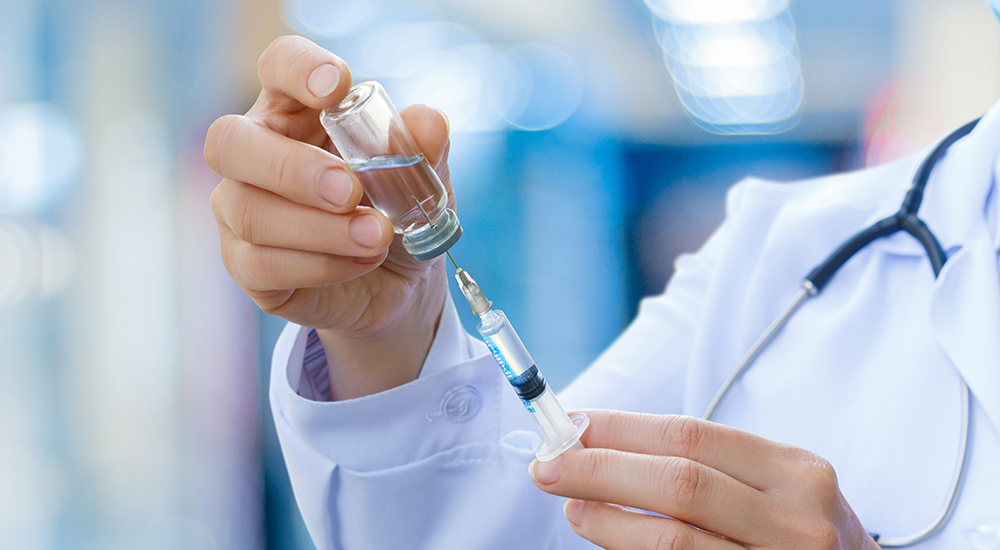 By Patrick O'Brien, General Counsel, American Med Spa Association (AmSpa)
UPDATE (7/19/2023): New development in the Florida RN and cosmetic injection situation. On July 7, 2023, the Florida Board of Nursing published a new declaratory statement (linked here). The statement was requested by a registered nurse (RN) who states they have worked under a physician and nurse practitioner observing them perform aesthetic injections for four years. They additionally have completed a 12-hour CME course on aesthetic medicine. The RN then asks the board if they may administer cosmetic toxin injections once the physician has examined the patient, ordered the treatment and delegated the task to the RN, elements the nursing board had previously stated were necessary. The board finds that, yes, the RN may perform cosmetic injections in this situation. It is important to remember that declaratory statements are not laws and only resolve questions as they apply to the petitioner's particular circumstances, but this certainly signals a shift in the board's prior stance on cosmetic injections.
(AmSpa's legal summaries allow you to quickly reference the laws governing medical spas in your state. AmSpa Members can log in to find state-specific answers to their medical spa legal questions. For the latest legal information that affects your medical spa, make your plans to attend an AmSpa Boot Camp. If you have further questions about how medical aesthetics regulation affects your medical spa, schedule a consultation with ByrdAdatto today.)

ORIGINAL POST (10/9/2018): The question of who can inject Botox and fillers in a medical spa is one of the most common in the industry, and for Florida it seems that the answer may be more strict than in many other states. Botulinum toxins (i.e. Botox, Dysport, or Xeomin) and injectable fillers are year after year one of the top procedures performed in med spas and they are consistently among the top procedures sought by patients. This popularity is the case in Florida as well. But who can perform Botox and dermal filler procedures in Florida?
Can Physicians? Yes, physicians are licensed to diagnose, treat and prescribe for any human disease or injury. Physician assistants can as well if their supervising physician delegates the practices in a written protocol. Nurse practitioners may also perform botulinum toxin injections if authorized by their supervisory protocols. What about registered nurses (RNs)? Well... let's look at the law.
Florida Board of Medicine
According to the Florida Board of Medicine there are no laws or rules that directly address who may or may not inject. RNs must practice within the scope of practice of their license as described in the Nurse Practice Act. Registered Nurses are licensed to practice "professional nursing" which is defined as, among other things,

"the administration of medications and treatments as prescribed or authorized by a duly licensed practitioner authorized by the laws of this state to prescribe such medications and treatments."
Based on that it would seem that RNs should be able to perform these treatments. After all, physicians definitely can prescribe and inject toxins and filler and these are certainly either a medication or treatment (or both). But the answer is not so clear from the Florida Board of Nursing.
A Challenged Rule
According to a 2015 administrative hearing which you can read here, the Nursing Board had an answer to a frequently asked question on their website. It read
"Can a practical or registered nurse inject Botox? The injection of Botox is not within the scope of practice for practical or registered nurses and does not constitute the administration of medication".
The hearing in question was challenging the validity of the statement on the grounds that it constituted a "rule" that was adopted in violation of Florida's rulemaking procedure statute. The final order found that rule had indeed been adopted in violation of the statute and prohibited the Board from relying on the statement (or similar statements) as a basis for disciplinary actions. That was in March of 2015, and the "Botox FAQ" no longer appears on the Board's website, and it doesn't appear that an administrative rule was passed since then.
The Supervision Question
In February of 2017 we have a disciplinary action made against an RN for injecting Botox without a physician's order. This makes sense as an RN is permitted to administer treatments and medications when authorized by the prescribing practitioner.
Based on that ruling, hypothetically, if this RN had a valid physician's order she would not have been subject to discipline, so we have a better idea of the Board's stance as to what an RN needs to do to inject Botox versus the 2015 blanket statement.
But not so fast!
We have an order issued later that same year from a request for a declaratory statement in October of 2017. You can read it in full here. In it, the RN stated they had training in injecting Botox and dermal fillers and provided two certificates from training courses. The RN intended to provide Botox and dermal filler treatments under the supervision of a physician. On the face of it this seems promising: we have an RN with training in a procedure getting physician's orders to do the procedures. It should meet all of the tests to fit within the RN's statutory scope of practice.
However the Board decided that, no, the RN was not permitted to do this. In the order they draw a distinction that "aesthetic injections" are not part of the scope of practice for RNs. It should be noted that declaratory statements are the Board's opinion regarding the requesting nurse's specific situation and may not be applicable to other sets of facts.
So Where Does That Leave Us?
It seems the Board of Nursing has an unwritten policy that RNs cannot inject Botox or dermal fillers even when under the supervision of a physician and with specific training and education. It is true that "injections for aesthetic purposes" are not specifically authorized in an RN's scope of practice, but likewise there is nothing specifically forbidding the practice or declaring toxins, fillers, or "aesthetic injections" not a medicine or treatment. So Florida registered nurses are left in limbo as to what they are actually permitted to do with their license.
Plainly reading the statutes points to a different answer than the Nursing Board has been giving. AmSpa and partner law firm ByrdAdatto are reaching out to the Board for clarification and will post the information as soon as it is available.

Related Tags
Subscribe to Our Email List
Medical spa news, blogs and updates sent directly to your inbox.