Back to Main Blog
Can Your Medical Spa Withstand the Wave of Website Inaccessibility Lawsuits?
Posted By Mike Meyer, Monday, December 9, 2019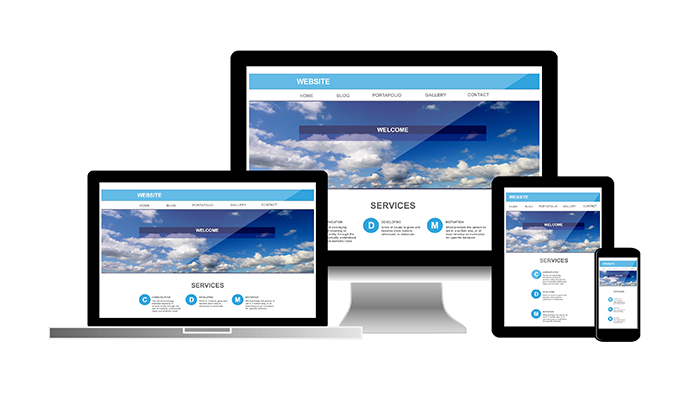 By Kita McCray, JD, ByrdAdatto
The Beach Boys believed, "If everybody had an ocean, across the USA, then everybody'd be surfin', like Californi-a." Fast forward 50 years, there has definitely been a rising tide of enthusiasm about surfing, but it's not the enjoyable surfing experience the Beach Boys crooned about.
Recently, there has been a rise in frivolous "website surf-by lawsuits" alleging website inaccessibility violations based on Title III of the American with Disabilities Act (ADA). Title III prohibits discrimination on the basis of disability in places of public accommodation, requiring that such places be accessible to those with disabilities. Surf-by lawsuits arise when individuals systematically surf the internet looking for vulnerable business websites that are inaccessible or not fully accessible to people with disabilities. The individuals typically send a letter demanding settlement for the alleged violations in lieu of being taken to court, where the cost of litigation may be higher than payment of the settlement. Depending on the jurisdiction, website litigation settlements could range from $4,000 to $20,000.
Exacerbating the issue is an absence of formal government guidelines on ADA website compliance to instruct private businesses on how to ensure their websites comply. The absence of specific government guidelines or a legal consensus on how ADA compliance translates to the web, coupled with a cultural trend toward a more web-based marketplace, has left a wide berth for potential litigation. This loophole is why we counsel clients to be proactive and mitigate their risks by implementing a plan or hiring experts to make sure their website is ADA accessible.
For example, companies such as Crystal Clear Digital Marketing have been building and refining digital marketing tools and strategies to keep businesses profitable, including developing ADA-compliant add-on software, which provides a high level of coverage for its clients.
"Website accessibility standards are not set in stone, and the standards are ever-evolving. The standard for today may not be the standard for tomorrow," said Joe Amaral, chief operating officer for Crystal Clear Digital Marketing. "This is why compliance requires ongoing monitoring. ADA website compliance is a combination of technology and human evaluation, with the human element constantly reviewing current standards and making updates as necessary."
Businesses also could mitigate their risks by reviewing the recommendations offered in the Web Content Accessibility Guidelines, or WCAG 2.0 AA, and develop a plan to integrate these recommendations into their existing website accessibility policy.
Until this wave of surf-by lawsuits alleging website inaccessibility violations breaks, no surfboard can navigate these tricky waters. Hire an expert and legal counsel to help you lessen the risk of your company being targeted by these surf-by plaintiffs and their legal representatives, because it's not a matter of if a plaintiff comes across your website—it's a matter of when. And when they do, you will get sued if your site is found to not be compliant.
AmSpa members receive a complimentary 20-minute Introductory Compliance Assessment with a ByrdAdatto attorney. Click here to learn how to join AmSpa today!
Kita McCray's decision to become a lawyer was solidified in fourth grade after job shadowing a local lawyer in her hometown of Ferriday, Louisiana. In college, Kita dedicated all her enthusiasm and energy to becoming well-read in classic English literature before attending law school. But while working as a public health graduate researcher, she developed an interest in health law and policy, and decided to focus her legal studies toward health care law. Today, Kita brings the full scope of her multidisciplinary background to assist clients with their business and health care needs.
Related Tags
Subscribe to Our Email List
Medical spa news, blogs and updates sent directly to your inbox.