Back to Main Blog
Portrait of a Medical Spa Owner, Part 4: The Entrepreneur
Posted By Mike Meyer, Friday, December 6, 2019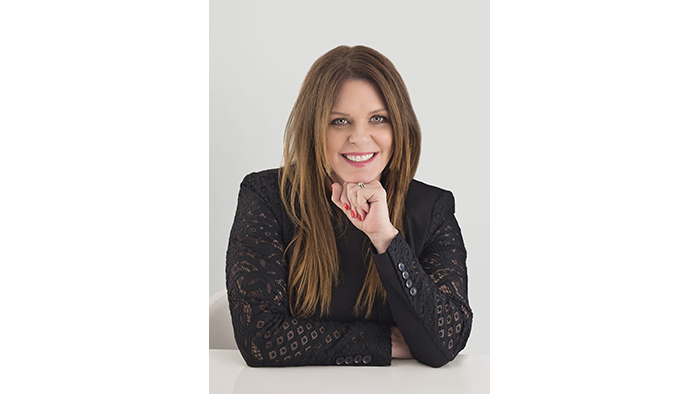 By Michael Meyer, Content Writer/Editor, American Med Spa Association
In the early days of the medical aesthetic business, it was more or less presumed that a medical spa would be owned by a "core doctor"—i.e. a plastic surgeon, facial plastic surgeon, otolaryngologist or cosmetic dermatologist. However, as the field has matured, the group of owners involved has become more and more diverse, ranging from doctors and nurses to entrepreneurs and even estheticians. In fact, it's somewhat difficult to find a medical spa owned by a core doctor today—according to the American Med Spa Association's 2019 Medical Spa State of the Industry Report, of all of the medical spas owned by medical professionals, only 20% owned by core doctors.
Today, it's much more common to find doctors with backgrounds in family practice and emergency medicine owning medical spas—each of those specialties owns 23% of the practices owned by medical professionals, according to the report. Why is this? As you'll read in this series, there seems to be a certain frustration with the way managed care has caused health care in the United States to evolve, and doctors, nurses and physician assistants are interested in providing more personalized care to their patients without having to deal with insurance and other payment issues.
However, doctors aren't the only people involved in medical spa ownership—entrepreneurs are making their mark on the industry, as well. According to the report, 12% of medical spas owned by individuals and 24% of medical spas owned by groups are owned by entrepreneurs. It speaks to the broad appeal of the industry—and the amount of money people are making in it—that this many people from outside the traditional boundaries of it are willing to invest their money in medical aesthetics.
In this series, you will be introduced to four people—a doctor, a mid-level practitioner, an RN and an entrepreneur—who came into the medical spa industry from different backgrounds, but managed to find success because of their determination and love for the business. Each one is true success story and an example of how, in this industry, hard work and quality care are a winning combination.
The Entrepreneur
In 2014, shortly after Christina Imes sold the yoga and wellness clinic she owned in Chicago and moved out to the suburbs to be a full-time mom, her neighbor, a nurse, asked her if she'd consider buying a medical spa. Imes said that she hadn't considered it, but would ask her stepfather, an ER doctor, if he was interested in getting involved in the medical aesthetics business.
"I asked him a couple days later; he said, 'Absolutely not. I'm happy in the ER, making a lot of money. No,'" Imes says. "Seven months later, he calls me—this is totally how my stepdad is—and he says, 'Hey, do you want to come with me this weekend to a laser show?' And I'm like, what? What are you talking about? And he said, 'You know what? I'e kind of warmed up to that whole med spa idea. I'e been thinking about that.'"
Imes' stepfather ended up buying $350,000 worth of laser equipment that weekend, and in March 2015, he and Imes opened Rejuvenate Med Spa in Oak Brook, Illinois, just west of Chicago. Since it was founded, Rejuvenate has grown to offer a wide variety of treatments—more than enough to stand out from its competition—and features an experienced, talented team of providers that Imes has built through the years.
"I don't do any of the treatments here," Imes explains. "I can't give a facial—I can't do any of it. But I'm very good at connecting with people. I am incredibly good at forming relationships. My Allergan rep, my Galderma rep, my Alastin rep, they all love me and they would do anything for me. They come in here like once a week, just because we have so much fun here. I create a very fun culture to work for and be in."
Imes values the freedom that being an entrepreneur in the medical aesthetic industry affords her, but also says that freedom can be a double-edged sword.
"I love that I can do anything I want, whenever I want. I can work wherever," Imes says. "People are always like, 'You're so lucky—you get to go on vacation.' I'm like, you know what? I am actually always working. I'm constantly worried and checking what's going on and brainstorming. But that's also what I love about it as well—the flexibility."
And despite the financial risk involved in owning a medical spa, Imes believes the money currently being made in the aesthetics industry represents the tip of the iceberg.
"It's an incredible time to be an entrepreneur in this industry," she says. "At Allergan's big meeting this year, someone said that we're only touching 6% of the population in the aesthetics world. So what does that mean? There's a ton of money to be made. Get going, people, because hopefully pretty soon the hedge funds will come in and buy us all up and we'll all be millionaires."
For legal updates and business best practices delivered straight to your inbox, subscribe to AmSpa's email newsletter. For more information on how AmSpa can help your practice operate legally and profitably, contact us online or call us at 312-981-0993.
Related Tags
Subscribe to Our Email List
Medical spa news, blogs and updates sent directly to your inbox.