Back to Main Blog
Creating Customer Avatars and Marketing With Them in Mind
Posted By Madilyn Moeller, Tuesday, August 22, 2023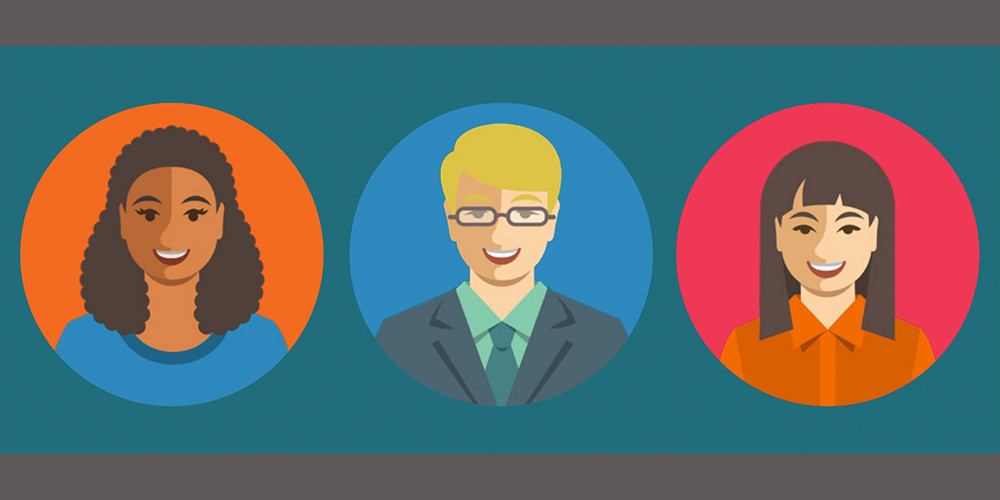 By Lora Kassaros
Medical Spa Show 2023 felt like a buzz of excitement, where the potential of aesthetics was on full display. But, while everyone marveled at all the amazing details and education available, lots of new business owners and injectors were coming to terms with the realities of running an aesthetic practice. It's easy to be captivated by flashy ads and beautiful Instagram posts of medical spas, but, too often, the untold struggles behind them are ignored. Even when doctors or nurses have years of experience in their field, many lack essential business skills that come with managing a successful medical spa. But, take note, fellow entrepreneurs: You don't need perfect judgement before setting out on your own venture—just some strategies similar to those used by entrepreneurs and practitioners who have gone through this journey before you.
Accentuating authenticity
Aesthetics can be an incredibly demanding field, encouraging people to strive for a certain look and lifestyle. However, the truth is that standing out takes much more effort than blending in—how do you create something unique without following trends? It's time for medical aesthetics professionals to recognize their individual uniqueness rather than striving to copy what everyone else is doing. In January 2020, the Think Big conference was held in West Hollywood, and attendees were inspired by a wealth of powerful speakers. Led by Sheila Nazarian, MD, with special guest Kris Jenner, this impactful event brought together aesthetic providers from all walks of life who encouraged transparency and authenticity within their practices to create meaningful connections between them and their patients.
This message resonated with attendees long after the event ended. In today's competitive landscape, it can be harder than ever to succeed as a business. A recent report from Forbes Magazine suggests that up to 50% of companies close within their first five years. To make sure you don't become one of these statistics, you must take the time necessary to understand your target customers, creating "customer avatars" which will help you speak directly with them to better serve their needs and address their worry points. It may sound daunting at first, but understanding your customer is essential if you plan on achieving long-term success for your company or organization. What this means is, you can't simply buy a new laser and people will just show up.

Who you are
Growing a business can be challenging and costly, so it's essential to have an effective plan of action in place. Your strategy should include insights on your customer persona, including what kinds of aesthetic treatments your customers need and want. Some QP / Spring 2023 33 businesses may find themselves overwhelmed by financial output, even after being open for years. For example, one medical spa has been around for 14 years and devotes $10,000 per month towards marketing, yet they wonder why they have no money—in what appears to be a booming industry, this practice is not exactly financially secure. Taking a step back and planning is crucial when pursuing success in the long run. Spending thousands of marketing dollars will not help you succeed quicker. Staying disciplined and proactively cutting expenses can help you keep your finances in check. Whether you own a business or practice, it's important to know your unique selling proposition (USP)—the benefit that sets you apart from the competition. Without knowing what makes someone choose your product or service over another, potential customers won't even consider giving you their attention in the first place. So, ask yourself: "What value does my company provide that keeps patients coming back for more? Is our experience something so special and noteworthy that people will spread word of mouth about us without any extra effort needed on behalf of marketing?" Also, note that "value," in this context, doesn't refer to discounts—it's all about the "wow" factor. Crafting strong, lasting value requires an impressive combination of features, from the first impression to five-star customer service and beyond. These elements create more than just monetary worth—they generate loyalty through expertise, experience, education, safety and stellar client care. Instead of competing on price with words like "special," "coupon" or "free," focus instead on cultivating trust in your business model for long-term success.
They will come
Many companies set up shop without truly understanding the identity of their brand and the values they wish to encapsulate. It is very important that the brand identity matches with your customer avatar. As much as we would like to think everyone is right for our business, this is far from the truth. In fact, the wrong customer can sabotage your business. Consider the "discounting diva." Discounting can be a tempting way to boost business, but it could end up being disastrous if you're not careful. Deals and promotions may seem like an effective strategy for bringing in more money, yet the reality is that offering discounts will damage your bottom line by enticing customers who have zero loyalty. Remember, there will always be someone cheaper than you. Protect yourself from this damaging cycle by knowing when enough is enough. You sell solutions, value, expertise, safety and great patient outcomes. Want to make a splash in your patient population? Investing in superb service and tailored treatment plans will help you keep them coming back for more. Make sure that every effort is made toward ensuring return visits from each patient, as this will prove more cost-efficient than simply focusing on acquiring new patients. Don't get caught in the revolving door. Finally, do not rely on social media to grow your business. Trust and believe that those that built their aesthetic practices one patient at a time are the businesses that will survive. Aesthetic practitioners' souls are wrapped up in everything they do—how they manage, what they offer patients, and how they look and speak to customers. The aesthetic business is emotional. You are talking about people's insecurities and self-doubt, and you are doing what you can to help—standing shoulder to shoulder as an expert and a friend. Sometimes, you just need to get back to basics, because when you're trying to survive, you can't thrive.
Lora Kassaros is the practice manager for Dermatique Medical Spa in Geneva, Illinois. Kassaros has more than 30 years of a successful career that began in salon/spa ownership/ management. Her expertise includes turnaround situations and growing businesses with dynamic marketing programs that are designed to increase revenue and patient retention. Kassaros is a published author for Skin Inc. and MedEsthetics magazines, a member of the advisory board for Brilliant Distinctions, and has spoken as a panelist at an AmSpa Boot Camp and a podcast guest on AmSpa's Medical Spa Insider.
AmSpa Members receive QP every quarter. Learn how to become a member and make your med spa the next aesthetic success story.
Related Tags
Subscribe to Our Email List
Medical spa news, blogs and updates sent directly to your inbox.