Back to Main Blog
Did Nevada Kick RNs out of Medical Spas?
Posted By Madilyn Moeller, Tuesday, February 14, 2023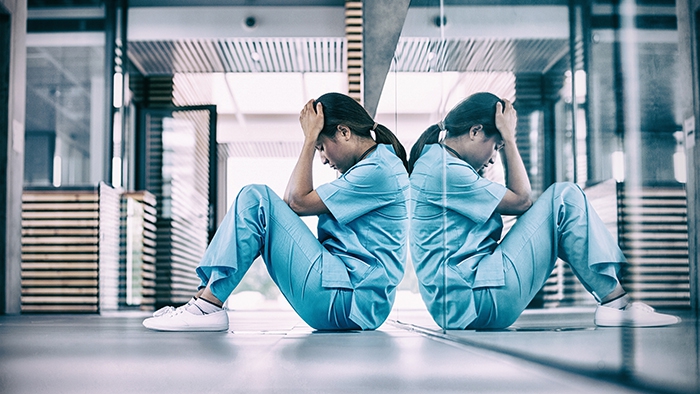 By Patrick O'Brien, JD, Legal Coordinator, American Med Spa Association
According to the Nevada State Board of Cosmetology, the answer is "yes," and the board may soon start taking action.
To begin, let us walk through the situation in Nevada and the Nevada State Board of Cosmetology's interpretation of the law. Then, we will review what the statute says and the implications.
In 2021, Nevada passed a new law called SB 291 that created a new license for advanced estheticians (AEs). You can read the board's opinions and statements on this law here.

According to the board, only physicians, physician assistants (PAs) and nurse practitioners (NPs) are exempted from the new law. The board interprets this to mean that anyone wanting to perform treatments listed or covered under the definition of "advanced esthetics" will need to be licensed and work in a licensed AE salon; this includes RNs and anyone else who may have previously been working in a business that provides these treatments. Under this reasoning, anyone working in a medical spa, a dermatology office or a plastic surgeon's office would need to get licensed in order to provide these treatments, and the physician owners would need to obtain a AE salon license to keep their practices open. Is the situation really so cut and dry, though?
Several other states have also created "advanced" or "master" esthetician licenses that have scopes of practice that overlap into medical treatments. For example, Oregon's "certified advanced esthetician" license allows the licensee to provide a number of energy-based skin treatments in collaboration with physicians. In all other states, these licenses create a new scope of practice but do not limit or confine existing professional scopes of practice. That is to say, because an Oregon certified advanced esthetician can now perform a certain cosmetic procedure doesn't mean that a physician, NP, PA, registered nurse (RN) or medical assistant can't do it anymore. So, what makes the Nevada law different?
This new AE license would allow the licensee to perform a number of cosmetic procedures common in medical spas, as well as some cosmetic medical procedures under the supervision of a physician, PA or NP. These treatments are defined as "advanced esthetic procedures" and mean any of the procedures listed in the statute are performed for aesthetic purposes and not for the treatment of a medical, physical or mental ailment. This is the most important idea for understanding the scope of this law.
It clearly sets out two different paths: The purely cosmetic route that is regulated in this law by the board and the treatment of medical, physical and mental ailments that are not covered by this law. This second path is currently regulated under the practice of medicine and nursing by their respective boards. So, the "same" procedure—for example, microneedling or microdermabrasion—can be both an AE procedure, when done only for cosmetic purposes, and a medical/nursing procedure, when done to correct a physical or medical ailment.
It is true, as stated in the linked resources, that this law exempts physicians, PAs and NPs from the AE elements. However, the law does not specifically limit this exemption to only services personally performed by them. On the contrary, these licenses are entirely exempted without caveat. This is a critical difference, as the statutory scope of practice for physicians, PAs and NPs specifically includes diagnosing conditions, ordering courses of treatment and delegating elements of the patient's treatment to other skilled health care professionals. Therefore, when a physician examines a patient, prescribes a treatment and has one of their employees carry out the treatment, they are working entirely within their statutory and licensed scope of practice. So, if this exemption is interpreted as only exempting personally performed services, it counterintuitively isn't an exemption—it's a restriction.
So, let's say a person is seeking treatment for loss of skin elasticity, lentigo senilis, facial scarring, petechiae, purpura, or any of a number of conditions. They can seek treatment from a traditional dermatology, medical spa or plastic surgery practice. The practitioners there (physicians, PAs, or NPs) will examine and diagnose the physical and medical conditions and create a plan to treat the symptoms or underlying causes of these physical and medical ailments. The elements of the treatment plan can be rendered by health care professionals working within the practice. Alternatively, this same person could go to an advanced esthetician salon, where the cosmetic issues can be addressed by a number of advanced aesthetic procedures. Either business can help this person, and they may end up using similar means and devices, but they are two separate regulatory ecosystems and not co-management of one. Under the Board of Cosmetology's current guidance, these dermatology, medical spa and plastic surgery practices would only be able to employ licensed AEs to provide the treatments; RNs and medical assistants would need to find different jobs or go back to school.
I'm sure the Nevada State Board of Cosmetology has had its staff attorneys review this law and the board members approve the posted resources. It is also possible that they have not considered how their interpretations would interact and conflict with the existing regulated practice of medicine.
Hopefully, they will understand the implications of their current interpretation and reconsider their position. If the Nevada legislature had intended the cosmetology board to regulate employees and extenders of dermatology and other skin-based medical practices, or if they intended currently working registered nurses and other health extenders to need to attend cosmetology school, then they likely would have been more explicit in the language they used.
Both the Nevada Board of Medical Examiners and the Nevada State Board of Nursing were contacted for guidance on this issue, we will update this article as we receive more information.
Related Tags
Subscribe to Our Email List
Medical spa news, blogs and updates sent directly to your inbox.