Back to Main Blog
Do Websites Need to Be ADA Compliant?
Posted By Mike Meyer, Friday, May 31, 2019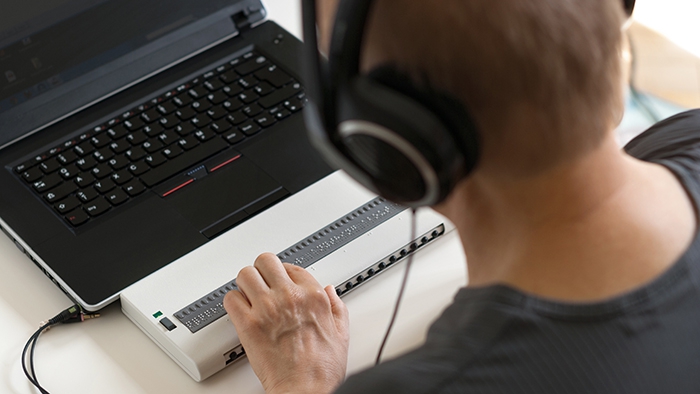 By Patrick O'Brien, JD, legal coordinator for the American Med Spa Association
In the recent past, you may have heard about or received correspondence threatening a lawsuit because someone claimed your website was not compliant with the Americans with Disabilities Act of 1990 (ADA). You may wonder, "Is this real?" or "Does this apply to me?" Yes, it is real, and it probably applies to you.
Title III of the ADA prohibits discrimination on the basis of disability in the goods and services offered by places open to the public. These places are referred to as "public accommodations" and include hotels, restaurants, stores and health care providers. For our purposes, medical spas, doctor's offices and other medical facilities would count as public accommodations under Title III of the ADA. The ADA requires that these public accommodations be accessible to persons with disabilities, whether that means providing wheelchair ramps or providing appropriate auxiliary aids to ensure effective communication with people with disabilities. And as a recent U.S. Department of Justice (DOJ) letter makes clear, these accessibility requirements extend to a public accommodation's website.
So we know that websites need to be "accessible" to be compliant with the ADA requirements. In order to do that, however, website owners need to know what compliance entails. Unfortunately, the DOJ has yet to release any accessibility guidelines or standards for websites. As the above letter states, the DOJ had previously announced that it would be adopting third-party accessibility standards, but it withdrew those plans in late 2017. Now it seems that the DOJ will not be releasing any guidelines soon, choosing instead to encourage Congress to pass legislation in this area.

This leaves website owners in a tight spot, as the lack of adopted guidelines does not relieve their duty to be compliant with the ADA. Fortunately, some resources are available to help. The third-party guidelines the DOJ had tacitly endorsed previously are known as the Web Content Accessibility Guidelines 2.0 (WCAG 2.0). These are most certainly not official, and complying with them does not necessarily mean that you are compliant with the ADA. However, they do provide good information about making sure that your website content can be perceived, interacted with and understood by people with disabilities. This can include making sure that menus and website content can be read by text-to-speech devices or braille displays.
A website may need to take fewer steps than the WCAG 2.0 suggests, or it may need to take more. Future details will come from Congress, the DOJ or court decisions. The most prominent website accessibility case thus far was recently heard by the Ninth Circuit Court of Appeals. In Robles v. Domino's Pizza 2019, the plaintiff, who is blind, was unable to order a pizza through the Domino's website because the website was not sufficiently readable to his text-to-speech system. The Ninth Circuit Court of Appeals reversed the lower court's ruling for the defendant, Domino's, which had been decided on preliminary issues. The Robles case will now head back to trial, where we may learn more about specific nuts-and-bolts rules for website compliance.
However, website owners should start compliance reviews and changes to their websites now. The more compliant a website becomes, the less chance it will receive a demand letter or be subject to a lawsuit.
To stay updated on this issue and learn about many others, become an AmSpa Member and schedule a complimentary initial consult with our partners at ByrdAdatto.
Related Tags
Subscribe to Our Email List
Medical spa news, blogs and updates sent directly to your inbox.