Back to Main Blog
Four Insurance Policies Medical Spa Owners May Not Know They Need
Posted By Mike Meyer, Wednesday, June 26, 2019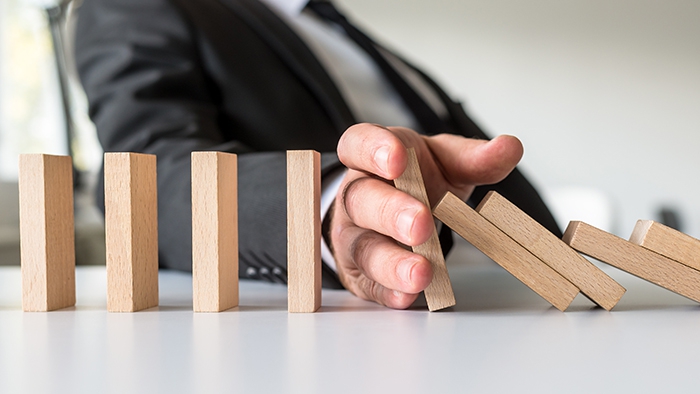 By Alex R. Thiersch, JD, CEO of the American Med Spa Association (AmSpa)
Medical spa owners and operators must maintain an array of insurance policies in order to protect their practices from everything from medical malpractice penalties to flooding. However, medical spa owners may not realize they need certain types of coverage until it is too late. Here is a quick look at a few of them.
Employment Practices Liability
If you run a small business such as a medical spa, you likely will be confronted with an employment-related tort—that is to say, a lawsuit filed by an employee who feels he or she has been mistreated in some way. Employment practices liability insurance covers claims such as wrongful termination, harassment, failure to hire, failure to promote, wrongful disciplinary actions, libel, slander, and other types of grievance brought by an employee against an employer.
(For more employment-related issues see AmSpa's webinar on employee handbooks in a medical spa.)

Cyber Liability
Businesses didn't used to worry about people stealing customer data from their networks. Unfortunately, cyber security is now a major concern for all companies—even medical spas. Cyber liability insurance helps policyholders endure a cyber attack by paying their recovery costs—customer notification, credit monitoring, legal fees and other expenses.
Cyber liability insurance also provides crisis management and public relations services that can help a policyholder rebuild its name after a cyber security event.
A cyber attack typically costs a small business between $84,000 and $148,000, according to PricewaterhouseCoopers. And unfortunately, 60% of small businesses that suffer cyber attacks close within six months, according to a Champlain College study.
Cyber liability insurance can be purchased from most business office package insurers; some malpractice insurers also offer a token amount of cyber liability coverage. It also can be purchased as a standalone policy.
Spoilage
Many medical spa owners and operators don't consider purchasing coverage for spoilage, but those who have experienced the problems created by a loss of electricity can attest to the fact that this can save a practice a lot of money.
Some medications used in medical spas—most notably toxins—need to be refrigerated. If the facility loses power for an extended period of time and the medications spoil, a practice without this coverage has to buy all new medications, which could be a very expensive proposition.
Spoilage coverage can be obtained as part of a business office package policy, but it is not automatic—it must either be acquired through a loan endorsement that can be added to coverage or as part of blanket endorsements that are incorporated into a policy.
If you determine that your practice needs spoilage coverage, it's probably best to purchase a bit more than you think you need, provided you can afford it.
Off-label Use
Kybella is an injectable designed to combat "double chins," and it is very popular in the medical aesthetic industry. It is indicated by the U.S. Food and Drug Administration (FDA) for treatment of subcutaneous fat under the jaw line, and as long as it is being used in this manner, it will be covered by most insurers. However, some aesthetic practices use Kybella to treat fat deposits elsewhere on the body, and that is where coverage problems can arise.
Practices that use drugs for treatments beyond those for which they have been indicated should consult with their insurers to make sure that they are covered for this sort of use. If they are not, they should either amend their policies to cover these treatments, which may be possible, or stop offering them. This might sound extreme, but if a bad outcome were to occur when using a drug for purposes other than those for which it is indicated, and that use is not covered by insurance, the practice would be completely exposed from a legal standpoint.
The Price Is Right?
The amount of insurance coverage most medical spas buy is dictated by what they can afford. Generally speaking, most of the issues an aesthetic practice will encounter can be covered by malpractice, general liability, property and worker's compensation insurance. Policies such as the ones described above sometimes are passed over in favor of more common insurance types because they aren't as obviously valuable on a daily basis. However, if your practice can afford these coverage types, you should consider investing in them. After all, you can't be too safe.
Related Tags
Subscribe to Our Email List
Medical spa news, blogs and updates sent directly to your inbox.