Back to Main Blog
Hair Restoration Industry Statistics Medical Spa Owners Should Consider
Posted By Mike Meyer, Friday, March 26, 2021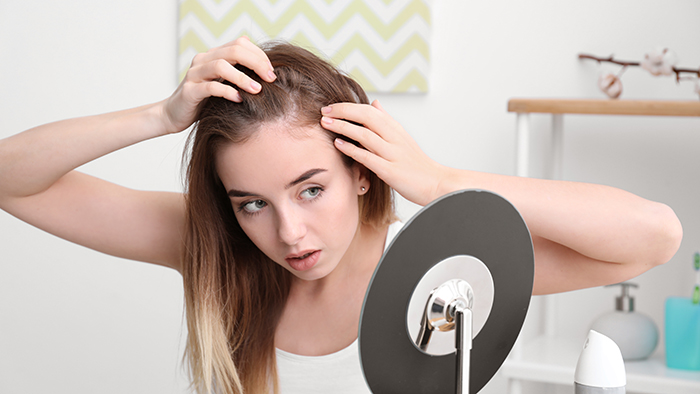 Hair restoration is a growing market that continues to attract a larger customer base each year. Concurrently, methods of hair restoration have become better, more versatile and more lucrative for treatment providers. The total market for hair restoration treatments has increased 16% since 2016, and it is now a $4.9 billion industry. Last year alone, more than 700,000 procedures were performed worldwide.
In this post, we take a close look at the current hair restoration market and its future growth potential, as well as how your clinic can tap into these realities and turn them into revenue.
Hair Restoration Procedures: The Current Market
Each year, the International Society of Hair Restoration Surgery conducts a comprehensive review of the market, which gives a general overview of how many and what types of procedures are performed. This information can be useful to clinics that offer or are thinking of offering hair restoration surgery, because it highlights consumer needs and offers important information clinics can use to market the treatment successfully.
Last year, the majority of hair transplant procedures targeted the scalp area. This accounted for 85% of procedures performed on men and 82% of those performed on women. Other areas of the body, which have been showing a steady increase in procedures performed, accounted for 15% of procedures performed on men, mostly targeting facial hair such as the mustache and beard, as well as the eyebrows. For women, 18% of procedures targeted non-scalp areas of the body, with eyebrows being the most common non-scalp target area. Scar repair also continues to account for a considerable portion of procedures performed for patients who have undergone a "botched" hair transplant, typically from an unlicensed provider.
Patients sought treatment because of genetic hair loss, reconstructive needs, post-plastic surgery needs, transgender needs and other reasons. Most patients (77%) sought treatment due to genetic hair loss, followed by "dermatologic, metabolic/hormonal, nutritional or medication-induced hair loss" (9%), "repair of previous black market hair transplant" (4%) and reconstructive needs (4%). Other reasons mentioned included repair of previous non-black market hair transplant, and post-tattoo or burn treatments.
Motivations for seeking hair restoration among patients were most commonly cited as "social/dating" (37%), followed by "career/professional" (34%). Gratifyingly, patient satisfaction ratings after a hair restoration treatment were high. Almost all (95.2%) indicated the positive impact of the procedure on their lives was high (4 or 5 out of 5).
Hair Restoration Procedures: Customer Demographics
When marketing your clinic's hair restoration offerings, it's important to keep customer demographics in mind for the best return on investment. Put your advertising budget to best use by focusing on the following.
Last year, according to the International Society of Hair Restoration Surgery, more men than women underwent hair restoration procedures. On average, 84% of procedures were performed on men, while just 16% were performed on women. This was also reflected in non-surgical hair restoration procedures, 60% of which were performed on men, versus 40% on women. In terms of age, more than half of male and female patients fell between the ages of 30 and 49 years old. On average, male patients tended to be slightly younger than female patients, which aligns with the data that 25% of men will experience some form of thinning or balding before the age of 31.
Additionally, the average age of patients seeking hair restoration surgery for the first time is getting younger every year. First-time patients were most likely to be 26-35 years old (45%) or 36-45 years old (42%), and a smaller percentage were 20-25 years old (4%) or 46-60 years old (8%).
Hair Restoration Procedures: Modalities
When members were asked which methods they used to accomplish male and female hair restoration procedures, the most common method was follicular unit extraction (FUE) harvesting (66%), followed by strip/linear harvesting (29%), and a combination of strip and FUE performed during the same surgical session (4%). Of those using FUE, providers overwhelmingly favored motorized FUE and using a robotically assisted FUE technique. This reflects the growing popularity and superiority of non-manual FUE, and particularly FUE devices augmented with advanced technology.
Hair Restoration Procedures: Looking Forward
It's an exciting time for hair restoration, and as interest continues to grow among consumers, the technology will only continue to improve. Advances to look forward to including tissue-engineered hair follicles (hair cloning), stem cell and other breakthrough therapies, and further refinements to FUE and robotically-assisted hair transplantation devices such as Venus Concept's NeoGraft and Artas iX.
Thanks to its continued growth and ongoing advances in technology, there has never been a better time to offer hair restoration at your clinic. Adding hair restoration to your clinic's list of services is a robust way to expand your clientele, boost your clinic's profile and increase revenue.
This story was originally posted on Venus Concept's blog. Click here to see the original version.
Venus Concept is a global leader in medical aesthetic devices and hair restoration with the robotic Artas and NeoGraft. It offers cutting-edge devices to address a wide range of aesthetic needs and provide profitable patient solutions. Venus Concept treatments are available at more than 4,000 medical aesthetic practices in more than 60 countries around the world.
Related Tags
Subscribe to Our Email List
Medical spa news, blogs and updates sent directly to your inbox.