Back to Main Blog
How Core Doctors Can Overcome Generational Differences in Marketing, Advertising and Ethics, Part 1
Posted By Mike Meyer, Friday, June 7, 2019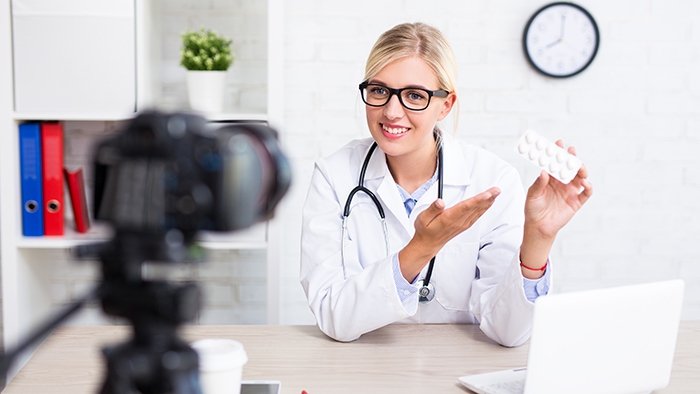 By Alex R. Thiersch, JD, CEO of the American Med Spa Association (AmSpa)
Core doctors—plastic surgeons, facial plastic surgeons, oculoplastic surgeons, and dermatologists—are, as their moniker suggests, the center of the medical aesthetic industry. As physicians, they are allowed to own and operate medical spas, and their fields of expertise coincide with many of the procedures sought by those who frequent these businesses. Historically, core doctors have made a lot of money by operating medical spas along with their more traditional practices.
However, in recent years, younger core doctors, nurse injectors and medical spa owners have courted controversy by stepping outside the role of humble healer that physicians traditionally take on, and into another role—celebrity provider. These doctors do not hesitate to market themselves and their businesses in ways that some older physicians find gauche and undignified, and they have created a great deal of controversy in the medical community by doing so. This generation gap must be addressed, but the issues at the heart of the matter must first be understood by both sides.
Social Studies
Younger core doctors primarily market themselves with social media sites such as Twitter, Instagram, and Facebook. The use of social media is a very different form of promotion than what many core doctors are used to, and it can be difficult for more traditional doctors to wrap their heads around what it is and what it does.
Because medical aesthetics has become so lucrative, it has arguably moved away from more traditional medicine. While traditional rules and traditional ethos apply, aesthetic medicine is governed in many ways by a completely different dynamic—aesthetic treatments are all voluntary, they are all cash-based, and there is a great deal of competition. Doctors are taught the Hippocratic Oath and other ethical ideals that have governed the profession for millennia. But when people choose to undergo surgery for purely cosmetic purposes, medical providers are no longer healing a patient per se, but rather providing the patient with a service that is advertised and sold on the open market. So, how do you take medical ethics that are designed to help cure disease and apply them to a competitive industry where patients shop for—and doctors sell—treatments that address patients' desire to change the way they look?
---
Legally and Compliantly Marketing Your Medical Spa
Want to learn more about legally marketing your medical spa? Download this free PDF with more articles and links to even more resources!
Download Today
---
The medical aesthetics industry also intersects with technology and marketing in ways that traditional medicine does not, which has contributed to this discord. It's not entirely generational—there certainly are younger doctors who believe that the actions of some core doctors are a bit over the top, and there are older doctors who have bought into social media—but there clearly is a generational line between some of the older plastic surgeons who were trained in a time where marketing their practice, and themselves, was not as important as it is now. For many, the medicine and science behind plastic surgery has been subverted by the need for views, shares and likes. These surgeons feel that many in plastic surgery are missing the point of what it means to be a surgeon, and that the need for celebrity has overtaken the need to practice medicine.
But in today's world, particularly among younger surgeons who have been using social media for years, the idea of not marketing yourself is unthinkable. In their world, one must adapt or die, and failure to compete in the marketplace through use of social media, video and marketing is the easiest way to make your practice extinct. Although there have always been surgeons who are at least somewhat famous, with social media and reality television becoming ubiquitous in recent years, this has been taken to a whole new level. With social media especially, celebrity has become democratized, and physicians can become famous through sheer hustle. There are young surgeons who have become far more famous than their older counterparts purely by utilizing the social media tools at their disposal, and this has, to some extent, disrupted the established order and ruffled some feathers. So the question must be asked: Is this merely the competitive marketplace shaking itself out or has aesthetic surgery crossed the line into something more problematic that needs to be reined in? It depends on who you ask.
(Check back on Monday morning for part 2)...
To learn more about the legalities that govern medical aesthetics, sign up for an AmSpa Boot Camp. You will learn how to operate your medical spa compliantly and profitably.

Related Tags
Subscribe to Our Email List
Medical spa news, blogs and updates sent directly to your inbox.