Back to Main Blog
How to Stay Compliant When Using Social Media Influencers
Posted By Mike Meyer, Wednesday, June 5, 2019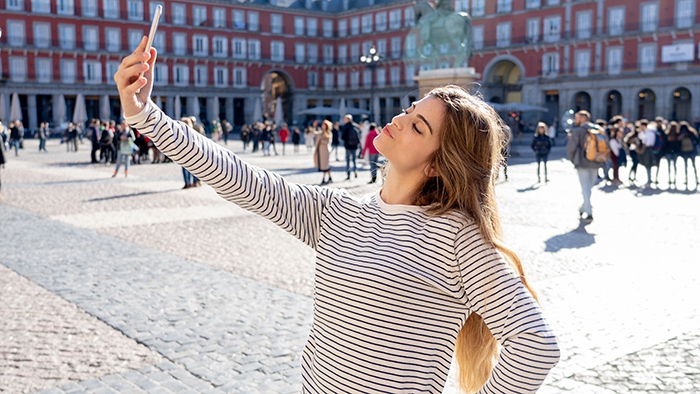 By Alex R. Thiersch, JD, CEO of the American Med Spa Association (AmSpa)
As is the case in most industries, the use of social media influencers to promote medical aesthetics is extremely common. However, because medical spas offer medical treatments, the regulations that govern influencer marketing in this space are more stringent than with many large brands you might see represented on Instagram, YouTube or other social channels.
The power of social media influencers is undeniable. If an influencer goes to a medical spa for a treatment, he or she may film the entire visit and broadcast it throughout the world on his or her social media channels. If the influencer has a significant following, this can have a major impact on a medical spa's business.
However, most of these visits are not spontaneous situations. More often than not, medical spas compensate influencers with cash and/or free treatments to get them to portray their practices in a positive light. If your medical spa is engaging in this sort of advertising, you need to understand the legal issues surrounding these matters, although in most cases, precedent has yet to be established, as these transactions are occurring in a new medium.
Written Agreements
If a medical spa uses an influencer to promote the practice, it must have a written agreement with the influencer in place. This agreement should dictate what the influencer's responsibilities are—how many times he or she is going to post about the practice and what he or she is going to post. The medical spa should have as much editorial control over the posts as possible, since the influencer's primary goal is to promote his or her brand—not yours—and the medical spa is responsible for keeping the influencer on message. The deal must meet the medical spa's expectations to ensure that it's getting its money's worth. Even if you're compensating the influencer with a treatment, you need to make this as clear as possible, and a written agreement will help both sides understand the nature of the deal. This also helps you to assign a value to the services you are providing.
Advertising Rules
As a medical provider, when you compensate someone to promote your brand, you are subject to medical advertising rules and regulations, which are much stricter and have much more dire consequences for violations than common advertising rules. Primarily, this means you cannot say anything that can be construed as misleading, untrue, aggrandizing or exaggerated—everything that's said about your medical spa must be provably true. You can't simply say that you're the best injector in the world, for example, because you can't prove that. That advertisement is asking for trouble.
When influencers are being paid—or given free treatments—to represent your medical spa, they are legally acting as a paid advertiser. As such, you're responsible for everything they say, so if they say something hyperbolic, you are responsible for that message, and the situation can get very sticky if a medical board finds out about it. You will need to make sure that the influencer understands that the medical spa is subject to these restrictions and that he or she must be sensitive about precisely what is said in these videos or blog posts. With a written agreement, you can disclaim some of these factors, which allows you to exert some control over the message.
Disclosure Guidelines
Influencers also have their own set of guidelines to worry about. In 2017, the Federal Trade Commission (FTC) issued warnings to more than 90 social media influencers who failed to disclosure when they were being compensated in exchange for coverage, and reiterated its guidelines for compliance. These include:
Keep your disclosures unambiguous;
Make your disclosures highly visible; and
Avoid hard-to-read, buried disclosures in strings of hashtags that are skipped by readers.
Influencer marketing can be a very powerful promotional tool, but it must be wielded with some care in order for your medical aesthetics practice to remain compliant. As I mentioned earlier, the legal aspect of its use in a medical setting is still developing, so if you're unsure about how to proceed, be sure to consult with an experienced health care attorney.
For more information about utilizing social media to build your practice and about the laws governing medical aesthetics, sign up for an AmSpa Medical Spa & Aesthetic Boot Camp.
Related Tags
Subscribe to Our Email List
Medical spa news, blogs and updates sent directly to your inbox.