Back to Main Blog
How Core Doctors Can Overcome Generational Differences in Marketing, Advertising and Ethics, Part 2
Posted By Mike Meyer, Monday, June 10, 2019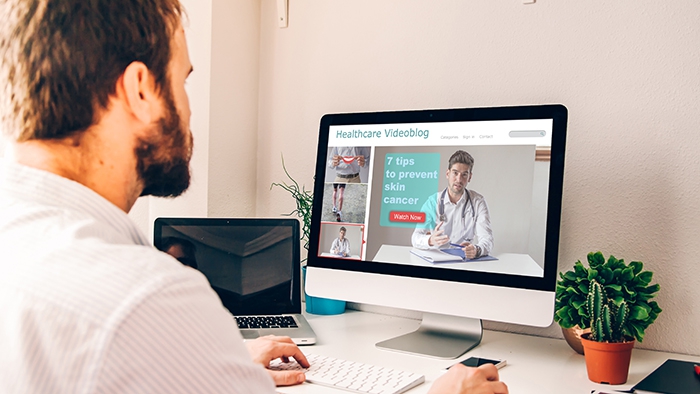 By Alex R. Thiersch, JD, CEO of the American Med Spa Association (AmSpa)
(Click here to read part 1)
Streaming video of procedures has helped many core doctors make names for themselves on social media and the internet, but this practice is understandably the source of a great deal of controversy. Recently, some prominent plastic surgery societies have begun to consider the ethical questions surrounding plastic surgeons broadcasting the procedures they perform on social media services, such as YouTube and Facebook. The doctors who stream these surgeries often say that they do this for its educational value, but these shows are also designed to raise the surgeon's profile. If the event is properly publicized, several thousand people will tune in, and sometimes a staff member will even be in the operating room with the surgeon answering questions from the video's chat function on a computer. This can lead to a great deal of income for the surgeon.
There is nothing illegal or even necessarily unethical about this but, on occasion, these videos make the surgeons and their staff members look unprofessional, especially depending on how they act during the procedure. While acting silly is almost expected from those engaging in social media today, it can be argued that medical professionals should hold themselves to a higher standard. If the purpose of the video truly is to educate rather than raise the surgeon's profile, this sort of behavior should not be highlighted.

---
Legally and Compliantly Marketing Your Medical Spa
Want to learn more about legally marketing your medical spa? Download this free PDF with more articles and links to even more resources!
Download Today
---
At the same time, it is undeniable that live streaming is an effective way for a surgeon to get his or her practice's name on people's lips. It also makes prospective patients comfortable with the surgeon, provides answers to questions that many patients have, and promotes plastic surgery as a whole. And if you ask the surgeons themselves, many who live-stream can point to a direct correlation between their marketing efforts and a sharp increase in revenue.
However, while it's understandable that medical aesthetic doctors engage in marketing techniques such as these, those who make videos must make sure that they're still representing medicine in a professional manner. This is still the practice of medicine, after all. They also need to make sure that they're acting in a manner that is respectful to their patients, who often are unconscious on the operating table—it looks bad when doctors are dancing and joking while the patient is prone (yes, this has actually happened). It's easy for a surgeon to lose sight of this when he or she is performing (because a live broadcast of a surgical procedure realistically is a performance), but it is something he or she should make a point to be mindful of. This is a competitive market in which many people are utilizing unorthodox sales techniques and, while medical aesthetic professionals have to ensure that a practice remains profitable, they are still dealing with medical patients.
Crossing Ts, Dotting Is
Although this should probably go without saying, it is critically important that any surgeon or medical spa planning on conducting a social media campaign receives written consent from featured patients that thoroughly cover all HIPAA and local patient privacy laws. The forms used for this must be very specifically drafted in order to address the legal minutiae of social media, so anyone planning to do this needs to be very careful to ensure that the patient understands exactly what is going to happen. This is not the sort of form that anyone can simply download off the internet—it will need to be vetted by an experienced health care attorney to guarantee that no legal entanglements result.
Again, it's worth mentioning that when he or she signs such an agreement, the patient is consenting to having his or her likeness out there for the world to see for educational purposes, not to being a motionless prop while the surgeon or his staff members act foolish. It's not hard to imagine a scenario in which a patient would be fine with participating in a social media campaign or educational live-stream, but then appalled when he or she sees the surgeon and staff members goofing around during the promotion. The end result may not be covered by the consent form the patient originally signed.
Direct Messages
So is it inherently bad for plastic surgeons to become social media celebrities? Isn't that the goal of marketing and public relations? It probably doesn't matter – the genie isn't going back in the bottle and the industry is going to need to figure out how to deal with it. There are numerous questions that societies should be asking themselves, particularly given the number of non-core doctors entering the industry. Any physician can establish himself as an expert by virtue of social media and internet advertising, but it can be problematic when the physicians in question are young and perhaps doing work that they aren't quite qualified to be doing. If patients are receiving misrepresentative information from these doctors—and if we'e learned anything in this country in the past couple years—it's that people tend to believe what they see on television and social media, and that can be extremely dangerous.
At this point, dealing with this issue seems to be about making the use of social media acceptable from an ethical standpoint. There really is no turning back—social media has become a key part of marketing for core doctors, no matter how badly some wish it weren't true, and it isn't going anywhere.
The bottom line is that the medical aesthetic industry needs to be careful—it shouldn't get too brazen with its marketing, because medical societies have much louder voices in halls of government than the medical spa industry does. A group of Northwestern Medicine authors recently proposed a code of ethics for videos, for example, and I think this is a good idea. After all, if these campaigns truly are for educational purposes, they don't need the theatrics. But at the same time, the ability of medical spas to market themselves aggressively is one thing that sets them apart and allows them to succeed in a very crowded marketplace. And the personalities of practitioners come through in social media campaigns, and often the providers become much more relatable than their surgeon counterparts. There is a delicate balance that must be struck and, if the industry is going to survive, it is imperative that we make this balancing act a priority.
To stay updated on this issue and learn about many others, become an AmSpa Member and schedule a complimentary initial consult with our partners at ByrdAdatto.
Related Tags
Subscribe to Our Email List
Medical spa news, blogs and updates sent directly to your inbox.