Back to Main Blog
How to Build a Recession-proof Medical Spa
Posted By Madilyn Moeller, Friday, October 21, 2022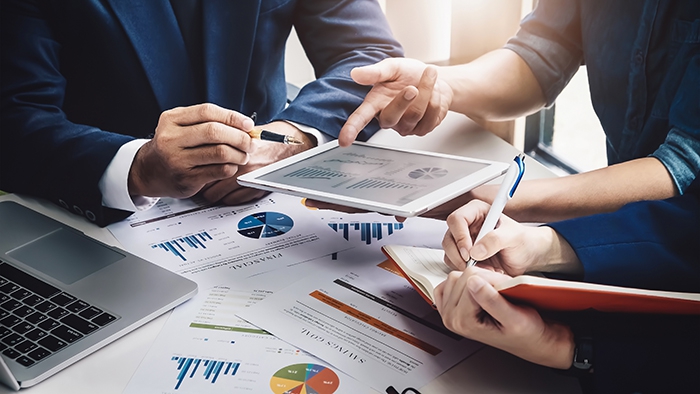 With all the talk about inflation and interest rates, it's understandable that a potential recession might be looming in your mind. According to Forbes Advisor, gross domestic product (GDP) is down, but the labor market and corporate earnings are up. So, are we in a recession or not? And is there such thing as a recession-proof medical spa?
While nothing is truly recession-proof, medical spas can be recession-resistant. Procedures such as injections are routine. The "lipstick effect" indicates that even in times of severe economic downturn such as the Great Depression, consumers still indulge in small luxuries and beauty products. Aesthetics services make buyers feel good. Plus, the target demographic for medical spas is typically more affluent and established. In general, medical spas are in a good position to handle a declining economy.
Maven founder and CEO Jessica Nunn recently spoke on a panel with the American Med Spa Association (AmSpa) about how medical spas can prepare for a recession. Read on for key takeaways from the conversation and a few steps to take as we see where the economy heads.
Are We in a Recession?
Right now, consumer confidence is shaky. Maven's clients are typically concerned about two things:
Hiring is difficult. Medical spas might be down one or two employees, but with workers currently in demand, it can be hard to find replacements.
Inflation. Medical spas don't want to lose money because costs are rising.
Even financial experts disagree about whether it's a recession. But there's one thing we can know for certain: Eventually, a recession will happen. There have been 19 recessions in U.S. history, and they're a natural part of the business cycle.
Whether we are or aren't entering a recession, the most important thing a medical spa can do is prepare to survive any economic cycle. Try these six tips below to build success into your business.
6 Tips for Creating a Recession-proof Medical Spa
1. Stick to the fundamentals of business
The number one suggestion for riding out a recession is the same one Maven would give in any other season: Run an efficient business. Keep clean financials and monitor them regularly. Measure key performance indicators (KPIs) and compare them monthly and quarterly. Look for leaks in cash flow. When an economic downturn hits, you can withstand the storm. And, if patient visits do decrease, gather your team together and make good use of the time with training, brainstorming new ideas and teaching new skills.
2. Be proactive, not reactive
Most small businesses instinctively stop spending and hunker down when times get scary. Don't do this! It's tempting to want to stop spending money but operating from a place of scarcity will not lead to growth. Continue marketing and attracting new patients. Be smart with your spending by promoting services with high profit margins. Get ahead of the curve instead of trailing behind.
3. Have cash flow on hand
A rule of thumb for businesses is to have up to six months' worth of operating expenses on hand. Maven also likes to tell its clients to open a line of credit, even if it's just $50,000, while your practice is doing well. Build a strong relationship with your bank and have credit in your back pocket if you need it. Once a recession hits, it might be much harder to get the credit and cash flow you need.
4. Look at trends
The best benchmark to compare against is actually your own business. For example, consider your gross profit margin. This is the profit you pay for consumables and the cost of treatments. Maven suggests aiming for a gross profit margin of 75%, with a take-home goal of 15% – 20%. How much gross profit margin were you making at this time last year? Does it vary by month or season? Which services typically bring in the most profit margin? Your revenue mix, number of locations, geography and target market will differ from other medical spas, so you are your own best indicator of trends.
5. Create value, not discounts
Another way to stay ahead of economic changes is to offer value-adds, rather than discounts. Consider packaging services together and asking vendors to help you offer patients more bang for their buck. And if vendors raise their prices, so can you—it will be okay, we promise! Then, you can figure out how to help customers pay for the treatment they want. Membership plans and patient financing can create a patient for life.
6. Grow while others shrink
Is there an opportunity to grow while other companies are holding back? Consider a growth strategy that includes treating more patients with more services. Invest in mergers & acquisitions (M&As) if you have the means to, looking for businesses with a good revenue mix and similar core values. Economic downturn can bring tremendous opportunity if you're ready for it.
Finally, you can surround yourself with other smart business owners—a community to offer ideas and support. Communicate clearly with your team and lead by example. If you do these things, you'll not only survive, but you'll be even better on the other side.
Click here to view the AmSpa webinar, How Your Medical Spa Can Prepare for a Recession.
Maven Financial Partners acts as an Aesthetics CFO. It helps aesthetics businesses understand their financials and make a plan for their business. It budgets income and expenses, sets provider goals, measures performance and forecasts growth. Maven wants to connect with business owners who want to become more profitable.
Related Tags
Subscribe to Our Email List
Medical spa news, blogs and updates sent directly to your inbox.