Back to Main Blog
Community Over Competition
Posted By Madilyn Moeller, Wednesday, October 26, 2022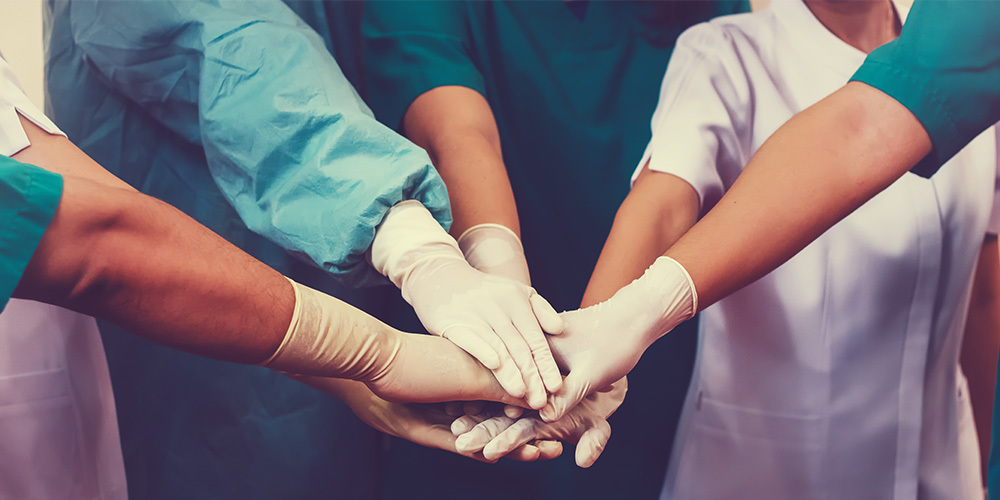 By Erin Hennessey, APRN, DNP
Business owners often have an instinct to view other people who do the things they do or sell the things they sell as competition. In many industries, it's perfectly natural.
Medical aesthetics, however, is thoroughly unique. It exists in its own space—it's not quite retail and not quite medicine, but rather an exceptional combination of both.
Maintaining this balance and creating a safe and profitable industry is a good reason why the attitude of "community over competition" should be encouraged in medical aesthetics, but it goes beyond that. Even after a decade of explosive growth, demand still vastly outstrips supply and excessive regulation has not yet become the norm throughout the industry, although there is always a chance that could be the case if too many bad actors emerge.
Medical aesthetics is special. If you've ever been to the Medical Spa Show, you know that there is a genuine sense of camaraderie among medical spa owners and operators. Everyone wants an industry that's prosperous while providing patients with outcomes that make them feel better about themselves and adopting the "community over competition" mindset is a key to doing this.

This Thing of Ours
Medical spa owners and operators have more commonalities than they do differences. It's almost a micro-specialty of sorts. It's not plastics, it's not dermatology—it's its own medical spa specialty. And most medical spas out there are trying to do it right—trying to be compliant with laws and trying to make sure their patients get the best outcomes, but safely.
Unfortunately, doing everything right is not cheap, but it is worth it in the end. All medical spas are going to be under that microscope at some point in time if it's good at what it does, and being sure that your ducks are in a row and that everything you're doing is above-board is very important.
In some industries, it might be difficult to find people who are willing to help you, but in medical aesthetics, you will typically find yourself among friends. This industry has so many amazing people who are willing to help. There are Facebook groups of medical spa owners from all over the country, and the AmSpa Facebook page is a wonderful resource—you can put questions out there and a knowledgeable medical spa professional is going to answer you. There is definitely a strong sense of community throughout the business.
Just as an example, I'm a provider, so business isn't always the first thing I'm thinking about. So, occasionally, I'll have questions about taxes or our profit-and-loss sheet or marketing. And, thankfully, there is always someone in that group who has been kind enough to reach out to say, "This is how we're doing it, and this is how much success we're having with it." Or, maybe, there's someone who reaches out and says, "We did it this way and we didn't see really great results, so now we've pivoted and done this."
A Helping Hand
Most owners and operators want to be compliant. They want to be safe. The folks out there who are just in it for a quick buck are few and far between, but they don't know what they don't know. If someone goes to another medical spa that isn't compliant and they are harmed, that is also going to harm your business, because if word gets out that this person got this treatment and they were hurt by it, how many people are going to come to your practice for that same treatment? Word about these things tends to move fast in any community now that we have the internet and Google reviews and Yelp and so forth. So, to make sure everyone is getting great results and there is a good vibe around what you're offering in your community, it helps if everyone is doing it very well and very safely.
Really, the only medical spas that are making this difficult are the people buying medications from overseas and charging ridiculously low prices for toxin injections, for example. These shops are very attractive to consumers because the price is so low, but no one who is running a compliant medical spa can afford to keep their doors open charging $6 per unit of toxin. They have been a frustration point for a lot of owners who are trying to focus on doing the right things.
But, even then, I see more compliant medical spa owners reaching out to those folks and saying things like, "I just want to make you aware, these are the laws, and, in the spirit of community, I want you to understand that." Some medical spa owners and operators get very frustrated with it, but it's possible that the owner honestly wasn't aware that they were breaking the rules, as opposed to blatantly or egregiously doing so.
Enough to Go Around
Having more folks out there willing to share both their successes and failures is very important, but it's key to understand that other medical spa owners and operators out there can help you more than hurt you. There are plenty of patients to go around, and a lot of patients do not want to go out of their community for these services. Focusing on where you are and elevating your community is very important, whether it's your medical spa or another practice down the road.
For patient safety purposes, for example, products such as Hylenex are very expensive. It's much easier when you have four vials of Hylenex in your fridge, and then two or three other practices that are doing the same types of treatments as you are nearby and also have it; you can go to each other if you need something. You really have nothing to lose by establishing cordial relationships with other medical aesthetics practices in your community.
Shared Knowledge
Some medical spa providers forget how many people out there haven't tried aesthetic treatments yet. There is a whole population of folks who are very curious about medical aesthetics but haven't been ready to take that step into it. When providers are all practicing safely and doing things well, and people are happy with their aesthetic treatments, more people are going to look into it, because they're going to feel more comfortable if their friend or mom or sister or aunt is doing the same things they are. So, regardless of where they're doing it, I think anytime there's awareness and there's happiness with outcomes, a rising tide lifts all ships.
As more people start hanging their shingles and starting their businesses, if you, as an experienced medical spa owner, see that they're not in compliance, consider reaching out to whoever owns the establishment, introducing yourself and saying, "You're new in the area. We have done this before. If you have any questions about compliance, please let us know." There are so many folks who think this is a great industry to become a part of, and that's true, but they may not always have the depth and breadth of knowledge that you do, and they may not always know that they're not being compliant. If you see a compliance issue, saying something to the owner before doing anything else is sometimes the best thing. Sometimes, we forget that if something is bothering you or something you're seeing is not right, contacting that party directly and having a simple chat can be the easiest and best way of solving that problem.
People are so willing to share their experiences, good or bad, and really help you along the way. More so than receiving no response or any negative feedback, interacting with other medical spa professionals really helps people see what's going on and get a feel for what's working for folks and what isn't. People have been very, very gracious to share their wisdom with me. It's nice to be able to put those questions out there when you have time and then check it a day or two later and see that multiple people have responded to you to say, "This is how we're doing it," and be very generous with their knowledge.
Prior to becoming a nurse practitioner, Erin Hennessey, APRN, DNP, worked for 12 years treating trauma and burn patients in the pediatric intensive care unit, which further sparked her passion for and expertise in skin recovery and repair. She is certified by the American Association of Nurse Practitioners. A national trainer for Aesthetic University and a luminary for Sciton, Hennessey shares her expertise and techniques all over the United States and internationally. She is an active member of the Ohio Association of Advanced Practice Nurses, the American Society for Laser Medicine and Surgery, ISPAN, the American Med Spa Association, Sigma Theta Tau and the Dermatology Nurses Association.
AmSpa Members receive QP every quarter. Click here to learn how to become a member.
Related Tags
Subscribe to Our Email List
Medical spa news, blogs and updates sent directly to your inbox.