Back to Main Blog
How to Choose Treatments for Your Medical Spa
Posted By Madilyn Moeller, Tuesday, March 15, 2022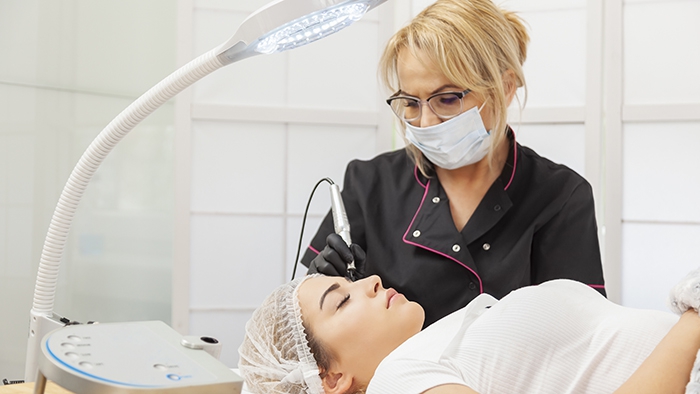 By Madilyn Moeller, Editorial Assistant, American Med Spa Association

It's important to build a strong foundation for your aesthetic practice, whether you have a lot of competition or are the only provider for miles. Choosing the right assortment of treatments impacts not only your providers' training and daily operations, but also your patients' satisfaction and the value you bring to the community. To choose your devices and treatment offerings, give some thought to the finances, bandwidth and training you have, as well as the formulas that have brought success to other aesthetic providers like you.

Consider a Few Factors

When you are outfitting a medical spa, you have more to think about than the average service provider. Your tools and your talent make a big difference in what is possible and can direct the decisions you need to make for the practice.

Capital

Before you even secure a loan, you will have to create a business plan. This will need to be specific and outline the expected operating costs, which include the purchase of equipment. The financial institutions will want serial numbers of the devices and products you plan to use.

Build-out for a medical spa can easily surpass $500,000 or even $1 million. After all that, you may not have a large budget to invest in equipment right away. Devices can be as pricey as a house and come with a contract. Do your research before investing to find tested, proven machines.
Cost of Consumables
Several medical aesthetic services require consumables for each treatment. That may mean needles, syringes, applicators, IV tubing, serums, toxins and more, not to mention sterilization tools, gloves, masks, and other safety measures and personal protective equipment. Keep this cost in mind when you select the services you wish to provide. Medical spas often offer a mix of services because of the cost of consumables.

Staff Composition

The regulations of medical aesthetic treatments vary from state to state, but the licensure of a provider is what allows the treatments to be legally provided. Cosmetic Injectables such as botulinumtoxin or hyaluronic acid based fillers, for example, need to be administered by or under the supervision of an advanced practice registered nurse (APRN), physician assistant (PA) or physician (MD, DO) in most states. Frequently states will also require the person providing the injections to be licensed as a registered nurse (RN) or licensed practical nurse (LPN) in addition to being supervised. Make sure you have staff with the credentials, training and supervision needed to perform the treatments you plan to provide.

Unique Value Proposition

How will you make your medical spa stand out? Do you plan to be the only provider with a specific mix of treatments? Are you going to specialize in one treatment type? If you offer the same services as the medical spa across town, what will you do to provide value above and beyond the competition?

Choice of Medical Aesthetics Services

When starting a new medical aesthetics practice, select a combination of services that complements your makeup of providers and the demand of your target population. Injectables, laser treatments and body contouring are some of the most prominent revenue-producing treatments. Full-service medical spas offer these and more.

Some of the typical services an aesthetic practice might provide include laser skin resurfacing, fractional resurfacing, non-surgical skin tightening, intense pulsed light therapy (IPL), tattoo removal, body contouring, vaginal rejuvenation, hair removal, injectable toxins and dermal fillers, microneedling, sclerotherapy, hormone replacement therapy (HRT), IV therapy, platelet-rich plasma (PRP) treatments, microdermabrasion, dermaplaning, chemical peels, hydradermabrasion, microblading and permanent make-up, thread lifts and aesthetician services. The treatment delegation table available to AmSpa Plus Members explains which providers can perform each of these services in their state.

Specialty medical spas choose one main treatment, such as injectables or body contouring, and mold their practice around that service. Their marketing is targeted and specific, and their staffing choices are particular to the needs of that treatment type. These practices carve a niche and aim to become the go-to provider of those services in their area.

Offer an Entry-level Treatment

Providing a less-invasive treatment at a lower price point is one strategy to draw in clients who may be hesitant to purchase a larger package. A specialized facial, chemical peel or something of that nature can help bring clients into the practice, and, as a bonus, these treatments can be repeated more frequently than laser or body contouring sessions.

As a Solo Provider

When you are a medical professional looking to open a medical spa as the sole provider, you need to be realistic with the offerings you can provide. One provider may not have the bandwidth to provide a plethora of treatments. Instead, focus on one treatment modality, at least until you expand, recruit another provider, or build the revenue and patient base to afford another treatment modality.

Solo providers often start with injectables. If you decide to go that route, get trained in injecting neuromodulators and dermal filler. With a practiced hand and an aesthetic eye, these treatments can be very profitable. However, understand that these products come with the cost of the consumables, and you must make sure you have the equipment to store your supplies correctly and administer product safely. Stay up to date with medical aesthetics news so you know when a product is approved for a new indication that could expand your offerings.

Boost Your Revenue with Retail

In addition to the treatments they administer, many medical spas carry medical-grade skin care products. These can be a significant source of revenue for your practice. Retail also helps to enhance the patient experience and aid in retention.

Often, medical spa practitioners will test these products on themselves before bringing them into the practice. This helps to ensure quality and helps the team to sell authentically. Your providers will be happy to promote products they believe in.

Adding New Treatments

Once you have a solid foundation, you can add new treatments or devices based on what is doing well and fill in the gaps at your medical spa. Listen to the needs of your clients. They can often help you identify demand in your existing market.

Know your business financials, see which treatments are profitable and capitalize on what's working. When it comes to your medical aesthetic practice and the needs of your clients, your team knows best.

To learn more about how to run a profitable medical aesthetic practice, how to ensure your practice's long-term success, and to understand your medical spa laws, attend AmSpa's Medical Spa & Aesthetic Boot Camp. Click here to find a 2022 event near you.
Related Tags
Subscribe to Our Email List
Medical spa news, blogs and updates sent directly to your inbox.