Back to Main Blog
Insight on Inclusion from Aesthetic Practitioners of Color, Part 4
Posted By Madilyn Moeller, Wednesday, September 28, 2022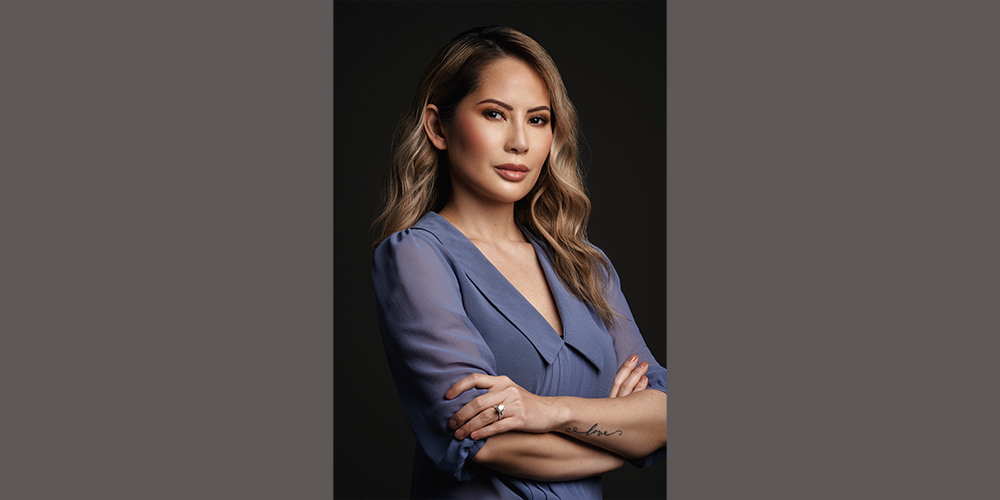 By Madilyn Moeller
What Medical Spas Can Learn About Training Providers, Treating Patients and Talking About Diversity
QP shares the insight of Shannon King, BSN, RN, of Le Meilleur Beauty & Wellness in Norco, California; Silvia Tuthill, DNP, ANP-C, of Tenth Avenue Aesthetics in East Northport, New York; and Thuy Doan, MD, of Bespoke Aesthetics + Concierge Medicine in Atlanta.
Learning to Treat Skin of Color
Providers often must go out of their way to seek knowledge and training to treat patients of color.
"With regard to how different products will affect your skin in different treatments, I had to be very specific, and I had to ask a lot of questions when I went to these trainings," says King. "Okay. So, we're almost to the last chapter, 'Excuse me. How does this affect skin of color?' Especially when it comes to energy—lasers and things of that nature. 'Hello. Hi, can I ask a question? Sorry, how does this affect people of color? Is this okay?' You can go through a whole class and probably one of the last things they'll mention is that it's not generally recommended. It's not something that's readily mentioned because I honestly don't think it's even thought of, because if there are so few people like me in the class, then you're teaching to the majority. You're not really focused on the minority."

There have been advancements in energy technology to treat Fitzpatrick IV, V and VI skin types more safely, but these devices have caused complications such as inflammation, burns and keloids in skin of color. Tuthill knows this well. She recounts an experience when a manufacturer came to her practice to demo a fractional device.
"They did the procedure on me, and afterwards I received these terrible burns that they had to prescribe me a skin-lightening cream for, because they had never demoed the device on a person of color. They burned me," says Tuthill. "Even these manufacturers that are selling the lasers have no education in regard to Fitzpatrick and what's going to burn individuals."
All three women say they did not feel adequately prepared to treat skin of color when they trained to become aesthetic practitioners.
"If you were to ask me then if I knew the different ethnicity skin types? Not at all," says Dr. Doan. "I would say I kind of grouped them all the same initially. And then, I worked for an ENT doctor. That's where I got most of my advanced training. Then I realized, okay, Asians look different compared to other ethnicities, obviously. And then I realized that doing injections, you have to cater to the patient's facial features and facial structures. In the beginning, I didn't know the difference."
Dr. Doan learned over time, noticing trends in her patients.
"For example, with Asian girls, I realized we're bigger in the midface—a little wider," she says. "So how do we balance out that ratio? You have to either lengthen the lower face or also widen the lower face so that it matches the second half of the face. African-American girls, they have really nice, luscious lips. But in order to balance that, they need a chin. So, chin is a big thing for them. They have great cheeks. So, little things like that."
Standardizing Aesthetic Education
Tuthill feels her initial unpreparedness to treat skin of color and different facial features points to a need for inclusive education.
"I think aesthetic medicine should be standardized as it relates to inclusivity of all," she says. "I feel that it just focuses on the Caucasian female aesthetic. I think that standardization will ensure that every aesthetic provider will be exposed to the very same sets of instructional conditions. In turn, each provider is going to walk away with the same level of knowledge—not just a subset of a small group."
She has a few suggestions for standardizing this education.
"I think when they teach these aesthetic courses, they should tease different cultures out," says Tuthill. "For example, with the African-American aesthetic, knowing that the lip ratio is around 50 to 50, instead of one third top to two third bottom—certain nuances like that. Treating patients with certain Fitzpatrick scale and being mindful of keloiding and what we can do to help prevent or mitigate that in men and women of color. Telling them that slowing down the extrusion pressure when you're injecting dermal filler can help with not giving men and women of color inflammation, causing keloid production."
Initially, King says, you seek out trainers who have more knowledge. Once you become immersed in the world of aesthetics, you find all kinds of trainers advertising their own skills.
"Ask the questions when you go to those trainings and then identify trainers that either look like you or are of a minority race and ask them about where they got their knowledge," King suggests. "Pay for their time, shadow them, pick their brains, pick up a book. Most information is hiding right there, plainly, in a book. Pick it up, start reading it and learn about it. There are materials out there for you, but you do have to seek them and find them yourselves. That's what I did. Every training I went to, I always asked, 'How does this affect skin of color?'"
AmSpa Members receive QP every quarter. Click here to learn how to become a member.
Related Tags
Subscribe to Our Email List
Medical spa news, blogs and updates sent directly to your inbox.