Back to Main Blog
Insight on Inclusion from Aesthetic Practitioners of Color, Part 5
Posted By Madilyn Moeller, Wednesday, October 5, 2022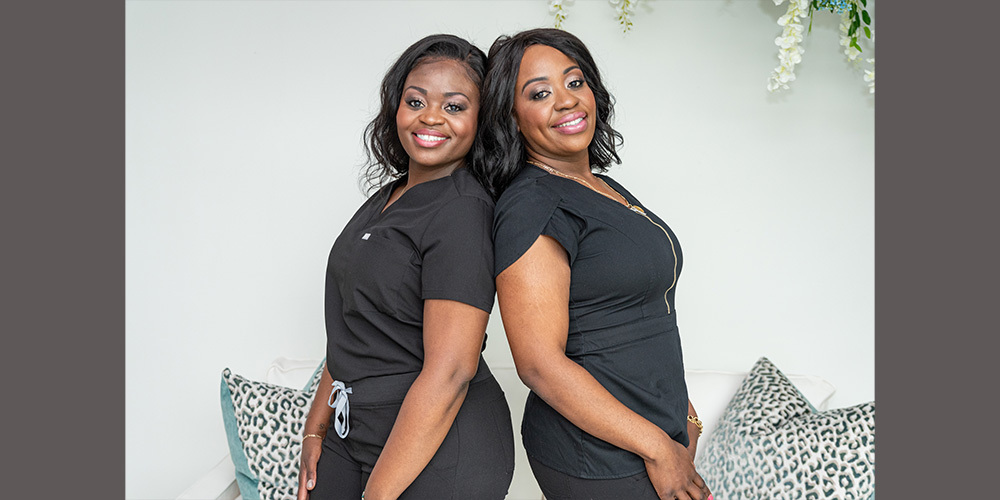 By Madilyn Moeller
What Medical Spas Can Learn About Training Providers, Treating Patients and Talking About Diversity
QP shares the insight of Shannon King, BSN, RN, of Le Meilleur Beauty & Wellness in Norco, California; Silvia Tuthill, DNP, ANP-C, of Tenth Avenue Aesthetics in East Northport, New York; and Thuy Doan, MD, of Bespoke Aesthetics + Concierge Medicine in Atlanta.
Patient Relations
Using appropriate terms is one of the challenges with discussing diversity in a medical spa. Some providers are not yet comfortable asking patients about their identity or are unsure of how to learn which terms an individual is comfortable using. King suggests asking these questions on intake forms. She frames this as a back door way to eliminate the awkwardness that non-Black providers might feel when asking a patient about their race or ethnicity. The same approach could apply to gender identity.
"You can simply look on their assessment and say, 'You marked Black. Are you comfortable with me using that terminology when referring to your skin?'" King suggests. "Most people will be like, 'Yeah, because I am Black.' That probably is a safe way to define someone's race. And then you just adhere to what they've listed and that's generally what they're comfortable with."
Industry Change
King thinks the industry can address the lack of education and experience and put forth discussion about differences, but key people and companies will need to make an effort.
"Those who are in power have to care," King says. "Product manufacturers, those that have large bodies of education, some of our more popular aesthetic training institutions, they have to care enough to bring the issue to the forefront, talk about it and address the elephant in the room and do something about it. The larger names in the world of aesthetics have to acknowledge that there's a disparity, stop pretending like there's not, and then engage; create diversity, equality and inclusion committees; or have consultants on board who will make sure that things are inclusive.
"Because I really think, a lot of times, it's just not something that is a part of the world of the person that is putting the presentation together—it's not something they've ever had to deal with, so it's not something they've considered. It's just omission by inexperience or lack of education, but it's time to make that change."
Tuthill sees this need at the level of the aesthetic practice, as well.
"I think leaders in this industry should start to demand diversity and inclusion in the brands they represent, because that's important, and medical spa owners should invest in diversity and inclusion training for their staff," she says. "The strength of their business is going to come from having standards without compromise."
Aesthetics may need cultural change to see an increase in representation of diverse aesthetic providers and trainers.
"If we want, in the future, to create an environment that welcomes, acknowledges and accepts different approaches and styles, as well as experiences and perceptions, it involves taking a self-assessment of one's own cultural competence, which I think most people don't do," Tuthill says. "It's going to take work, but it comes with people being aware of these inequities. They should be able to develop skills and abilities to recognize, accept, adapt and embrace cultural differences as well as similarities, because I don't think we're given a chance."
Advice for Aspiring Providers
Although each of these providers had their own path into aesthetics, they recognize that entry into the field can be challenging. Their advice: Stick with it.
"Don't get discouraged," says Tuthill. "Believe in yourself. You can do anything in this world. I think that's what keeps me going—knowing that I can do anything that I set my mind to, and I can encourage people to do anything, as well. If you keep that momentum and you have good vibes, it's going to translate differently. It's going to hit differently. You're going to be emotionally and spiritually rich, and that means more to me than money."
AmSpa Members receive QP every quarter. Click here to learn how to become a member.
Related Tags
Subscribe to Our Email List
Medical spa news, blogs and updates sent directly to your inbox.