Back to Main Blog
Launching a Medical Aesthetics Practice: Key Factors to Consider
Posted By Mike Meyer, Wednesday, November 20, 2019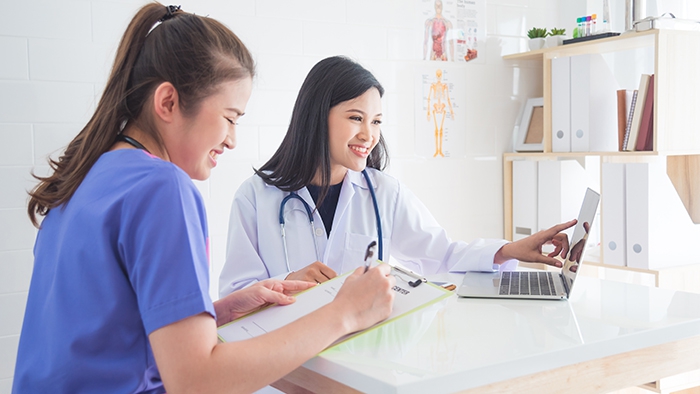 By Terri Ross, Terri Ross Consulting
Launching a medical aesthetics practice can be an incredibly challenging but ultimately rewarding venture. Before opening the doors to your practice, there are several key factors to consider, including, but not limited to, market characteristics, population statistics, competition, potential resources and personal drive.
Market
The status, pace and growth of your niche market is the most critical factor that will directly impact the success and profitability of your medical aesthetics practice. Take a pulse of what's happening in your target area. Is the market already saturated? How many offices are currently in operation? How many have opened in the last five years? Are they expanding? What specialty treatments and services do they offer?
Identify practices that have demonstrated considerable success and learn from them. Take note of their infrastructure, marketing style, target clientele, etc. Your goal is to create a medical aesthetics practice that excels above the competition. There are a few ways to approach this goal. First, you can strive to meet the needs of your target clientele better than existing practices. This can be achieved by providing a superior patient experience: upscale office and treatment areas, knowledgeable and engaging staff, and personalized treatment plans. Conversely, you can strive to meet a new need in your target population by specializing in a new area or offering unique treatment plans. (Click here to read an article from Forbes about how to find and develop your niche market.). The key is to identify an area of the medical aesthetics market that is under-developed in your region of interest—and capitalize on it.
Population Statistics
Before launching your medical aesthetics practice, you'll want to carefully and diligently define your target patient population. Where do they live? Where do they shop? Which restaurants do they frequent? Identify this population and research them extensively. Take note of their average household income and their average monthly expenditures on medical aesthetics services, among other expenditures. Consider what types of medical aesthetics services they are currently receiving and what types of services they might be interested in. Identifying and characterizing your target population links back to defining your niche market. If you can identify a need in your target patient population that hasn't been met by the current market, you'e accomplished the most important—and perhaps the most difficult—part of launching your new practice.
Competition
Identifying and understanding your competitors is a critical factor that will directly impact the success and profitability of your medical aesthetics practice. What types of services and treatment plans do they offer? Are there any specialty practices already in the market that have a main focus, such as body contouring? Be careful and diligent in your research. Identify three to five of the most successful offices in your area, take notes and visit the competition. How long have they been open? How fast are they growing? How many doctors practice in each? How extensive is their support staff? What is their patient retention rate, according to industry reps? By mapping out these details for each of your top competitors, you will begin to understand key elements you want to implement—or not—in your office.
For example, you might hone in on a particularly successful marketing strategy or identify treatment plans that maximize profitability in your area. By thoroughly examining the competition, you'll be able to learn from their mistakes, streamline processes and shape a successful marketing strategy before ever opening the doors to your own office.
Potential Resources
Once you'e identified your niche market and target patient population, you'll want to make sure that the region you're considering can support your vision. The area where you choose to launch is critical. It will affect your ability to staff, manage and grow your office. What are the local demographics? Your staff's ability to listen, engage and communicate with your patients is among the most critical aspects that will shape the success of your office. This begins with hiring the right people and training them well. (Click here to read more about the LAER model I developed for effectively training your front office staff here.)
The accessibility of technical support for your medical equipment is another important resource you'll want to consider. Your equipment and supplies will need regular and established maintenance and support to ensure optimal performance. Most laser companies offer a maintenance plan; however, while it is vital, it is also very expensive. How quickly can support personnel be onsite? Do they offer a loaner?
The potential for collaboration is one last element to consider before making the final decision on where to open your practice. Are there any practices in the area that offer services that would complement your services or specialty? Would a collaboration or referral system make sense? In some cases, it may be more beneficial to work with key competitors rather than against them. There may be an opportunity to offer patients a bundled promotion or personalized treatment plan that successfully incorporates the expertise of both practices. In this way, you are capitalizing on existing resources and building upon them to maximize your profitability and success.
Personal Drive
Your personal drive is another key element that will impact the launch of your medical aesthetics practice. This factor cannot be easily measured or analyzed, but it plays a pivotal role in the success of your practice, particularly in the launch phase. Undoubtedly, launching a new medical practice in any specialty requires not only expertise and knowledge, but also persistence and drive, in both the medical and business fields.
As the medical expert, you'll be required to know and stay up-to-date on your clinical knowledge. This includes learning new technology, procedures and treatments as they become available, and implementing them in your space.
As the business leader, you'll be required to make smart decisions and make changes that will support the growth and success of your office. This includes hiring and training medical and administrative staff, implementing efficient processes and protocols, creating and sustaining a successful marketing plan, and consistently achieving new goals in patient retention and conversion, ROI and room revenue assumptions.
Click here to take a look at some of the critical financial numbers that will affect the growth and profitability of your office. To launch and sustain a successful medical aesthetic office in the current market, you will need diligence, tenacity and a great deal of personal drive.
Launching a successful medical aesthetics practice is a challenging but incredibly rewarding experience. Do you have what it takes? Do you have attainable revenue goals and the infrastructure, protocols and staff in place to get you there? Click here to download the assessment and complete Terri's 10 Point Checklist.
Terri Ross brings more than 20 years of sales and management experience to the field, having worked with leading-edge medical device companies such as Zeltiq, Medicis, EMD Serono, Merck Schering Plough and Indigo Medical, a surgical division of Johnson.
Ross' vast knowledge and experience as a sales director managing upwards of $20M in revenue and successful teams has allowed her to become a renowned plastic surgery management consultant helping aesthetic practices thrive.
To optimize revenues and business performance, Ross' practice management consulting services help physicians evaluate practice processes including, but not limited to, overall-operating efficiencies, staff skill assessment, customer service and operating efficiency strategies. The goal is to develop a comprehensive plan of action to improve productivity, quality, efficiency and return on investment.
Related Tags