Back to Main Blog
Portrait of a Medical Spa Owner, Part 1: The Doctor
Posted By Mike Meyer, Monday, November 18, 2019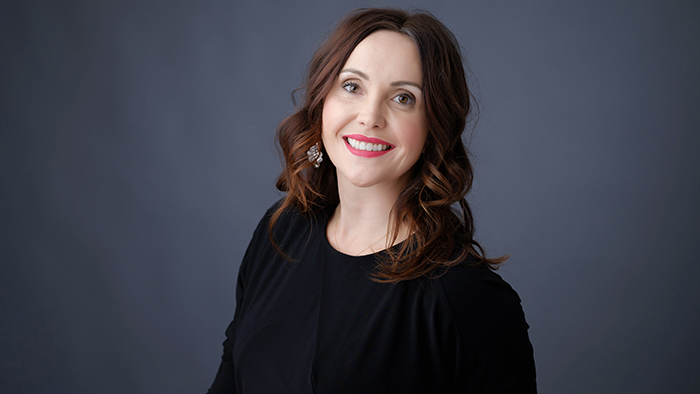 By Michael Meyer, Content Writer/Editor, American Med Spa Association
In the early days of the medical aesthetic business, it was more or less presumed that a medical spa would be owned by a "core doctor"—i.e. a plastic surgeon, facial plastic surgeon, otolaryngologist or cosmetic dermatologist. However, as the field has matured, the group of owners involved has become more and more diverse, ranging from doctors and nurses to entrepreneurs and even estheticians. In fact, it's somewhat difficult to find a medical spa owned by a core doctor today—according to the American Med Spa Association's 2019 Medical Spa State of the Industry Report, of all of the medical spas owned by medical professionals, only 20% owned by core doctors.
Today, it's much more common to find doctors with backgrounds in family practice and emergency medicine owning medical spas—each of those specialties owns 23% of the practices owned by medical professionals, according to the report. Why is this? As you'll read in this series, there seems to be a certain frustration with the way managed care has caused health care in the United States to evolve, and doctors, nurses and physician assistants are interested in providing more personalized care to their patients without having to deal with insurance and other payment issues.
However, doctors aren't the only people involved in medical spa ownership—entrepreneurs are making their mark on the industry, as well. According to the report, 12% of medical spas owned by individuals and 24% of medical spas owned by groups are owned by entrepreneurs. It speaks to the broad appeal of the industry—and the amount of money people are making in it—that this many people from outside the traditional boundaries of it are willing to invest their money in medical aesthetics.

In this series, you will be introduced to four people—a doctor, a mid-level practitioner, an RN and an entrepreneur—who came into the medical spa industry from different backgrounds, but managed to find success because of their determination and love for the business. Each one is true success story and an example of how, in this industry, hard work and quality care are a winning combination.
The Doctor
Nicole Norris, MD, spent 12 years working as a family practice physician in Peru, a city of approximately 10,000 in North Central Illinois. During that time, she established a reputation as a caring practitioner who maintained close relationships with her patients. However, after moving from private practice into hospital employment, she discovered that her style of patient care was at odds with what was expected of her.
"Due to the way medicine has gotten mangled by managed care, I made the decision to find another option," Norris explains. "The hospital was going to drop my salary a third time because I wasn't seeing 30 patients a day. It's impossible, with patients with chronic health problems, to see them, get them well and take care of everything. And with the opening of urgent care centers everywhere, the patients who come into the office for acute visits were few and far between. It's easy to see 30 acute visits—colds, flus, that kind of thing—but not easy to see patients with multiple chronic health problems; that doesn't happen in 10 minutes. I refused to change the way I practiced, and that was not rewarded. That was when I thought, 'I have to find a different way to make people healthy.'"
Norris had been administering aesthetic treatments on a very limited basis at her family practice, and she found the experience to be extremely rewarding.
"I could not believe how these patients transformed, both physically and mentally, in just a few visits," Norris says. "They walked taller and seemed happier and even healthier. I started to believe that my aesthetic procedures were superior to Prozac."
In 2016, she decided to leave family practice and commit to medical aesthetics full-time. She opened Nicole Norris MD Medical Spa in Peru, and her commitment to attentive patient care has continued to pay dividends.
"Having those relationships basically encourages those patients to come in and see me now, even though I'm not their family doctor anymore," Norris says. "We already had a relationship—they trusted and respected me. When I opened the medical spa, it helped me to have a good reputation. People already knew me and knew that I was a good doctor, so even though I was doing something really crazy, they still respected it."
Norris initially approached the practice from a more medical standpoint, but quickly embraced the less traditional aspects of medical aesthetics.
"When I first opened, I was very focused on trying to keep my brand as a medical spa more medical and less spa," Norris says. "I have since learned that luring patients in the door with spa services, such as facials, eyelash extensions and teeth-whitening, is very lucrative. These are 'entry drugs.' Then, by approximation, while in our office, they end up progressing to injectables and laser hair removal. Then they get a little braver and decide to try laser resurfacing, photofacial, SculpSure and even PDO threads. My brand is still very medical, but I am not too proud to emphasize the spa side of my practice, as well."
Norris's career move may have seemed risky at the time, but today she is delighted with her decision to leave traditional family practice.
"I love that I can make people mentally happier and, therefore, physically healthier without prescribing one pill," Norris says. "It's funny, but even though I work more now, I don't feel like I go to work anymore."
For legal updates and business best practices delivered straight to your inbox, subscribe to AmSpa's email newsletter. For more information on how AmSpa can help your practice operate legally and profitably, contact us online or call us at 312-981-0993.

Related Tags
Subscribe to Our Email List
Medical spa news, blogs and updates sent directly to your inbox.