Back to Main Blog
Letter from the CEO: You Can Help! Donate Your PPE
Posted By Mike Meyer, Monday, March 23, 2020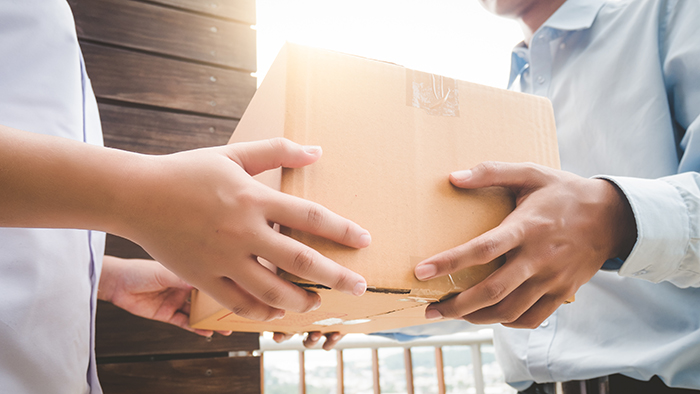 By Alex R. Thiersch, JD, CEO of the American Med Spa Association (AmSpa)
Yesterday, I was having a fairly typical conversation with my neighbor—we were both standing in our yards across the street from one another, yelling so we could be heard and occasionally delaying for a car passing between us. You know, your typical Sunday conversation during these strange times.
What struck me was something she said in passing, almost casually, during our conversation. She is an OB/GYN who specializes in high-risk pregnancies. Unable to stay home because her work is unquestionably essential—"People didn't stop having babies," she said—she mentioned how strange it was to have to deliver babies and care for women, sometimes under dire circumstances, without any masks, gowns or eye protection. "We aren't allowed to wear masks or any protective equipment during deliveries," she said. Those supplies are desperately needed elsewhere—the ER and ICU—and they can't be spared, even though they are critical to protecting mothers and newborns.
This struck home for me immediately. Like all of you, I'e been following the daily updates about the shortages of masks, gowns, swabs and gloves in disbelief. How could the richest, most powerful country in the world, with the most advanced health care and cutting-edge medicine, not have enough masks? But the comment from my neighbor hit home for me in a different way—it's not just that the health care workers on the front lines of this crisis are unprotected, although that is certainly priority number one at this point, but also that the other physicians, nurses and caregivers working tirelessly to keep all the other aspects of our health care system moving have no protective equipment to prevent themselves and their patients from illness and infection. Because, regardless of the news of the day, people can't decide to stop having babies, or to delay a cancer diagnosis, or to forgo dialysis.

The medical aesthetic industry is in a unique position. We are medical clinics and health care facilities that are sitting on the sidelines. Because we offer voluntary, non-essential aesthetic treatments, most of us have shut our doors and quarantined ourselves. (If you haven't yet, please do—it's important.) However, it's likely that we have medical offices that are fully stocked with equipment. We order gloves, masks, swabs and other supplies but, right now, they are sitting unused in closets or cabinets.
It's time for all of us to step up. Whatever medical supplies you have, they're most likely needed elsewhere. Hospitals all over the country desperately need supplies. I'm not sure what you'e got in your storage cabinet, but chances are, if it's a medical supply, it's needed by someone, somewhere.
Let's make a difference. The American Med Spa Association (AmSpa) encourages all of you to take inventory of what you have and send as much of it as you possibly can to your local hospital. If your medical spa or aesthetic clinic has supplies but doesn't have a local hospital in need, please log on to www.donateppe.org and donate through this site to make sure your supplies get to those who need them the most.
This is everyone's responsibility—not just medical spas. I'd also like our cosmetic plastic surgeons and cosmetic dermatologists to do the same. (Obviously, if you are performing necessary surgery, this does not apply to you.) If you have PPE you are not using in your office, I promise there are doctors and nurses out there who need it much more than you do. With the total number of medical spas, plastic surgeons and cosmetic dermatologists in this country, we should be able to donate well over a million dollars' worth of supplies. And that's the goal.
We'd also like to document this moment in history, so please keep track of the value of what you'e donated and take pictures of you making the donation so we can keep track of what we'e done as an industry. Participating medical aesthetic practices are asked to complete the form that can be found at this link about your donation, and upload a picture of the medical supplies being shipped to your local hospital.
Along with that, those who donate are encouraged to share their efforts with AmSpa on Instagram. Take the photo of your donations mentioned above and post it on your Instagram account using the hashtag #AmSpaPPEDrive. Please tag @AmSpa_AmericanMedSpa and caption what you donated for a chance to be featured on AmSpa's social media channels.
We're not being asked to fly into enemy territory or to take a bullet storming a beach—we're being asked to stay home and, if possible, donate supplies. That's a small price to pay. Let's do this!
Related Tags
Subscribe to Our Email List
Medical spa news, blogs and updates sent directly to your inbox.