Back to Main Blog
What We Have Learned From the Pandemic, Part 6
Posted By Madilyn Moeller, Friday, December 10, 2021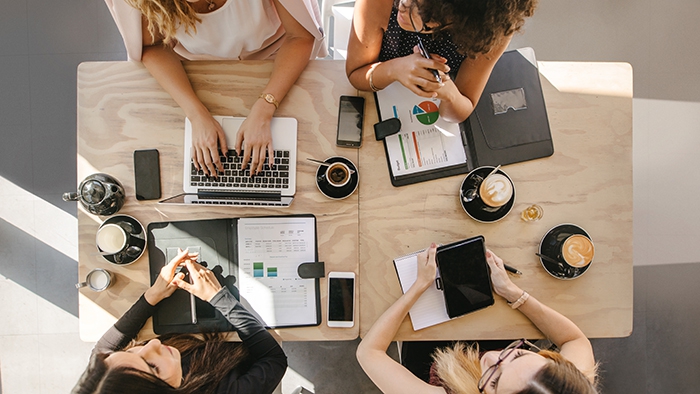 By Michael Meyer, Writer/Editor; and Madilyn Moeller, Editorial Assistant, American Med Spa Association

Eighteen months ago, COVID-19 emerged and changed the way people live their lives. Very quickly, "social distancing" became a familiar term, and how to wear a mask and use Zoom became a way of life. Many in medical aesthetics, and in all walks of life, also have experienced the heartbreak of losing friends and loved ones to the virus. Without question, everyone's lives are significantly different than they were before the pandemic began.

QP wanted to learn how the pandemic has affected medical aesthetics, so in this very special issue, dozens of people who work in and around the industry share what they have learned during this highly unusual time. QP spoke with physicians, nurses, physician assistants, lawyers, finance professionals, vendors, trainers and medical spa owners about how their lives and businesses have adapted—and are continuing to adapt—to the "new normal," and their insights reveal that medical aesthetics is resilient, innovative and strong.

Unfortunately, COVID-19 has not yet disappeared, and new lessons are being learned every day as people come to grips with the evolution of this pandemic. However, medical aesthetics is nothing if not resourceful, and as COVID-19 continues to demand thoughtful responses to difficult problems, the industry will undoubtedly be among the first to change with the times.

"Starting with a Clean Slate"
Candace Noonan
Director of Education, DermaConcepts/Environ Skin Care
www.dermaconcepts.com

"We had to think outside the box in terms of not only how we ourselves are dealing with stress, but also how we can help our customers deal with it. Instead of finding ourselves in a place of competition, we found ourselves in a place of support as an industry, which I think was really beautiful to see. We all banded together; we all helped each other. If somebody had a client who needed to buy a product and they didn't have it on hand, people were reaching out to each other and saying, 'Hey, do you have this moisturizer in your stock that I can buy from you to give to my clients?' There was such an amazing camaraderie. I really enjoyed that.

"I also really appreciated how people took the time to really research and study their craft. That is proven in the attendance to my virtual trainings. It was amazing that people in the industry took the time to re-educate themselves, because under normal circumstances, they're so busy that getting to the trainings is really challenging. We all sort of wiped the slate clean, cleared out all the clutter and really asked what was important, I suppose. A lot of our stockers took the time to really develop those business tasks, develop a training program, develop a new menu or redo their website; they didn't have the opportunity or time to do those things previously. It was a good opportunity for people to start with a fresh, clean slate. And now, as the world is opening up and states are getting busier, I feel that the foundation that they were able to lay down during the pandemic is going to serve them well as the business starts to develop and grow again."
"Creating Consumer Confidence"
Nicole E. Norris, MD
Nicole Norris MD Medical Spa (Peru, IL)
www.nicolenorrismd.com
"My background is in medicine and public health. I know through studying the history of public health advancements that handwashing and wearing masks in health care have helped to improve outcomes of the sick and significantly increase the average life expectancy. Throughout my career in family practice, I have been a proponent of vaccines, always checking that my patients young and old have up-to-date vaccine records. After opening my own medical spa five years ago and creating beauty full-time, I never imagined that my livelihood would revolve around these basic concepts of public health. It has been my observation that when my current patient population feels more protected from COVID-19 and these basic concepts of public health are in place, cosmetic office visits increase and, therefore, the bottom line of my aesthetic business improves.
"In 2020, my medical spa, along with many other 'non-essential' Illinois businesses, was closed for two and a half months. During that period, there was maximum fear due to the unpredictability of a virus that spares no one, like a cold, but kills many, like influenza. When my medical spa was able to reopen in the third quarter of 2020 with comprehensive hand/surface sanitation and mask wearing, the patients came back with vigor and collections began an upward trend. Through the fourth quarter of 2020, this upward trajectory continued, and when the COVID-19 vaccines became available, the green line of collections jumped up again and continued an ascent to summer as more and more people were vaccinated. During the third quarter of this year, there have been more cases of COVID-19 due to the more contagious delta variant, children returning to school, and lackadaisical attitudes on mask-wearing and vaccination. As my previous observations would predict, the numbers of patients coming for cosmetic procedures notably declined during this same time.
"Our industry, thankfully, does seem to have a buffer in this pandemic, which can only be explained by vanity and the importance of self-care in our culture of health. But despite this buffer, there seems to be a COVID cosmetic consumer confidence index that directly correlates with the number of visits to my medical spa. If my observations are correct, I predict that this index will increase in the fourth quarter of 2021 due to greater availability of the COVID-19 booster vaccination, more of the unvaccinated becoming vaccinated, and the 'get glowing for the holidays' buffer that not even COVID can dampen. I believe that our aesthetic businesses will continue to be the most successful when paying attention to the basic concepts of public health and disease prevention. I would suggest that maintaining this focus long-term will continue to benefit our livelihood, even when the pandemic is deemed over and is another chapter in the public health history books."
"Know Your Numbers"
Jessica Nunn
Partner, Maven Financial Partners
www.mavenfp.com

"Something that we always say that I think really hit home during the pandemic was to know your numbers. If you have to close your practice, it's definitely easier to make decisions when you know exactly what your costs are, what your revenue is, how much working capital you have and what your burn rate is. If you know those things, I feel like you're better equipped to make it through anything.

"Secondly, have a good team around you. We worked hand in hand with our clients to make decisions daily on how they could weather that storm, and I will say confidently that all of them have come out stronger—they'e come out better equipped to handle volatility, they'e often come out with better cash flow reserve, and they'e definitely come out with more confidence because they know they can probably weather anything now."

"Reversal of Fortune"
Stanley Okoro,
MD, FACS
Medical Director, Amachi MedSpa (Marietta, GA)
www.amachimedspa.com
"When this was happening last year, I thought that people would stop doing aesthetic services and plastic surgery would crash. I was prepared, not to close down the office, but to buckle down and possibly let my employees go. I thought we were going to file for bankruptcy at some point, because there was no revenue coming in—zero. So, we furloughed almost everybody, but I kept a few people coming to work every day, even though we were not making any money, just to keep the office open. The phones were ringing, though. That was the weirdest thing—the phones were blowing up, and we had to bring some people back in to answer the phones. We thought we were going to file for bankruptcy and let people go, but that's not what happened.

"I am seeing about 25 to 35 patients on my clinic day. My surgical services are booked out eight to nine months. I'e never had that in my career. The medical spa is busy. This probably will be the most profitable year for our medical spa. My aesthetician is booked out, and we are looking for aestheticians, but it is hard to find qualified candidates. We need the help, but we can't find qualified help to meet the demand."
"The Stigma is Gone"
Anil Rajani, MD
RajaniMD (Portland, OR)
www.rajanimd.com

"For every negative situation, hopefully we take away some positives and learn something for our future. The past 18 months and pandemic have been no different, and there are many takeaways we learned. My top two:

"The aesthetics industry is here to stay. Unlike the last downturn in the economic and mortgage crisis of 2008, this time around there was little flattening of sales or motivation by our clients. During the total lockdown, skin care sales flourished, and calls for advice and appointments continued with eager anticipation of re-opening. What I learned is that people understand the importance of looking their best, be it for themselves, their careers or their loved ones. We are in a youthful society, no doubt, but it isn't about youth to me as much as 'looking one's best.' This is very individual, but we now have choices for those who wish to pursue them. The stigma is gone and social media rules, whether we condone or denounce it. The aesthetic revolution has been confirmed.

"Zoom consults are not only accepted but sought-after. This is a win-win situation, as we can now be remunerated for a virtual consult and provide a time-saving service. It is much easier to meet patient expectations and budgets before clients come into clinic, drive through traffic, park and possibly sit in a waiting room. From the comfort of their homes, we can review whether they are an appropriate patient, discuss expectations, provide pre- and post-care, and collect funds. This also tightens up the clinic visit and schedule, and the Zoom consult fee can be easily applied to services.
AmSpa Members receive QP every quarter. Click here to learn how to become a member and make your med spa the next aesthetic success story.
Related Tags