Back to Main Blog
Online Medical Spa Financial Training
Posted By Mike Meyer, Monday, April 13, 2020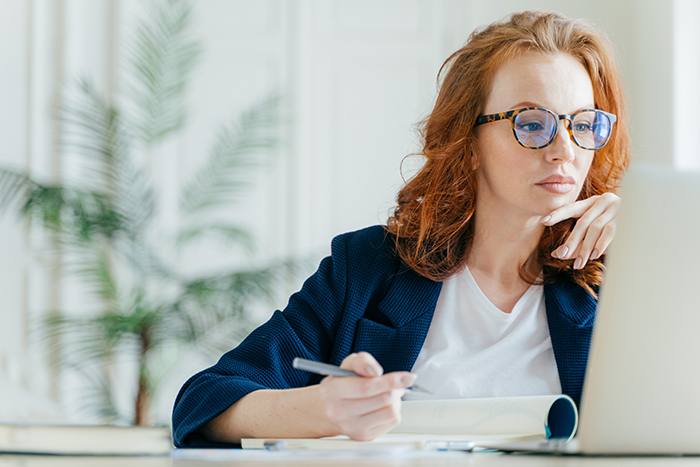 Medical spa financials—understanding your books and putting efficient and profitable processes in place—have never been more important. The COVID-19 outbreak has most medical aesthetic practices taking a close look at their books, because of both shelter-in-place orders and Coronavirus Aid, Relief and Economic Security (CARES) Act stimulus funding. As always, the American Med Spa Association provides much sought-after education on this topic, hosting free webinars and recording podcasts to keep you informed in these dizzying times.
Our archives, which are free to AmSpa Plus members, contain many educational webinars on how to get your practice's finances in line. We want to help set you up for success, so from now until May 30, you can save 50% on all webinars in the AmSpa webinar library using promo code* COMMUNITY. This is in addition to AmSpa Basic savings on webinars.
Save today and learn about topics such as:
Using Metrics to Determine Success, Failure and What to Do Next: In this webinar, Bryan Durocher discusses how much should be spent in three key areas of the business, how to work with your budget when it is out of line, the formula for correct service and product pricing and more.
Budgeting for Med Spas: This webinar, presented by Jessica Nunn, shows how budgeting can be helpful in running your practice through setting revenue goals, planning for expenses and creating a clear financial path for your practice.
Paying for Productivity: Compensation Programs That Don't Violate Fee-splitting Laws: In this webinar, Robert Fisher, JD, discusses fee-splitting laws and how an employer can legally structure compensation programs to incentivize employees in a compliant way.
Understanding the Basic Financial Reports All Medical Spas Should Use: Financial statements are critical components to understanding your business. In this webinar, Jessica Nunn covers the basics about your financial statements, what they are trying to tell you about where you are today and how you can improve. Monitoring your financials does not have to be a painful, time-consuming process. Jessica discusses why understanding your financial statements is critical to improving your cash flow and how you can, once and for all, stop shoving your financial reports into a drawer to "review later." During this session, she discusses:
Best practices for financial reports so you can instantly see what's working and what isn't in your practice;
Why it's not your expenses that are the problem; and
What's a balance sheet anyway, and why should you care?
Click here to see AmSpa's full archive of medical aesthetic webinars.
Don't forget to use promo code COMMUNITY to save 50%*!
*Promo code expires May 30, 2020 at 11:59 PM Eastern Time.
Related Tags
Subscribe to Our Email List
Medical spa news, blogs and updates sent directly to your inbox.