Back to Main Blog
PA Profile—Maggie Romano, PA-C: Gaining the Freedom to Make a Difference
Posted By Mike Meyer, Monday, March 8, 2021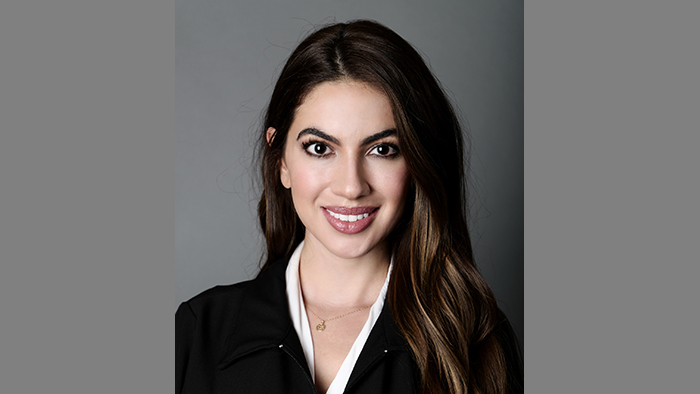 By Michael Meyer, Content Writer/Editor, American Med Spa Association
Physician assistants (PAs) don't yet have the same sort of practice independence as APRNs. However, they're definitely on a similar path, and the opportunities that have opened up for them allow hard-working professionals, such as Maggie Romano, PA-C, to become masters of their own fate.
"Since I was young, I'e always been intrigued by medical procedures and the human body," says Romano. "I knew I wanted to go into medicine, but I was overwhelmed with the thought of the length of time I'd have to spend in school to become a physician. Choosing to become a physician assistant offered me a more streamlined path into medicine and financial independence."
While she was studying to become a PA, she developed a case of cystic acne that required frequent visits to a dermatologist. During this time, she got to know the staff, and after graduating from PA school, she went to work at the practice. There, she gained hands-on experience with cosmetic treatments and discovered her love of aesthetic medicine.
"One of the best things about being a PA is that new graduates of PA school have the benefit of entering any specialty that piques their interest. New PAs aren't forced into a specialty based on test scores or whether they matched into a residency. They have the freedom to choose a specialty they're passionate about." Romano says. "Though the 27 months of PA school are rigorous and thorough, the most important fundamental knowledge comes from experience and time in the field. When medical professionals are able to choose specialties that they enjoy, I believe it makes for happier workers and a higher quality of their treatments. Ultimately, the flexibility that a PA earns is unparalleled."
Since starting in medical aesthetics, Romano has become a renowned injector, and she now educates others as part of the Galderma Aesthetic Injector Network (GAIN) and operates her own training company, Making Aging Graceful, while continuing to provide non-surgical aesthetic services at a plastic surgery practice in Chicago. However, despite her success, and that of many other PAs in the field, she feels there is still something of a stigma attached to aesthetic medicine in PA training programs.
"This field faces a lot of scrutiny, as some consider it superficial or lacking true potential to help others through medicine," Romano says. "Fortunately, my experience has run fairly contrary to these judgments. We help patients lift their self-esteem, regain normalcy after medical issues or accidents have altered their appearance, align their appearance with their gender identity, and much more. The biggest challenge as a physician assistant, particularly in this field, is explaining to others how I didn't give up all my medical training to focus on 'just aesthetics.' A PA's work in aesthetics is more diverse than one would think. All my training has culminated in being able to do a job I love safely, effectively and impactfully."
In fact, in medical aesthetics, Romano has found a supportive community of practitioners who care primarily about providing top-quality service to their clients, and that makes her proud of her work.
"I'm inspired by the movement toward supporting each other," she says. "I really enjoy and appreciate how open many injectors are about their experience with products and treatments. It's obvious we all care about each other's success, partially because our success is all connected. The more we uplift each other, the more we'll destigmatize our work, and the more patients we will all accrue."
AmSpa members receive QP every quarter. Click here to learn how to become a member and make your med spa the next aesthetic success story.
Related Tags
Subscribe to Our Email List
Medical spa news, blogs and updates sent directly to your inbox.