Back to Main Blog
Portrait of a Medical Spa Owner, Part 3: The Nurse
Posted By Mike Meyer, Monday, November 25, 2019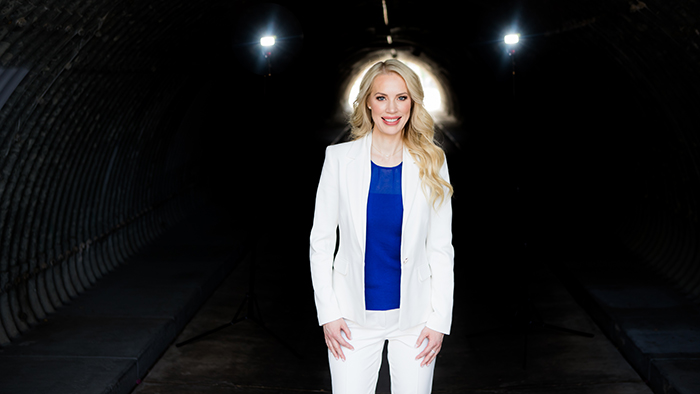 By Michael Meyer, Content Writer/Editor, American Med Spa Association
In the early days of the medical aesthetic business, it was more or less presumed that a medical spa would be owned by a "core doctor"—i.e. a plastic surgeon, facial plastic surgeon, otolaryngologist or cosmetic dermatologist. However, as the field has matured, the group of owners involved has become more and more diverse, ranging from doctors and nurses to entrepreneurs and even estheticians. In fact, it's somewhat difficult to find a medical spa owned by a core doctor today—according to the American Med Spa Association's 2019 Medical Spa State of the Industry Report, of all of the medical spas owned by medical professionals, only 20% owned by core doctors.
Today, it's much more common to find doctors with backgrounds in family practice and emergency medicine owning medical spas—each of those specialties owns 23% of the practices owned by medical professionals, according to the report. Why is this? As you'll read in this series, there seems to be a certain frustration with the way managed care has caused health care in the United States to evolve, and doctors, nurses and physician assistants are interested in providing more personalized care to their patients without having to deal with insurance and other payment issues.
However, doctors aren't the only people involved in medical spa ownership—entrepreneurs are making their mark on the industry, as well. According to the report, 12% of medical spas owned by individuals and 24% of medical spas owned by groups are owned by entrepreneurs. It speaks to the broad appeal of the industry—and the amount of money people are making in it—that this many people from outside the traditional boundaries of it are willing to invest their money in medical aesthetics.
In this series, you will be introduced to four people—a doctor, a mid-level practitioner, an RN and an entrepreneur—who came into the medical spa industry from different backgrounds, but managed to find success because of their determination and love for the business. Each one is true success story and an example of how, in this industry, hard work and quality care are a winning combination.
The Nurse
Six years ago, Emily Tryon, RN, reached a crossroads in her career. She had spent much of her time in nursing working night shifts at hospitals, but she also had a passion for aesthetics that was causing her to question how badly she wanted to continue working in that setting. So in a moment of what she calls "entrepreneurial insanity," she decided to strike out on her own.
Her first experience in the industry was a disaster. She began administering cosmetic injections out of a room at a physical therapy center, which she said was "a terrible location, because everyone coming in was just grateful to be alive—they certainly weren't interested in how they looked from a cosmetic injectable standpoint, that's for sure." This arrangement came to an end when the physical therapy practice owner was evicted for failing to pay rent to the building owner; Tryon had to fight tooth and nail to simply get into the building to reclaim her equipment.
Shortly thereafter, she set up her practice, Esthetic Solutions, in a 150-square-foot space in the basement of a hair salon in Scottsdale, Arizona. Against all odds, it was there that she became one of the top injectors in the country, eventually clearing more than $1 million per year in injections alone.
"By year three, I was in the top 7% of cosmetic injectors in the nation, according to Allergan Professional Consulting," Tryon says. "By year four, I was in the top 3% of injectors in the nation, and as of August 2018, I am now in the top 1% of cosmetic injectors nationwide."
In December 2018, she moved Esthetic Solutions into a 2,000-square-foot space and expanded its staff to provide a full range of medical aesthetic treatments. She also works as a trainer who specializes in aesthetic medicine and consultation skills.
"That's where it's really at for me," Tryon says. "I finish my training day at 6 p.m., and when I walk out of that clinic and I have hugs and tears of joy from my participants, where they say, 'Thank you so much—I now have confidence to inject and I know that I can do this. Thank you so much for giving me the tools to do that.' That'll get me on a plane at 4 a.m. any day."
Tryon believes that having a background in nursing has played a critical role in her success in the medical aesthetics business, since the non-medical skills nurses have to develop makes them a natural fit for the retail side of the business.
"Every nurse is in sales," she says. "When we call a doctor at 2 a.m. because we think a patient needs a blood transfusion, for example. That was my foundation when I became a nurse—I started in sales 20 years ago as an RN in the ICU."
Ultimately, Tryon's "entrepreneurial insanity" turned out to be a solid bet on herself and her skills, one that forced her to become a top practitioner and a better businessperson.
"I would say that being an entrepreneur is the biggest, most challenging, most intense game I have ever played in life," Tryon says. "There are really, really great highs and there are really, really great lows. And being able to see all of it as pieces to a giant puzzle and put those pieces together, for me, it pulls from every one of my strengths and my weaknesses to continue to grow and develop myself and who I can be."
For legal updates and business best practices delivered straight to your inbox, subscribe to AmSpa's email newsletter. For more information on how AmSpa can help your practice operate legally and profitably, contact us online or call us at 312-981-0993.
Related Tags