Back to Main Blog
Vida Bella Med Spa: Keeping It In The Family
Posted By Madilyn Moeller, Monday, June 6, 2022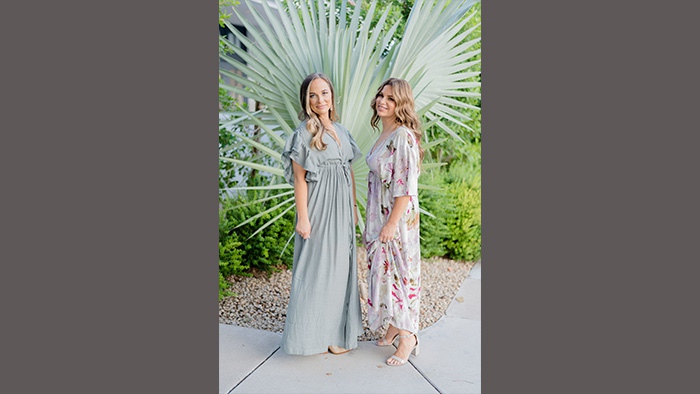 By Michael Meyer

Vida Bella Med Spa and Weight Loss Center in Glendale, Arizona, was built by one family's diverse set of skills and talents. One generation provides entrepreneurial know-how, and the next offers the medical expertise necessary to provide patients with top-of-the-line medical aesthetics treatments.

Vida Bella's story begins with Devona Haws, an entrepreneur and aesthetician who owned a medical spa in Illinois. When her husband, Doug Haws, decided to sell the hearing center he had owned for more than 30 years, the couple chose to move to Arizona, where they lived part-time. There, Doug opened a new hearing center and Devona decided to return to medical aesthetics by buying Vida Bella.

"My father was a small business owner, and his father was a small business owner, so that kind of entrepreneurial spirit resides in our family," Devona says. "We love the challenge, the flexibility and the dedication."

But Devona needed a medical director, and that's how her daughter, Kelci Hunter, NP, joined the family business. Kelci had been working in a cardiac ICU and in family practice earlier in her career, but while taking some time off work following the birth of her daughter, she decided to take a career path that afforded her the opportunity to spend more time with her young children. When Devona contacted her about the opportunity at Vida Bella, Kelci began aesthetic training in Chicago and then moved to Arizona to join the family business.

"I really honestly thought that I would always work in cardiac ICU, because that really felt like it was my passion," Kelci says. "But I'e always loved the beauty industry and skin care and all the fun things that aesthetics has to offer, so this was a really great opportunity to transition for me, and it also gives me some flexibility to be able to have a family. This is really where I feel like I was always meant to be. I have thrived in this industry, and I can't imagine ever going back to traditional hospital medicine."

For some, working with family might present complications, but according to Devona, working with Kelci and Doug—who recently sold his hearing center and joined the Vida Bella team—is largely a pleasure.

"It comes with challenges, but mostly those challenges are scheduling or urgent family situations that would take all of us away—things like that," Devona says. "As far as personalities, I can honestly say that there aren't conflicts. Of course, there are challenges, but I'e raised this girl, so I know her. My husband and I have always worked together. I wouldn't have it any other way, honestly. I love it. We have similar motivations and work ethics. We have a drive that when another person can't do something, there's someone else there to pick it up and go with it. The work ethic is strong, the motivation is strong, and that is a reward and a blessing."

Vida Bella has been in business for four years, and in that time, it has made itself a vital part of the Glendale community. The strength of the family at the center of the practice has helped make it the success it is today.

"We're just a mother-daughter duo that has grown together and grown up together with similar goals and backgrounds," Kelci says. "We just love to do it and love our jobs and careers."

"We feel the same about the practice and have the same dedication," Devona adds. "No one's going to help grow and love your business as much as family is going to help grow and love your business. Those are the people that you're going to be able to count on the most, and they're going to have your back more than anyone else."

AmSpa Members receive QP every quarter. Click here to learn how to become a member and make your med spa the next aesthetic success story.
Related Tags