Back to Main Blog
Want to Improve Your Local SEO? Reviews Are the Key
Posted By Madilyn Moeller, Friday, May 19, 2023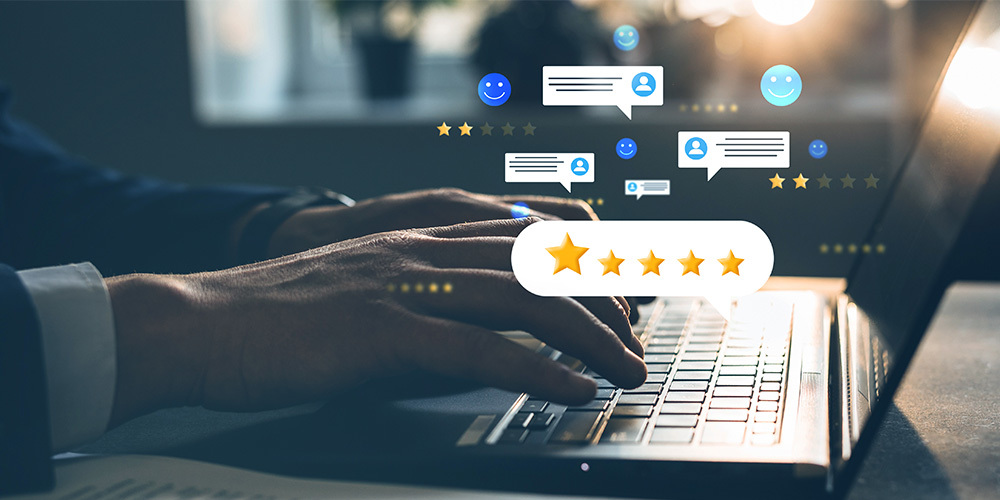 By MyAdvice
When it comes to ranking higher in local searches, reviews might not be the first thing that comes to mind. However, there's a symbiotic relationship between reviews and local search that can't be ignored for medical spas looking to improve their performance. A steady stream of incoming reviews helps improve local search performance—but how does that work, exactly? What are people looking for when they look at local search profiles? What about search engines? The answers are fairly complex, but there are three main ways that reviews help improve your business.
1. Reviews increase trust
MyAdvice recently polled 500 people to see how they research and choose health care providers. The research found that local searches have overtaken referrals as the main way people under age 45 search for new providers. This means digital marketing needs to impart the same level of trust that personal and professional referrals used to provide. Reviews have become this source of trust, providing social proof that readers recognize as important. As search engines also index reviews, these trust signals through social proof translate into higher rankings in local searches.
2. Reviews have benefits in higher numbers
This probably isn't a surprise, but people do pay attention to the overall score of your practice. Search engines do too. In the event you do receive a negative review, having more positive reviews helps to offset the impact it will have on your overall rating. People also are paying attention to the overall number of reviews your practice has, as well as how recent they are, so it's absolutely necessary to have a steady incoming stream of reviews in order to see the biggest benefit to your local search performance.
3. Reviews improve online visibility
Think your local SEO doesn't impact your overall SEO strategies? Think again. Google has explicitly stated that it uses a metric called "prominence" to rank local search profiles, alongside two others you might be more familiar with: proximity, or distance from the searcher, and relevance, or how relevant your business is to what they're searching for. Prominence is made up of a few different things, such as the content on your website, the content in your reviews and other mentions of your business across the Internet. Your online visibility matters when it comes to succeeding at local search. Reviews help you improve your visibility.
Do you need help generating reviews for your medical spa? MyAdvice has the solution. It designed Local Power + Review Power to work in tandem to make it easy to manage your local search and review performance. It is everything you need, all in one place.

MyAdvice empowers business owners and professionals to increase their revenue by attracting and retaining more clients through digital marketing. The SaaS-based platform enables hands-on control and visibility into the performance of online marketing activities, backed by more than 20 years of best practices and expertise on how to maximize those efforts. MyAdvice's six-stage Pyramid of Success provides a proven step-by-step plan for how and when to implement growth-oriented marketing tactics for greatest impact, including website design and maintenance, local directories, client reviews, social media, search engine optimization (SEO) and paid advertising.
Related Tags
Subscribe to Our Email List
Medical spa news, blogs and updates sent directly to your inbox.