Back to Main Blog
Storm Watch: How to Prepare Your Medical Spa for a Possible Recession
Posted By Madilyn Moeller, Wednesday, May 24, 2023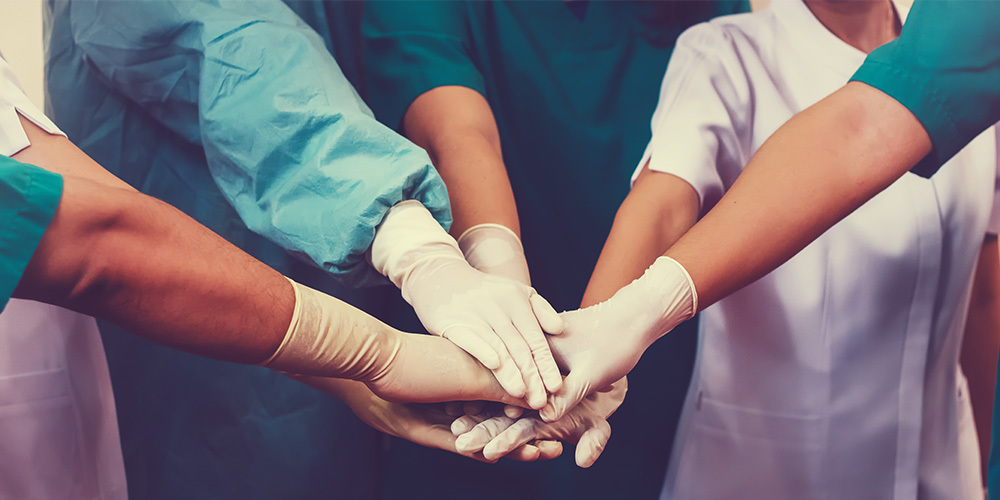 By Madilyn Moeller, Content Coordinator, American Med Spa Association (AmSpa)
Talk of a possible recession continues to populate the news cycle, and medical spa practices have a few unique challenges and opportunities to consider. In this webinar recap, we will detail the insights and key takeaways from AmSpa's April 26, 2023, primetime webinar "Is Your Med Spa Ready for a Possible Recession?"
"You don't want to be trying to prepare for it when it's happening, because then it's too late," says Alex R. Thiersch, JD.
Cathy Christensen of AmSpa hosted the panel of medical aesthetic industry experts, including Beto Casellas of Synchrony; Paul Edwards of CEDR HR Solutions; Kaeli Lindholm of KLC Consulting; Lauren Olson, PA-C, of Radiance Medical Aesthetics & Wellness; Alex R. Thiersch, JD, of AmSpa; and Christin Trujillo of Maven Financial Partners.
Medical Spa Industry Trends
We are not currently in a recession, but inevitably will face cycles of economic downturn.
Trujillo explained that economists define a recession as consecutive quarters of decline in the economy, and that many are anticipating a recession will come soon. Of concern are the recent bank failures and the impact that inflation is having on consumer mindsets.
"We're not in it yet, but it can definitely happen, and I think there are certainly some things that we can address and be prepared for," Trujillo says.
Medical aesthetics may experience a recession differently than other industries.
Thiersch points out, with insight from the recent Medical Spa State of the Industry Report, that medical aesthetics has been experiencing continued growth. For the first time in a long time, he has heard from some medical spa owners that they're getting a little bit less busy, but they are still very busy. Those gains, however, may be a slowdown relative to the industry's explosive growth.
"The folks who I'm talking to are still killing it, but a recession might look very different to our industry than it does to other industries, because we might see only 10% growth, which, for where we've been, is a slowdown," Thiersch says. "The amount of growth that we've seen has been astronomical, so even if we slow to 10 – 12% growth, it's still a slowdown."
Olson, who founded her medical spa in 2005, has experienced ups and downs, but reports that her business is up 25% year-over-year in Q1. The hundreds of profit and loss (P&L) statements that Trujillo has reviewed so far in 2023 have shown similar growth—she estimates that 80% of those medical aesthetics practices are up double digits versus last year.
We may expect to see some fluctuation. Trujillo has observed some cyclicality and seasonal differences in medical spa financials. In the last several months, for example, October was rough before the holidays hit and it picked back up, then January was somewhat rough, and March was very strong, though not as strong as March 2022.
Hiring is ongoing and unemployment rates are low.
Edwards notes that practices are still looking to hire and are saying they can't hire enough people. While he isn't seeing the kinds of layoffs we might expect in a recession, he can't ignore that some of the largest firms in the biggest cities are laying off thousands of people at a time from high-paying jobs.
"I do remember, back in 2008, there wasn't a big event," Edwards says. "You don't see a wave come in across the shore and then, all of a sudden, you're like, 'That looks like a recession right there.' We were well into it and then you could suddenly feel the impact of everything else that was going on."
Casellas adds that unemployment continues to be very low, and that it is challenging to keep medical practices fully staffed. Many practitioners left the industry after COVID hit, and the short-staffed practices place a burden on current staff in terms of being booked. Segments of the industry are seeing a downturn, and while we haven't seen it as much in health care, certain industries are feeling it a lot more.
Aesthetic practices are seeing some changes in patient behavior.
Lindholm surveyed her medical spa clients and, on the ground, their perspective is that there is no recession. Instead, she says, it's consumer perception that they must deal with. Patients may be feeling like they have to tighten their belts, which Lindholm's clients see in increased cancellations and patients asking for more value for the procedure.
Christensen notes that industry figures are seeing that patient transactions are down—not significantly, but they are creeping down. Some practices are seeing patients space more time between their toxin appointments. Consumers may be starting to get uncomfortable with the state of the economy.
Turbulent times bring opportunity to gain market share.
Private equity is gaining interest in the industry and franchises are growing, but consolidation in the market is less than 10%, Trujillo says. There is plenty of opportunity for growth, which is why it may be the right time to open a medical spa or expand your aesthetic practice
"I kind of love when there are choppy times, because, if you're savvy and you've got your eyes open and you've got a fortuitous feeling about things, jump on some of those opportunities," Thiersch says. "The rich get richer at times like this. It's a real time to take advantage of those opportunities, focus on what you do well and do it even better."
Olson has scaled her medical spa during economic turbulence and says that it's an individualized decision. Medical spa owners and operators need to know what their cash flow is and what their debt service is, and weigh the risks versus the benefits.
"I've lived long enough to have gone through several cycles of recession; it's a rollercoaster, and we know that we're going to come out of it," Olson says. "So, I think it also depends on your personal financial situation."
Now is the time to look at operations. These times allow you to streamline, reallocate resources and reshuffle investments. Casellas suggests reflecting on some of the costs that you currently have that you may take for granted.
Medical aesthetics is recession-resistant, not recession-proof

Panelists spoke about the lipstick effect and patients' willingness to invest in medical spa treatments even during tough times. Medical aesthetic practices are resilient and very well set up to survive, but a majority are mom-and-pop businesses. Thiersch recommends that owners take the time to learn how to run a successful, stable business. Lindholm seconded this:

"From a leadership standpoint, you might be nervous as all get-out—but get clear, get the resources, the support, the advisory that you need so you can go be very transparent and confident and clear with your team and where you're going."
Ways You Can Help Stabilize Your Medical Spa's Financial Health:
Offer a membership program
Olson's medical spa has a "beauty bank"-type membership that allows patients to put money into their savings account every month. When they come in, they can use that money toward their treatment and have some discretionary spending.
Medical spas that have membership programs benefit from the recurring revenue, and they build loyalty with patients at the same time. For the patient, it doesn't feel like such a big out-of-pocket expense when they can allocate their money to get everything they want within the appointment.
Pre-book the patient's next appointment(s)
Before a patient leaves after a treatment, book their next appointment. You can also use a long-term treatment plan to schedule appointments at the practitioner-recommended interval and fill your staff's bookings.
Offer patient financing
Patient financing allows the flexibility of payment over longer periods of time. Casellas encourages medical spas to become more open and transparent with patients about cost by having these conversations and giving patients options.
Another tactic Olson uses is marketing aesthetic treatments with prices displayed as the cost per month. They calculate the package and divide by 12 to make it more affordable in the patient's eyes.
Patient financing is not the only option for helping your clients afford medical spa treatments, but it can be a visible way for your clients to recognize that your treatments are accessible. To learn more about enrolling with CareCredit, visit https://americanmedspa.org/resources/carecredit.
Serve your most valuable customers
According to the 80/20 rule, or the Pareto principle, the top 20% of your consumers are producing 80% of the impact in your business, Lindholm says. Pull an audit of your customers, identify who is the most valuable to your practice, and focus on serving them.
Focus on patient relationships and value
One concern medical spa owners and business consultants have is focusing too much on price. Lindholm discourages discounting services and, instead, suggests bringing value and pouring more into customers. That might look like adding a skin care product and regiment to boost and prolong treatment results, and spending time on patient education.
How to Prepare Your Medical Spa for a Recession
Build a team of well-engaged employees
Edwards advises medical spa owners and operators to not wait until they realize they're in trouble to go to their team. When times are okay, and when you're doing well, that's when you bring your team in to get them involved and help them understand what you're trying to accomplish. He suggests that medical spa leadership check in with their teams through regular one-on-ones.
"Make sure that you're taking care of your people; they will take good care of you," Edwards says. "You do want to get through this with everybody being whole, and communicating that to your team is probably one of the most important things that you can do."
Lindholm also encourages checking in on your team, as a measure of subjective key performance indicators (KPIs).
"I think the goal in a recession is not to be like 'I've got to be the most profitable,'" Lindholm says. "Certainly, that's ideal, but I want to have a team that, when I come out of the recession, a) I've gained market share, and b) we can go into battle."
Have access to cash
During COVID, Thiersch says, we saw in real time that the practices that didn't make it failed very quickly because they didn't have enough money to keep their spas open. It's important to keep some cash in the bank to cover expenses for a certain amount of time, based on the recommendation of your financial consultant.
"Banks are not willing to lend when times are tough or when your business is in trouble, so if you're doing well, now's the time to get that line of credit, to get whatever it is, so you're prepared down the road," he says.
Jessica Nunn speaks in more detail about this in a separate webinar you can find in AmSpa's Webinar Library titled "How Your Medical Spa Can Prepare for a Recession."
Track your medical spa's KPIs
You should be measuring your medical spa's KPIs every month; this will help you see trends in the data. From there, you know where you need to restrategize. Some of these measurements should include how many appointments you are averaging each month, your average revenue per appointment, the revenue per hour for your providers, and how fully your providers are booked. Also, pay attention to how loans are taking cash out of your business.
"Recession or no recession, there's going to be a slowdown," Trujillo says. "Are you tracking your numbers? Are you seeing where you need to dig in a little deeper? Are you making very smart business decisions? Are you tracking your cash flow?"
Visit AmSpa's Webinar Library to listen to the full webinar and to hear insight from Edwards, Casellas and Thiersch on their experiences during the Great Recession in 2008. Stay tuned for more Storm Watch content from AmSpa.
Related Tags
Subscribe to Our Email List
Medical spa news, blogs and updates sent directly to your inbox.