Back to Main Blog
The Power of the Right EHR Implementation and Setup: Unlocking Good, Trusted and Actionable Data, Part 1
Posted By Madilyn Moeller, Friday, June 23, 2023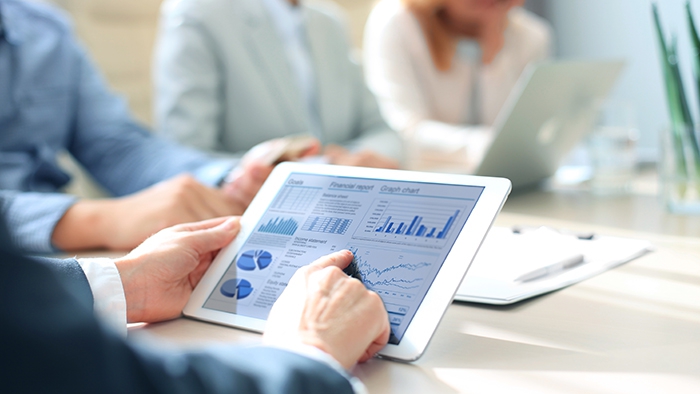 By Symplast
Implementing and setting up the right electronic health record (EHR) system is crucial for both new and established practices. It sets the foundation for collecting good, trusted and actionable data that empowers health care professionals to make informed decisions. This blog will explore the six key segments of EHR/practice management (PM) system implementation that are vital for optimizing practice performance—product categories, appointment types and purposes, patient lifecycle and statuses, effective payment collection methods, lead sources and their impact on returns, and navigating tax considerations. By understanding and implementing these crucial elements, your practice can thrive in today's dynamic health care landscape.
Starting strong for new practices
New practices have the unique opportunity to lay the groundwork for success from the very beginning. Implementing the correct tools and ensuring proper formatting sets them up for accurate data capture right from the start. This means avoiding pitfalls and complications down the road and establishing a solid foundation for growth.
Restarting with confidence for established practices
Even established practices can hit the reset button and embark on a fresh start. With the ability to retain past data, they can revamp their EHR implementation and set themselves up to ensure correct configurations. This ensures that the practice can harness the power of accurate data and make informed decisions to improve performance.

During implementation and setup, it is crucial to identify key areas where high-quality data can be created while avoiding the accumulation of unreliable data. The automation behind data collection should seamlessly occur in the background as health care professionals carry out day-to-day operations. By building trust in the data, practitioners can confidently make data-driven decisions and enhance their practice's performance.
Capturing essential data from "parent categories"
To harness the true potential of your EHR, it is vital to include the right infrastructure for capturing data from four primary "parent categories": surgical, non-surgical, retail and non-retail. By categorizing products based on industry standards, you can gain insights into the sales and inventory management of various segments of your practice.
Understanding the nuances of your product offerings is key. Consider questions such as: Do products require inventory tracking? Are they disposables? Are the sales associated with the surgical clinic, medical spa or retail store? Reviewing sales by category and managing inventory by business unit allows for efficient tracking and optimization of your practice's resources.
Once the product categories are established, customization becomes possible through subcategories. These subcategories can include factors such as gender, age, brand and more. By utilizing subcategories, health care professionals can further analyze revenue by each specific subcategory. This level of granularity provides valuable insights and enables personalized targeting for better patient care and increased revenue.
Appointment types and purposes
Understanding the different appointment types and their specific purposes is essential for accurate reporting, conversion tracking and overall practice success.
Common appointment types in a medical practice or medical spa can vary from consults and pre- and post-operative appointments to follow-ups and non-invasive services. Each appointment type serves a distinct purpose in the patient's journey, and properly categorizing them within your EHR system is key to generating insightful business intelligence.
One important consideration is how you track revenue-generating appointments differently from follow-ups. By separating these appointment types, you gain valuable insights into your practice's revenue streams and the effectiveness of different services. This allows you to analyze the return on investment for each appointment type and make data-driven decisions to optimize your revenue generation.
Another crucial aspect of EHR implementation is defining what constitutes a "won" or "lost" appointment outcome. By establishing clear criteria for success, you can accurately track and measure your practice's performance. Tracking outcomes also enables you to calculate conversions accurately, excluding appointments without revenue from the equation. This provides a more accurate representation of your practice's conversion rates and the effectiveness of your appointment types in driving revenue.
Implementing appointment types and purposes within the right EHR system creates automated business intelligence that helps you generate meaningful reports and track performance accurately. This level of insight allows you to identify trends, optimize your appointment types and scheduling, and make informed decisions to improve your practice's overall performance.
Patient lifecycle and statuses
Understanding where patients are in their lifecycle and effectively managing their statuses based on service types is vital for delivering exceptional patient experiences and optimizing practice performance.
First and foremost, it is crucial to have a clear understanding of where each patient stands in their lifecycle. Patients can be categorized as prospects, new patients, existing patients or inactive patients. Knowing the stage of the patient's journey enables you to tailor your communication, services and marketing efforts accordingly, ensuring a personalized and engaging experience for each patient.
Reviewing patients in multiple dimensions is another essential aspect of patient lifecycle management. Patients may have different statuses based on the specific service types with which they are engaged. For example, a patient can be considered "active" as a surgical patient while still being a "prospect" for non-invasive procedures. Similarly, a patient may actively receive laser and injectable services but remain "inactive" in their purchasing of retail products. Understanding these nuances allows you to target your marketing and communication efforts more effectively, fostering patient loyalty and maximizing revenue potential.
It is also crucial to analyze and identify the factors that may cause a patient to go "inactive" and the time it takes for such transitions to occur. By identifying these triggers and timeframes, you can implement targeted strategies to re-engage inactive patients and prevent future inactivity. This level of insight into patient statuses and lifecycles provides invaluable knowledge about your patient experience and helps you optimize patient engagement and retention.
Implementing and setting up your EHR correctly is the foundation for generating good, trusted and actionable data. It enables health care professionals to make informed decisions, optimize sales and inventory processes, and enhance overall practice performance. Whether you are a new practice or an established one seeking a fresh start, investing time and effort into the right implementation and product categorization will unlock the true potential of your EHR. Trust the power of Symplast to guide you toward success in harnessing accurate data for the growth of your practice.
Check out part 2 of this blog next Friday, June 30!
Symplast's mobile EHR/PM system is patient-centric, allowing more than 4,400 users to manage and grow their aesthetic businesses through efficient workflows and patient engagement. Symplast's true-cloud, all-in-one software was created specifically for the medical aesthetic industry, providing in-room workflows that create a great patient experience. Keeping you at the forefront of compliance, your practice app is mirrored by a patient app—no more archaic patient portal—providing seamless two-way HIPAA-compliant and encrypted messaging. Medical directors can easily manage, edit and approve clinical notes/orders, on-site or elsewhere. Bring your practice with you wherever you go. With technical support available by phone from 9 a.m. to 9 p.m., seven days a week, Symplast is the perfect technology partner for your medical spa.
Related Tags
Subscribe to Our Email List
Medical spa news, blogs and updates sent directly to your inbox.