Back to Main Blog
What Your Medical Spa Needs to Know About the Coronavirus
Posted By Mike Meyer, Wednesday, February 26, 2020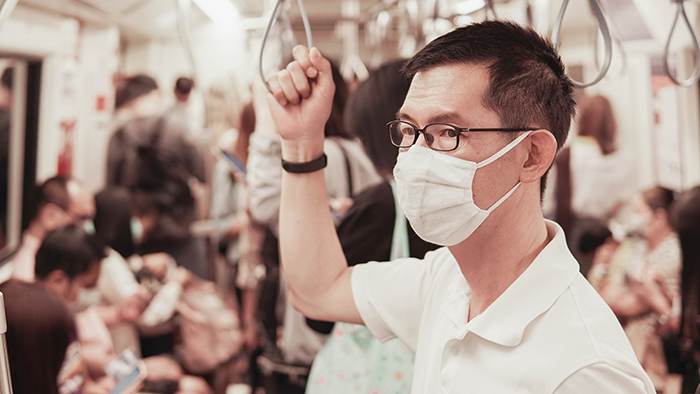 By Patrick O'Brien, JD, legal coordinator, American Med Spa Association
It's flu season again, but this year we have the added specter of the Coronavirus outbreak in China making daily headlines. While the virus has yet to gain a substantial foothold in the U.S., the threat of this highly contagious and long-lasting disease provides us with an opportunity discuss something much less exciting: employer responsibilities during outbreaks. A recent article from WorldatWork discusses responsibilities and concerns international employers face in this and similar outbreaks; many of these issues will apply to domestic businesses as well. Medical spas, in particular, have some heightened risk of these concerns because of the close and personal nature of the services they provide.
From a business perspective, medical spas are vulnerable to diseases or other disruptive events interfering with their ability to do business. A typical medical spa employs a relatively small number of people, so any absences due to prolonged illness can greatly reduce the spa's ability to provide services. To compound this, the medical director and supervising health professionals represent critical points of failure in the medical spa. If the physician, physician assistant or nurse practitioner are unable to see patients or supervise, the medical spa would be unable to offer medical services.
Given these vulnerabilities, it would be prudent for medical spas to work to manage these risks and develop contingency plans. This can be as simple as having infection control and hygiene procedures, as well as a leave policy in place. For example, requiring frequent handwashing and room disinfections as well as providing a clear sick leave policy for employees so they may stay home when sick can reduce the chances of infection and limit its spread within your business. Additionally, having an agreement with an alternate medical director can reduce lost revenue due to business disruptions if the primary medical director is unable to supervise or see patients.
To add to the risks to the business operation discussed above, employers also may need to provide disability or medical leave benefits to employees if they become infected in the course of their employment. In the same way an employee is entitled to receive benefits if they are physically injured while on the job, they also would be entitled to benefits if they contracted a debilitating illness in the course of their work.
In addition to these practical concerns, some regulatory issues may need to be considered as well. Employers have a general duty under the Occupational Safety and Health Act (OSHA) to provide a workplace that is "free from recognized hazards that are causing or are likely to cause death or serious physical harm." This general duty applies equally to physical dangers, such as falling objects, as well as health dangers, such as infection. OSHA's standards on blood-borne pathogens and needle sticks are the most familiar health risk procedures. If there is a risk of exposure to airborne contagions, such as coronavirus, employers may have a duty under OSHA to adopt policies and procedures to protect their employees. In fact, OSHA has created a resource page specifically for coronavirus; other threats can be viewed here.
It is clear that you need some sort of plan, policy and procedure to address these sorts of outbreak or epidemic risks. Ideally, they should work to limit exposure chances, stop the transmission of infections, provide for recovery for affected employees, and allow the operations of the business to continue. Simple, right? Fortunately, the U.S. Centers for Disease Control provides some guidance in this resource to help you form a response plan. Even if the Coronavirus does not become a widespread issue in the U.S., now is a good time to develop and implement a plan. Infectious diseases will always be a concern—they won't always make major headlines, but even something as simple as a bout of the flu can cause major disruptions in your business.
For legal updates and business best practices delivered straight to your inbox, subscribe to AmSpa's email newsletter. For more information on how AmSpa can help your practice operate legally and profitably, contact us online or call us at 312-981-0993.
Related Tags