Back to Main Blog
Why Is It Important to Measure and Track Your Medical Spa's Business?
Posted By Mike Meyer, Wednesday, June 19, 2019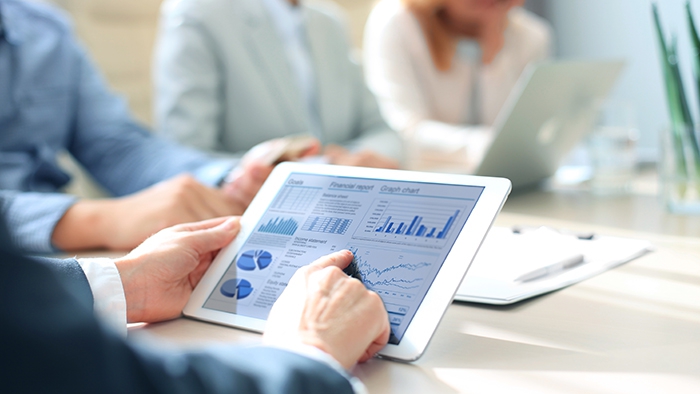 By Alex R. Thiersch, JD, CEO of the American Med Spa Association (AmSpa)
Success in the medical aesthetics business depends on many factors, from effective marketing to efficient employees to reliable equipment. However, if a medical spa does not thoroughly track everything that goes on there, its owners and operators simply cannot truly understand the health of the practice.
Good medical spas track everything. If you can't track, you can't measure; if you can't measure, you can't tell what's working and what isn't; and if you can't tell what's working and what isn't, you can't make informed decisions when determining your next steps.
If you don't understand how and why something is working, it's not really working for you. Its success can inform your future decisions, because you don't have enough information to tell you what is actually happening.
For example, let's say one aesthetician is earning significantly money than the practice's other aestheticians, despite the fact that he or she is providing exactly the same services. Is he or she doing something different than everybody else in the practice? Is it the hours he or she works? Is it just simply dumb luck? If you don't track everything that happens at your practice, you have no way of knowing for sure, and if you don't know, you can't take advantage of it.
Some factors tracked by top medical spas include:
Dollars per hour per treatment per provider;
Dollars per hour per provider;
Margin per treatment per provider;
Return on investment per provider;
Return on investment per equipment;
Conversion rates; and
Return on investment on email campaigns, marketing campaigns and social media.
This might seem like a lot of work, but I promise you that no effective business—medical spa or otherwise—leaves these aspects of its enterprise up to chance. For example, if you find that the laser equipment you purchased doesn't provide the return on investment you expected, you won't be tempted to spend more money on lasers because you'e determined that it probably isn't worth it.
Likewise, if you find that a direct mail campaign provides significantly better results than a Facebook campaign despite the former costing much more to conduct, you can allocate your marketing resources in ways that bring your practice the best possible return on its investment.
At AmSpa's Medical Spa & Aesthetic Boot Camps, we spend much of the two days showing attendees ways to track and measure all aspects of their businesses, including retail sales, medical treatment and marketing. Join us at our next Boot Camp, which takes place at the Loews in Atlanta on June 29 and 30, 2019. If you can't make it to Atlanta, consider joining us at one of our other Boot Camps this year—we'll be in Seattle in July, Dallas in September, New York in October and Orlando in December. Click here to learn more and register now.
Your business can't improve if you don't have the information that tells you what's working and what's not. You need to track, measure, review, change, and repeat. AmSpa can help, and we hope to see you soon.
Related Tags
Subscribe to Our Email List
Medical spa news, blogs and updates sent directly to your inbox.