Back to Main Blog
Botched Procedures: What Happens Next?
Posted By Mike Meyer, Monday, June 17, 2019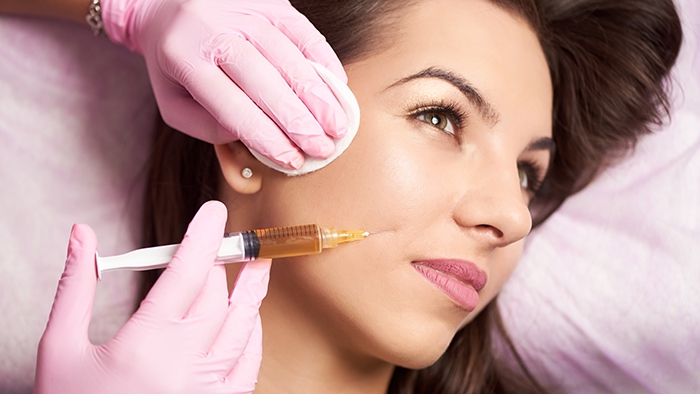 By Alex R. Thiersch, JD, CEO of the American Med Spa Association (AmSpa)
If you are in practice long enough, you are going to have a bad outcome—it's just a matter of time. I'e never met a doctor who hasn't been sued. No matter how careful you are, there is a very good chance that a bad outcome will occur on your watch. Sometimes it's a side effect that occurs due to improper disclosure on consent forms or is not mentioned in the product manufacturer's guidelines. However, people also make mistakes, and they may be held accountable for them. Regardless of the circumstances, understanding what to do when a bad outcome occurs on your watch will help your medical spa emerge from the situation more or less unscathed.
Keep Calm and Carry On
First and foremost, panicking and attempting to cover up the issue that led to the bad outcome is absolutely the worst thing a practice or physician can do. When people get in trouble for bad outcomes, it's because they become defensive and try to blame the patient, as opposed to being proactive and taking steps to mitigate the possibility of further bad outcomes in the future.
Making sure your practitioners obtain properly executed informed consent is one way you can reduce your practice's potential liability. This means that you need to make sure that all your consent forms are up to date and that a thorough dialogue with all patients regarding consent has occurred.
Informed consent is not a cure-all, however. Most medical malpractice attorneys will tell you that a signed, up-to-date consent form is something they have no problem dealing with. But at the very least, properly executed informed consent gives you a leg to stand on. It shows a certain amount of professionalism and conveys the notion that the practice acted in good faith. Additionally, make sure that your medical spa is thoroughly compliant with all state rules and regulations. This shows that you have created an infrastructure for safety and compliance at your practice.
A Matter of Respect
Moreover, studies indicate that if your medical spa is pleasant, empathetic, and responsive, and patients have a good experience, they will be much, much less likely to sue if a bad outcome takes place. The issues associated with bad outcomes don't just start when the treatment occurs—they begin the moment a patient begins to interact with the medical spa.
Do your patients feel like they're important, that they're being respected, and that the practice is concerned with their well-being? If so, nine times out of 10, they are going to want to work with you to turn a bad outcome into a good one. Schedule a follow-up appointment as soon as possible, give them advice, and return their phone calls, e-mails, and texts right away. If you do this, these patients may actually become more loyal and say better things about your practice, because, generally speaking, people understand that things don't always go as expected. They simply want the doctor and staff to listen to them, take responsibility, and do whatever they can to make it right.
Practices tend to run into problems with bad outcomes when they get defensive, blame the patient, and refuse to listen to the patient's concerns. When this happens, an aggrieved patient is going to be far less inclined to work with you on a solution.
Problematic Patients
Of course, some patients simply can't be reasoned with, and not engaging with these people in the first place is a key to avoiding complications related to bad outcomes. The medical aesthetic industry attracts more than its fair share of very passionate people, and most of the complications related to bad outcomes involve patients who are not responsive, don't follow the guidelines given to them, or are just straight-up crazy. If you can avoid engaging with these patients, you can eliminate many of the problems associated with bad outcomes that you might otherwise encounter. Screen your patients thoroughly in order to determine if there are any red flags before you embark on a course of treatment.
If a problem will be solved by giving the customer a refund, it's almost certainly worth it. However, if you do this, have your lawyer draw up a refund agreement that releases you of responsibility for the outcome in return for the refund. If a patient threatens to sue you, contact your lawyer immediately; even if it does turn out to be an idle threat, you have to take it seriously.
The Best Policy
More than anything else, you should be completely forthright and honest when dealing with a bad outcome. The cover-up is always worse than the crime. The more you contort your narrative to try to create a reality in which your practice doesn't look so bad, the more problems you create for yourself. Tell your lawyer and your insurance carrier the truth about the situation, and they'll do their best to recommend a viable course of action.
To learn more about the legalities that govern medical aesthetics, sign up to attend an AmSpa Boot Camp. At these events, attendees learn how to operate medical spas compliantly and profitably.
Related Tags
Subscribe to Our Email List
Medical spa news, blogs and updates sent directly to your inbox.