Back to Main Blog
Why Is My Medical Spa Insurance Quote So High?
Posted By Madilyn Moeller, Friday, September 15, 2023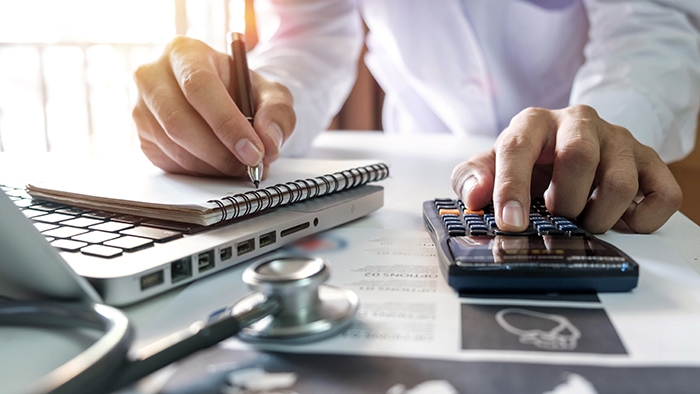 By WMPG
The world of medical spas is an exciting one that combines conventional medicine with complementary and alternative therapies. For those just starting out in the industry or those with years of experience, it's essential to understand how insurance works in this space.
Unlike in other insurance markets, medical spas receive risk scores based on the average by key categories of policyholders collectively, rather than the individual practice or policyholder themselves. This means that even if your practice has a clean claims history, your risk score will be based on the industry average.
It's important to work with an insurance provider that understands the unique risks associated with medical spas and can help you navigate the market to find the best coverage for your practice. With the right insurance, you can protect your practice and focus on providing the best possible care for your patients.

6 Key Categories Impacting Your Insurance Policy Premium
Years of practice: The magic number is five years. This is enough time to provide history in the eyes of the insurance carriers for a good standing account.
Claims: How many and how much? One of the most impactful claims rating factors is your claims history. Underwriters heavily consider how many claims you have had during your experience and how impactful they are. Was the claim closed? Was there a large settlement or jury verdict?
Service type risk: Services such as stem cell therapy and PRP are impacting the entire industry and, most importantly, the providers practicing properly. There have been many claims and lawsuits filed for these categories, not long after gaining exposure and increased interest in the market. Some insurance carriers are opting to offer significantly increased premiums, offer reduced limits of liability or even exclude coverage for these services altogether.
Procedure volume to personnel ratio: A high volume of procedures and limited staffing is perceived as a greater risk for potential error that can result in a valid claim.
Training and expertise: Providers require formal training, certifications, accreditations and education, as a medical spa's coverage policy is reviewed based on not only the business practice but the expertise level for the service that is being provided. Investing in the proper education can result in better business practices, mitigating risk and avoiding premium increases.
Business and professional liability licensing: Is your license in good standing, or are there any pending or outstanding issues? This category is heavily weighted for the underwriters' risk assessment of your practice.
6 critical market observations to know
WMPG currently services thousands of providers across the United States for a vast variety of liability coverage for professional services. Here are some observations:
Increase in demand: There is an increase in claims for the medical malpractice class overall.
Increase in minimum premiums: There is an increase in minimum premiums and base rates as companies make business changes and adjustments, especially for certain procedures. There is an overall increase in minimum premiums and base rates for medical malpractice across the board.
A rise in renewal pricing: Average renewal pricing is increasing. These increases range from 20% to 50%, depending on the service type.
The underwriting process: There is a rigid underwriting process with insurance carriers and a decrease in limits of liability for procedures, especially stem cell therapy.
Exclusions in coverage for procedures: Claims coverage can be excluded for no evidence of certified procedure training.
Exclusions in coverage for patients: Claims coverage can be excluded for no evidence of signed patient consent forms.
My insurance policy premium is higher than last year—now what?
In some instances, establishing a new policy or renewing will be very seamless, and immediate changes will be minimal. Regardless, every client is unique in their practice operations. WMPG agents treat each opportunity on a case-by-case basis by doing the following:
Assessing your practice and coverage requirements.
Recommending practice documentation or additional training course recommendations.
Investigating any current policies for coverage types and any exclusions or potential pitfalls.
Customizing your practice policy, targeting the top carriers related to your practice services and acquiring the most competitive quotes for your coverage requirements.
Schedule a consult with a WMPG agent to discuss all your insurance needs. Regardless of what is happening in the market, WMPG understands you and your practice. They know how busy your days already are and look forward to taking on any of your insurance needs or challenges, so you do not have to.
Medical spa insurance can be complicated, but Wellness Medical Protection Group's 30 years of experience makes it easy. It has developed an easy-to-use MedZen Wizard that helps shop the best quote for you from the top insurance carriers. If you're a startup offering injectables only, you can get an instant quote from its partner at JunoInsure.com. If you have any questions, take advantage of the free consultation options on its website.
Related Tags
Subscribe to Our Email List
Medical spa news, blogs and updates sent directly to your inbox.