Back to Main Blog
North Carolina Highlights Key Aspect of Medical Spa Supervision
Posted By Madilyn Moeller, Tuesday, September 19, 2023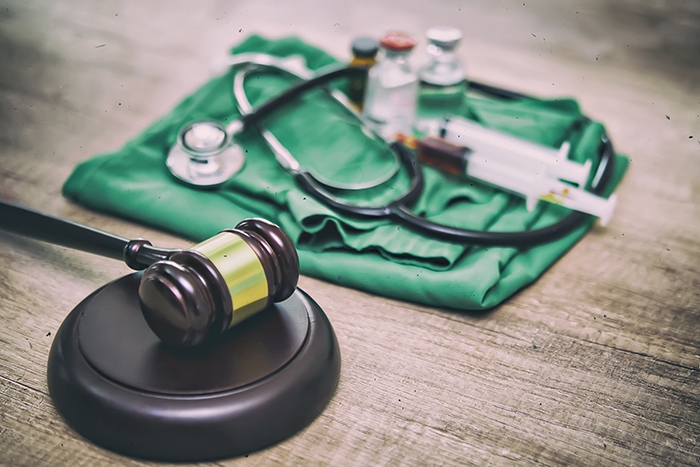 By Patrick O'Brien, JD, General Counsel, American Med Spa Association (AmSpa)
Recently, the North Carolina Medical Board published an article exploring some of the compliance issues it has noticed in the supervision of physician assistants (PA). While some of the points in the article are specific to North Carolina's rules, many are applicable to supervisory relationships in other states. Here is a look at what is in the article.
It begins with a case study where an experienced PA decides to open their own clinic and ends up switching their supervising physician. The article identifies a few issues with this. North Carolina requires that physicians and PAs in new supervisory relationships must have monthly meetings for the first six months and sufficient meetings over the rest of the course of their relationship. These meeting requirements may be unique to North Carolina, but all states have meeting, documentation and oversight requirements with which PAs need to comply.
The other issue in the article, and the one that requires more scrutiny, is about the importance of the supervising physician's scope of practice. In the case study, the PA expanded their practice to include cosmetic injectables. The issue is that the supervising physician doesn't practice injectables and has no experience or training in them. Because of this, the supervising physician is unable to perform their supervisory role and responsibilities. As the article puts it, "There must be a parity between the knowledge and skill of the supervisee and supervisor." In short, you can't oversee something you don't know how to do.
If we think about this concept in other industries, it makes sense. If you are supervising technicians repairing an airplane and are responsible for signing off on the quality of the repair, you probably need to know what to look for. Otherwise, you're staring at seemingly random wires and tubes and taking the person's word that they knew what they were doing. That isn't supervision—it's just a rubber stamp. And even worse, by signing off, you're now on the hook if something goes wrong. It is the same way in medicine. The physician, by agreeing to supervise or to delegate a procedure to someone, is doing much more than checking a box required in the statute—they are accepting responsibility for the patient's care and are responsible for ensuring the quality of care provided by those they supervise.

This knowledge/competency concept isn't just true in PA-physician relationships—it's applicable to all supervisory/delegatory relationships. Where nurse practitioners (NPs) are required to be supervised by physicians, there must be an overlap in their scopes of practice. The physicians must have the knowledge and skill to practice in the area that the NP is practicing. Some states even go further and require that the supervisor actively practice in the same area as the supervisee. Likewise, when treatments are delegated to nurses or medical assistants, the physicians, NPs and PAs who provide the patient examination and create the treatment plan must be competent in the procedures they are ordering.
The practical bottom line is that training is important—not just for your providers but also for the medical director. Having a medical director who has no knowledge of what they are overseeing is not permitted in any state. Until the medical director has competency in the new service, they are unable to delegate it to the other providers in the medical spa. In fact, they are required to personally assess and re-assess the skills of those to whom they delegate and are usually required to maintain records of these assessments. Compliance issues in this area can cause problems with the medical boards for failure to supervise or maintain the standard of care, or for aiding and abetting the unlicensed practice of medicine. Therefore, when adding in any new device or treatment, the medical spa's physicians, NPs and PAs need to be first in line for training and building hands-on experience. While some states have special rules on what training is needed to perform aesthetic procedures, all states require everyone to obtain sufficient training, whether they say so or not. Generally, the necessary education and experience in a new procedure can be gained through a combination of classes, clinics, labs, self-study, hands-on shadowing or manufacturer-provided instruction. So, if your medical director is a little rusty or hasn't ever performed some of the services your medical spa offers, they need to get trained and experienced as soon as possible. Their license and the business depend on it.
North Carolina medical spa professionals interested in this and other issues should plan to attend AmSpa's upcoming Medical Spa Boot Camp in Asheville. Click here to learn more and register today.
Related Tags
Subscribe to Our Email List
Medical spa news, blogs and updates sent directly to your inbox.