Back to Main Blog
Join AmSpa at the La Jolla Medical Spa Boot Camp
Posted By Madilyn Moeller, Friday, September 8, 2023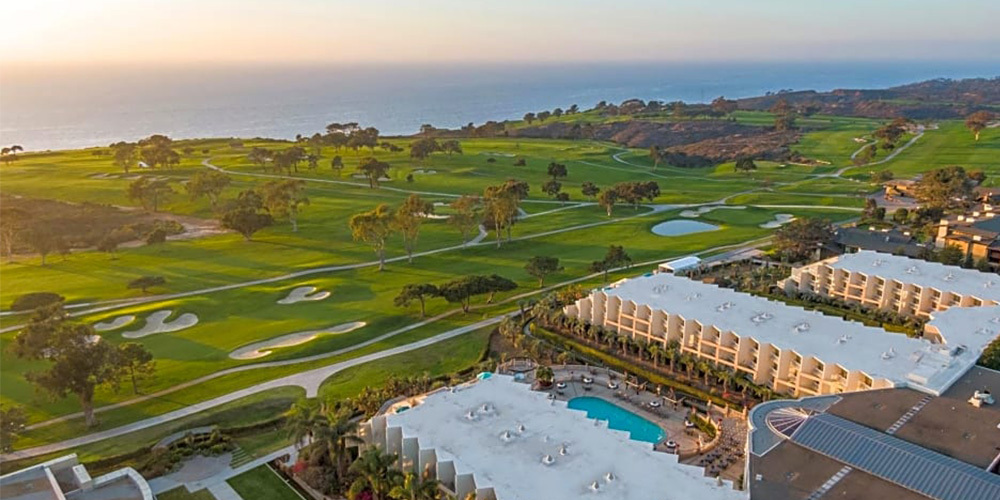 By Alex R. Thiersch, JD, CEO of the American Med Spa Association (AmSpa)
Starting Friday, September 22, AmSpa will host its La Jolla Medical Spa Boot Camp at the Hilton La Jolla Torrey Pines, and we're extremely excited for the opportunity to help medical aesthetic professionals develop their practices. There's still time to register for the event—just sign up here. Here's a quick overview of the program:
Friday, September 22
The Boot Camp kicks off with a welcome reception, sponsored by Allergan Aesthetics.
6 – 7:30 p.m.: Boot Camp and AIA Kickoff Reception—Meet other medical aesthetic professionals attending the Boot Camp, as well as the Academy for Injection Anatomy Advanced Cadaver Course. This event features a full open bar and passed hors d'oeuvres.
Saturday, September 23
The Boot Camp begins at 8 a.m. with a continental breakfast. My opening keynote follows at 8:30 a.m. From there, we will move into the main program:

Saturday continues its programming with drinks and appetizers from 5 – 6:30 p.m. Following drinks is the Boot Camp and AIA reception and Dr. Surek book signing opportunity from 6:30 – 7:30 p.m., allowing Boot Camp attendees to meet other medical aesthetic professionals who are attending the Academy for Injection Anatomy Advanced Cadaver Course. Saturday concludes with an educational keynote and session* from 7:30 – 9 p.m., sponsored by Galderma.
Sunday, September 24
The Boot Camp begins at 8 a.m. with a continental breakfast.
*Non-CME approved classes
Learn from Our Panelists' Success
Amanda Holden, MD, Holden Timeless Beauty
Amanda Holden, MD, is double board-certified in emergency medicine and medical aesthetics. She is the founder and CEO of Holden Timeless Beauty, a multi-location medical aesthetics practice in Southern California. She also co-founded the HTB Aesthetics Academy, which trains injectors in the art of minimally invasive injectables. She speaks as a faculty educator at medical aesthetics conferences nationally and tours nationally as the keynote speaker for the global device company BTL. In 2022, she joined the Galderma GAIN Business team to teach best practices to aesthetics practice owners nationwide. She has been featured on multiple podcasts, and has her own podcast titled Reveal the Appeal. She has studied business extensively with the 10X community led by Grant Cardone and is a 10X licensee. She has also announced that she is merging with Alpha Aesthetics Partners as a co-founder in a new aesthetics vertical.
Shannon King, BSN, BHA, RN, Le Meilleur Beauty & Wellness
Shannon King, BSN, BHA, RN, is the owner of Le Meilleur Beauty And Wellness in Norco, California. She recognizes her journey as a black woman in the world of aesthetics is a road not often traveled and looks forward to working with others to pave the way to improve outcomes for clients and providers of color. Her goal is to leave a lasting positive imprint on the world of aesthetics, improving diversity, equality and inclusion. In addition to growing her own medical spa, King offers coaching and consulting to other small business owners in need of assistance with "the B side"—business operations, business systems and compliance.
Vrinkley Pruna, MSN, NP, Shape & Skin Medical Spa & Weight Loss
Vrinkley Pruna, MSN, NP, is co-owner of Shape & Skin Medical Spa & Weight Loss in Huntington Beach, California. She started her career in aesthetics at Shape & Skin when it opened in 2016, while working as a bedside RN on the ENT Stepdown Unit at Keck Hospital of the University of Southern California (USC). She also was selected as an undergraduate scholar and attended the Oxford Honors Program in England, which encompassed the diversity and disparities of global health care. Her true passions are learning, improving and redefining the aesthetic industry to better the lives of her patients.
Rahi Sarbaziha, MD, Dr. Rahi
Rahi Sarbaziha, MD ("Dr.Rahi"), is a Persian-American double board-certified integrative aesthetics doctor based in Beverly Hills, California. Internationally recognized for her unique holistic and integrative approach to cosmetic rejuvenation and inner health, Dr. Rahi caters to her patients' specific needs to help them achieve long-lasting results. With the combination of functional medicine and aesthetics, Dr. Rahi helps patients reach optimal physical beauty and health from the inside out. With A-list celebrity clientele and a waitlist for new patients, Dr. Rahi is carving out a new lane for wellness by taking a comprehensive approach that goes beyond medicine and cosmetic treatments

Visit Industry-leading Vendors
Also, you'll have the chance to visit with a number of exceptional vendors through-out this event. Attend the La Jolla Medical Spa Boot Camp to check out the latest and greatest from the following companies:
We hope you can join us in La Jolla on September 22 – 24. This AmSpa Medical Spa Boot Camp is your opportunity to join us to get your medical aesthetic business headed in the right direction and learn some tips and tricks that can take it to the next level. Sign up here to register!
Related Tags
Subscribe to Our Email List
Medical spa news, blogs and updates sent directly to your inbox.